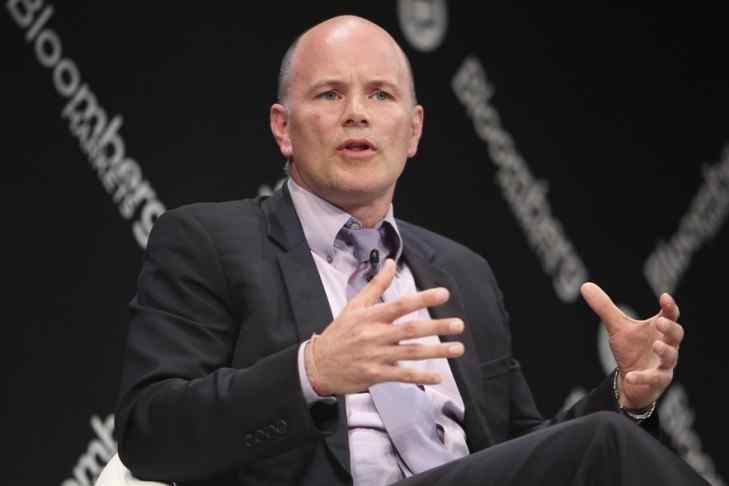 Mike Novogratz Believes the Market Has Hit the Bottom and Up Is the Only Way
Sep 14, 2018, 7:09PM
Billion ex-hedge fund manager and crypto-investor Mike Novogratz is "calling a bottom" of the crypto market and believes that it will go up.
Billionaire ex-hedge fund manager and popular crypto-investor Mike Novogratz has offered his thoughts on the recent slump in the market, saying that it has reached its bottom and will rebound from here.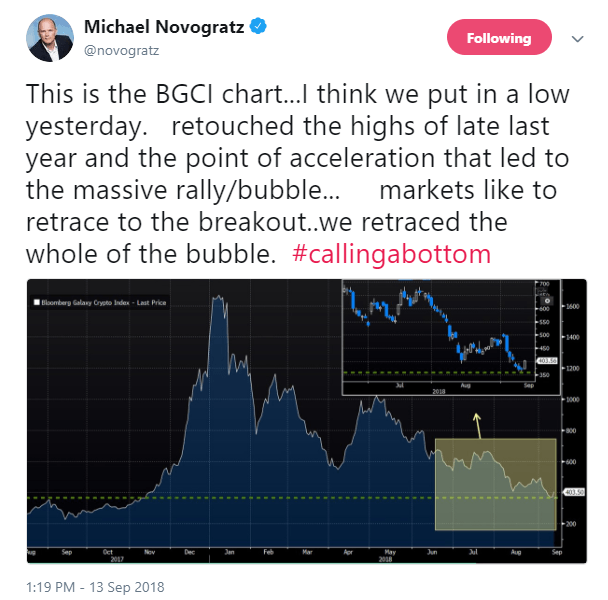 The market has hit a low in recent weeks, with Bitcoin having hovered around $6,300 and Ethereum $180 for some time. The exact cause of the dip is unknown. Recent news, such as the rejection of several ETF proposals, has disappointed investors. This could be one possible reason for the current bottom.
However, Novogratz's "calling a bottom" should bring some smiles to investors. He himself is heavily invested in cryptocurrencies and his support for EOS is well known. He is also extremely optimistic about the market, believing that institutional investment is what will rescue it from its slump.
Novogratz has launched several cryptocurrency initiatives in the past two years. Last year, Novogratz attempted to launch Galaxy Digital, a cryptocurrency merchant bank but was met with stiff opposition from regulators. The business shifted to Canada and launched in July 2018. Galaxy Digital has also funded BlockFi, a service that offers cryptocurrency loans.
Still, even Novogratz's words should be taken with a grain of salt. Galaxy Digital released a report in Q1, recording a $100 million loss. That hasn't dampened his spirits, however. Novogratz is perennially optimistic about crypto.
Disclaimer: information contained herein is provided without considering your personal circumstances, therefore should not be construed as financial advice, investment recommendation or an offer of, or solicitation for, any transactions in cryptocurrencies.