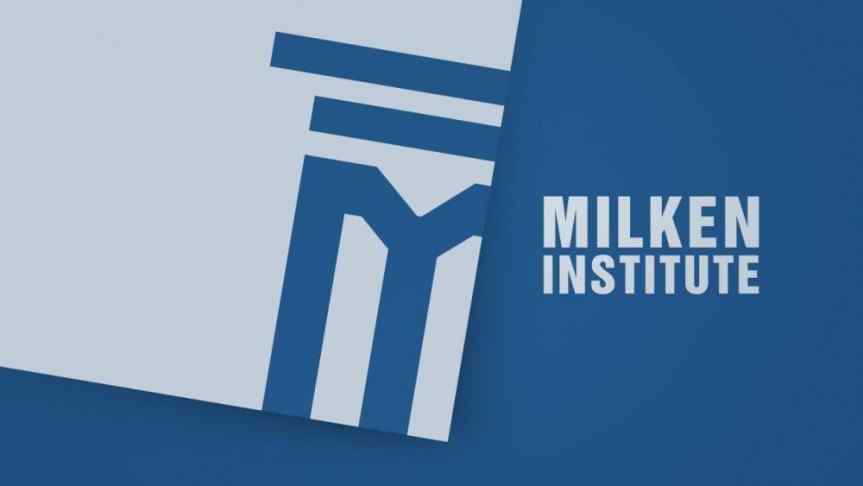 Milken Institute Crypto Conference Roundup: Shouting, Crosstalks, and Passion
May 4, 2018, 12:45PM
Controversial opinions about cryptos were expressed during the Milken Institute Global Conference and the Crypto Invest Summit this week.
In one of the numerous turbulent moments at the Milken Institute Cryptocurrency Conference that wrapped up earlier this week in Beverly Hills, economist Nouriel Roubini declared, "All this talk of decentralization is bullshit." Roubini went on to compare Blockchain to a "glorified Excel spreadsheet," and proclaimed that newcomer investors were nothing but "suckers" who arrived late to the party. Roubini's provocations stole the show at a very eventful conference.
The reaction by some attendees was equally acerbic. Alex Mashinsky questioned Roubini's understanding of Blockchain, prompting him to buy a coin and explain how it works.
"I may need to step in and regulate this panel," said Brent McIntosh, general counsel for the U.S. Treasury, in a humorous tone intended to break the tension.
Roubini is a famous economist known for predicting the 2008 debt crisis, though for many at the conference his reductionist perspective was perceived as rather extreme and misinformed. Other, more sober perspectives followed.
Christopher Giancarlo of the CTFC described the shift towards cryptocurrencies as generational. He highlighted the need to respect the younger generation's interest in the new financial instrument, which clearly represents a dissatisfaction and loss of faith in existing financial institutions. Additionally, he described the challenges of applying an obsolete regulatory framework to new digital assets:
"We are struggling to find out how we apply an old law to really new and different applications," he said.
SEC commissioner Michael Piwowar shared some insights about ICOs. He said that every ICO explored to date by Jay Clayton and himself should be defined as a security. "Bitcoin itself is not a security, but these customized tokens for these initial coin offerings – most of them are."
Cryptocurrencies and Blockchain technology have become standard points of focus at every fintech conference. Banking leaders have begun to understand that, to an extent, younger generations will embrace digital currencies regardless of their involvement. The perspective of many at the conference was therefore that the banking sector should embrace, rather than oppose cryptocurrency growth.
Disclaimer: information contained herein is provided without considering your personal circumstances, therefore should not be construed as financial advice, investment recommendation or an offer of, or solicitation for, any transactions in cryptocurrencies.