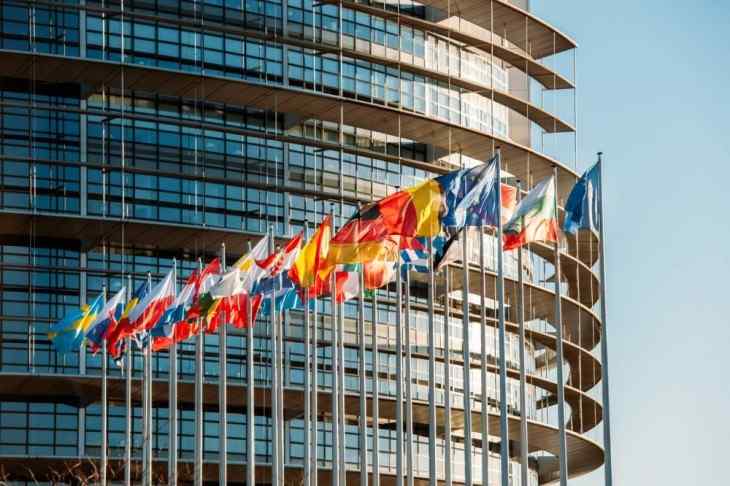 Monex Group the Latest Corporation to Consider Heavy Investment in Blockchain
Apr 6, 2018, 4:13PM
Monex Group joins a long list of leading corporations that are considering sizeable Blockchain investments, from Google to Goldman Sachs.
Well-known, global payment processing firm Monex Group is reportedly interested in acquiring the bankrupt, Japanese cryptocurrency exchange Coincheck. Bitcoin's price surged above $7,400 after the positive news announcement. Such investment interest from established financial firms is on the rise, an indication that the corporate world has identified the potential of Blockchain-based applications.
Despite the technology's short history, corporations from Google to Goldman Sachs have invested more than $1.2 billion in Blockchain projects. In 2017, ninety-one Blockchain patents were filed in the US alone. A recent report by CB Insights shows just how investment activity is among industry leaders. Japanese company SBI Holdings is atop the list of corporate investors, holding stake in eight Blockchain-based companies. The most notable is R3, a consortium that designs Blockchain applications in the banking sector. Google conglomerate Alphabet follows with six investments, including Ripple, Ledger X, and Storj, a cloud storage service. The famous retail-service Overstock.com is the third most active with CEO Patrick Byrne expressing a desire to become a Blockchain-exclusive company.
Such investments indicate a belief among corporate leaders that Blockchain technology will catch on across many industries in the future. One such example is Circle Internet Financial, a mobile payments start-up backed by Goldman Sachs, which announced the acquisition of the famous cryptocurrency exchange Poloniex in February 2018. Another is Nasdaq, which announced a partnership with Chain to test a Blockchain network for trading shares. Similarly, Microsoft has introduced multiple applications based on Blockchain technology through their Azure cloud services. The American software leader also supports the ID2020 Alliance, a partnership that aims to provide legal forms of identification to 1.1 billion people globally.
Interest in developing Blockchain applications seems to have touched every industry. DLT technology is currently used to develop tracking tools by Maersk and Walmart. Spotify plans on using Blockchain as a method of keeping digital copyright records. This wide embrace of Blockchain technology suggests that a breakout from the world of cryptocurrencies into mainstream industry is on the horizon.
Disclaimer: information contained herein is provided without considering your personal circumstances, therefore should not be construed as financial advice, investment recommendation or an offer of, or solicitation for, any transactions in cryptocurrencies.