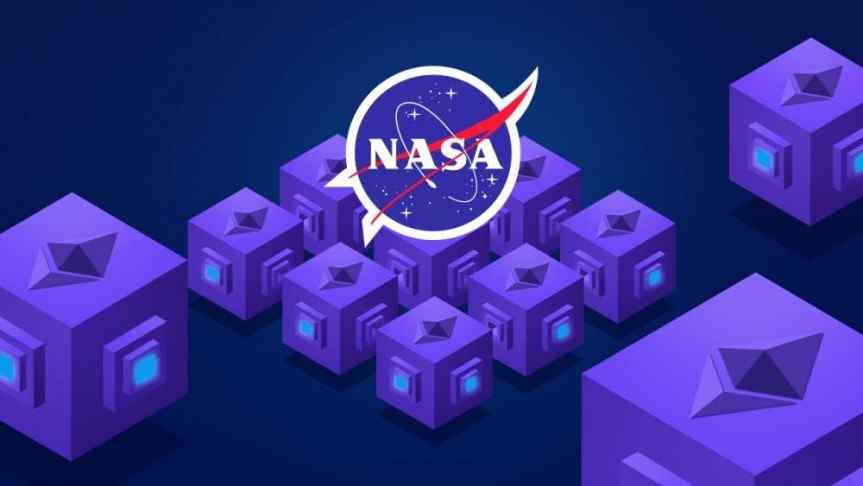 NASA Exploring Potential of Ethereum Smart Contracts to Automate Spacecraft
Apr 19, 2018, 8:20AM

by
Chris Madill
Dr. Jin Wei Kocsis of the University of Akron received a $330,000 grant from NASA to explore Blockchain's potential for spacecraft technology.
NASA is funding a research project exploring the use of Ethereum's smart contract technology to automate spacecraft in deep space. The project, named the "Resilient Networking and Computing Paradigm", is led by Dr. Jin Wei Kocsis, who is an assistant professor of electrical and computer engineering at the University of Akron (UA).

NASA has supplied Kocsis with a three-year grant of $330,000 to help develop the technology, with the aim of eventually creating automated spacecraft that can think for themselves. Dr. Jin Wei Kocsis explains:
"In this project, the Ethereum Blockchain technology will be exploited to develop a decentralized, secure, and cognitive networking and computing infrastructure for deep space exploration,"

I hope to develop technology that can recognize environmental threats and avoid them, as well as complete a number of tasks automatically."
Kocsis hopes these new automated spacecraft will take on a large portion of the in-flight operations currently managed by scientists here on Earth. With the burden of in-flight operations taken off the shoulders of scientists, NASA will be able to focus more resources on data analytics, leading to more opportunity for scientific observation.
A New Frontier for Smart Contracts
As NASA's first exploration of Blockchain technology, the project represents a new frontier for the application of smart contracts. In an interview with ETHnews, Thomas Kacpur, the Advanced Communications Program manager at NASA's Glenn Research Center commented on what the project might mean for the future of Blockchain technologies in the aerospace sector:
"This effort would support decentralized processing among NASA space network nodes in a secure fashion, resulting in a more responsive, resilient scalable network that can integrate current and future networks in a consistent manner. It is expected that the potential is high to contribute to the next generation space networks, and also allow tech transition of these algorithms for commercial systems."
With more experimental technologies using Ethereum's Blockchain as a foundation to build upon, it is becoming clear that Ethereum, and similar technologies, could become powerful tools in the future of scientific innovation.
Disclaimer: information contained herein is provided without considering your personal circumstances, therefore should not be construed as financial advice, investment recommendation or an offer of, or solicitation for, any transactions in cryptocurrencies.