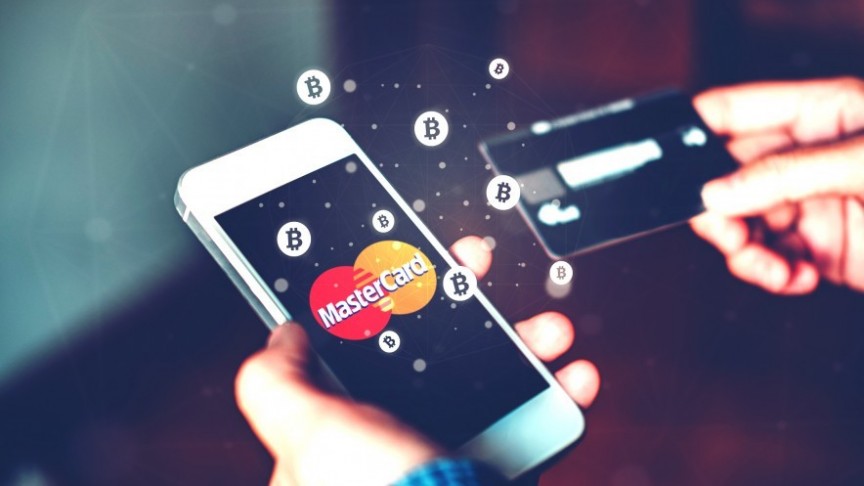 New Mastercard Patent a Step Toward Rapid Crypto to Fiat Transactions
Jul 18, 2018, 10:26PM
A patent granted to Mastercard by the USPTO may allow the company to offer crypto-based transactions to its debit and credit card users.
A new patent filed by Mastercard and granted by the United States Patent and Trademark Office (USPTO) has revealed that the financial services company is working on facilitating rapid crypto to fiat currency transactions. The patent allows Mastercard to link blockchain-based assets, typically called digital tokens, to traditional fiat currency accounts, which, in theory, would allow users to make instant crypto transactions. Filed in May of this year, the patent was approved by the USPTO on July 17, 2018.
Most cryptocurrency transactions take upwards of a few minutes to successfully complete. According to Mastercard, this represents a major hurdle for merchants that need to process transactions as quickly as possible. While certain digital tokens have pioneered rapid transfers (XRP, for example), Mastercard believes that its system also bridges the gap between fiat currency and cryptocurrency. Furthermore, the patent's authors state that the new transaction method would provide all the advantages of blockchain's decentralization, while still providing "a strong defence against fraud and theft."
No Immediate Plans for Release
The patent essentially describes a "method for managing fractional reserves of blockchain currency." The solution could potentially remove the risk of fraud and theft that merchants have long associated with cryptocurrency transactions. At some point in time, Mastercard could use the concept to facilitate cryptocurrency-based transactions with its range of debit and credit card offerings. However, the company has since clarified that it has no immediate plans to publicly release any new products linked to the patent.
In recent years, cryptocurrencies have become an increasingly popular medium of payment. This is especially true in countries with a broad regulatory arrangement for the technology, such as Japan. In the past few years, blockchain-based tokens have been used to facilitate everything from real estate transfers to e-commerce transactions.
Disclaimer: information contained herein is provided without considering your personal circumstances, therefore should not be construed as financial advice, investment recommendation or an offer of, or solicitation for, any transactions in cryptocurrencies.