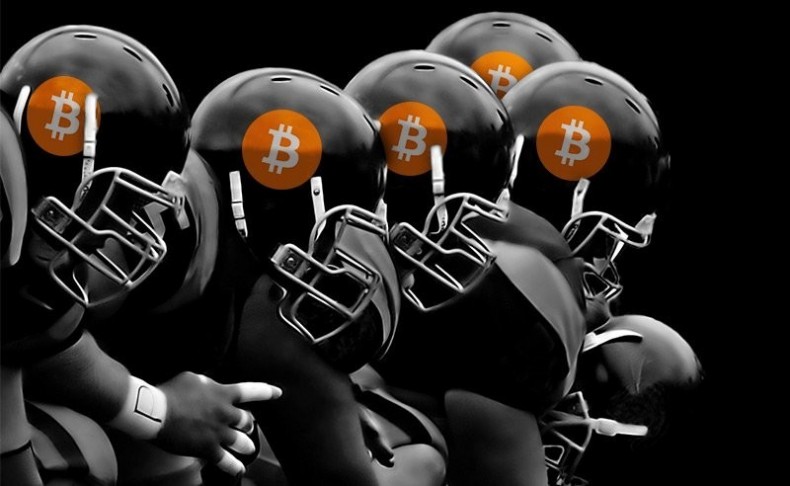 Online Sports Betting with Cryptocurrency, A Guide
Nov 6, 2019, 12:38PM
Brought to you by SmartBettingGuide.com
In a world where you can bet on just about anything online, cryptocurrency has arisen as a powerful way to place sports bets on the internet.
Online sports betting is huge all around the world, with millions of people joining in the fun whether it is to place a bet on football, tennis, golf, horse racing or one of the many other sports which bookmakers accept bets on. As far as the sports go, and the betting opportunities on those sports, the options for punters are almost endless and this is why betting has become so popular, you can almost bet on anything.
On top of this, many bookmakers are realizing that they also need to expand other parts of their service too, to cope with the demand from punters. This means making things bigger, more accessible and easier to use. One area that many have focused on in the past is the payments they accept, and to give their customers the best range of options, many have started to accept cryptocurrency from players for sports bets.
CryptoCurrency Sports Betting
There are a number of Bitcoin bookmakers that accept sports bets using cryptocurrency. These bookmakers are now accepting this due to the easy nature of paying with Bitcoin and the additional safety this brings. They stand out from the crowd, as they are seen as forward-thinking bookmakers who are trying to help punters out by allowing them to deposit in many different ways.
Bitcoin betting offers a level of security and safety that cannot be matched anywhere else. You do not need to give all of your details to the bookmaker when you are making a deposit, and the added security around when the transfer is actually completed will ensure no funds are lost. Depositing and withdrawing is made easy, these simply move from your Bitcoin wallet to the bookmaker, or when withdrawing they move in the opposite direction to put the funds into your wallet.
CryptoCurrency Offers Faster Pay Outs
One of the main reasons why cryptocurrency has become so popular with sports betting is because of the speed in which transactions are completed. If you have a win then there is no better feeling than receiving the money from your bookmaker, and thanks to cryptocurrency you can now get that feeling even quicker.
A traditional payment method such as a bank transfer requires the bookmaker's bank and your own bank to approve and process the payment, something that usually takes a few days to complete. However, with cryptocurrency there is no need to involve anyone else, the transfer is a straight one between yourself and the bookmaker. This means that as soon as they send the funds to you, there is no waiting around for a bank to approve the transaction, all that needs to happen is for the payment to appear in your wallet.
With this happening for punters when they have a win, it is easy to see why so many players are now switching to cryptocurrency sports betting, thanks to the added security and lightning-fast payouts.
Disclaimer: information contained herein is provided without considering your personal circumstances, therefore should not be construed as financial advice, investment recommendation or an offer of, or solicitation for, any transactions in cryptocurrencies.