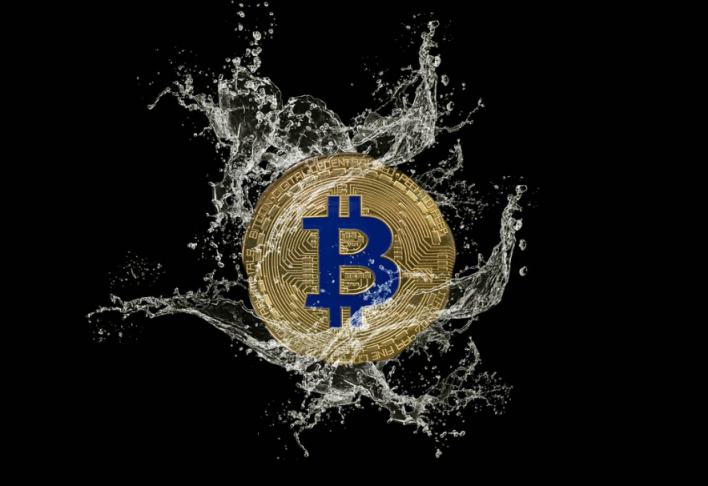 Price of Bitcoin Drops After Trump's Critique of Cryptocurrency
Aug 24, 2019, 7:06PM
Brought to you by NordikCoin
The value of Bitcoin recently dropped below $10,000 after President Donald Trump posted a critique of the cryptocurrency on Twitter.
President Trump reports he is "not a fan" of cryptocurrency. What does this mean for Bitcoin-investors?
What is Bitcoin?
A cryptocurrency is a digital asset designed to work as a medium of exchange that uses cryptography to secure financial transactions and control the creation (mining) of additional units. Bitcoin is considered to be the first cryptocurrency.
Bitcoin is a decentralized digital currency without a central bank or single administrator that issues it. It can be sent from user to user on the peer-to-peer Bitcoin network without the need for intermediaries.
The blockchain organizes all transactions in an irreversibly distributed database spread across nodes in the network and is synchronized in a decentralized manner through so-called proof-of-work. Bitcoin payouts are programmed to go towards zero over time, so there will never be more than 21 million Bitcoins.
Trump Tweet
On July 12th, President Donald Trump tweeted that he was "not a fan of Bitcoin and other Cryptocurrencies, which are not money, and whose value is highly volatile and based on thin air".
I am not a fan of Bitcoin and other Cryptocurrencies, which are not money, and whose value is highly volatile and based on thin air. Unregulated Crypto Assets can facilitate unlawful behavior, including drug trade and other illegal activity....

— Donald J. Trump (@realDonaldTrump) July 12, 2019
On July 10th the price of Bitcoin was more than $13,000, but suddenly it started dropping. A few days after President Trump's tweet it fell below $10,000. American news channel CNBC reports Trump's latest rant about cryptocurrencies might be the reason why.
Armstrong Answered Trump
Brian Armstrong, CEO of the digital currency exchange Coinbase, reported Bitcoin-investors have nothing to worry about. Bitcoin is still up more than 160% since the start of the year. The Bitcoin market is still relatively small, and every time a big trade occurs it has a major impact on the value of Bitcoin.
It is not unusual that the price of one Bitcoin increases or decreases dramatically over night - in fact, this has happened several times since the cryptocurrency was first launched in 2009.
Armstrong responded to President Trump's tweet saying it was an "Achievement unlocked" having a sitting president responding to growing cryptocurrency usages. He added:
First they ignore you, then they laugh at you, then they fight you, then you win.
Achievement unlocked! I dreamt about a sitting U.S. president needing to respond to growing cryptocurrency usage years ago. "First they ignore you, then they laugh at you, then they fight you, then you win". We just made it to step 3 y'all. https://t.co/N3tzUKELaK

— Brian Armstrong (@brian_armstrong) July 12, 2019
Analysts have attributed the digital coin's rise largely to news of Facebook getting involved in the space with the announcement of Facebook Libra.
What is Facebook Libra?
Libra is a new digital currency proposed by Facebook, formally announced on June 18, 2019. As of today, the currency and network do not exist yet, and the launch is planned to be in 2020. With more than 2.7 billion people using Facebook, WhatsApp, Instagram or Messenger every month, Libra is looking at a huge potential market.
Libra is designed to be used inside Facebook and other apps the company owns. It is also expected to function in partner sites such as eBay, Uber, and Coinbase. Libra is a medium-of-exchange where users can send money and house transactions.
Facebook also has plans for a digital wallet called Calibra, which will be available in Messenger and WhatsApp, as well as in a standalone app.
Still "Safe" to Invest
Since the President's latest rant, Bitcoin has started to climb again. Experts agree it is still a good investment to buy Bitcoin or even Libra when the time comes.
When investing there is always a risk of losing one's money, and you can never eliminate this risk entirely. Make sure you do some solid research before you start investing, and spend your money wisely.
Disclaimer: information contained herein is provided without considering your personal circumstances, therefore should not be construed as financial advice, investment recommendation or an offer of, or solicitation for, any transactions in cryptocurrencies.