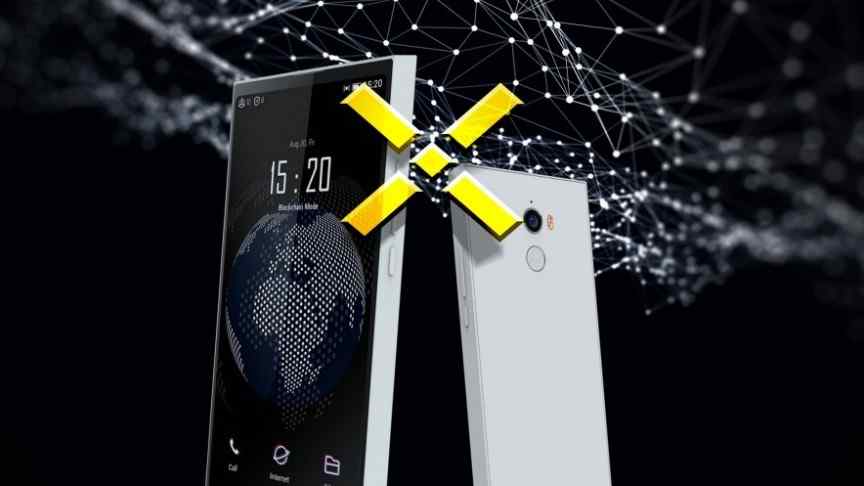 Pundi X Is Gaining Momentum with the World's First Ever Blockchain-Powered Phone Call
Oct 11, 2018, 1:10PM

by
Chris Madill
Pundi X has unveiled the Xphone, a blockchain-based phone capable of making calls without the need for a centralized phone carrier.
Pundi X, a developer of blockchain technology and products, has successfully made the world's first ever blockchain powered phone call. The company used their newly released "XPhone" to demonstrate the first "decentralized" phone call at the XBlockchain Summit in Inaya Putri, Bali.
Pundi X's Xphone does not rely on a centralized mobile carrier to connect users to a communications network. Instead, the Xphone utilizes the Function X blockchain, a proprietary blockchain developed by Pundi X. According to a recent medium post from Pundi X, the Function X blockchain aims to revolutionize the way we exchange information, by providing the backbone needed to "decentralize all apps, website, communications and data." He added,
The transmission of data runs on a complex exchange of public and private key data and encryption but it can guarantee communication without interception and gives users direct access to the data shared by others. Any info that is sent or transacted over the Function X Blockchain will also be recorded on the chain. [...] It will revolutionize the way we transmit data of all kinds: giving rise to a truly decentralized internet. / Pitt Huang, CTO and Co-founder of Pundi X
Function X is based on the Android 9.0 OS, and is backward compatible with Android Apps. According to Pundi X, this will help developers and users transition over to the Function X platform easily, as the Xphone OS will be technically familiar. While the Xphone OS is not yet available to the public, it is open for testing by phone manufacturers, with an official launch slated for Q2 2019.
Pundi X has been making headlines in recent months. The company is responsible for the manufacturing of Point of Sale (POS) devices currently lined up for distribution in Dubai, as part of a city-wide blockchain payment network being developed by the Dubai government. The company has also seen notable mentions for their $10,000 donation to help those affected by a Tsunami that devastated parts of Sulawesi, Indonesia. This combination of public exposure and real-life use cases for their products has given Pundi X's cryptocurrency (NPXS) a 10% increase in value over the past week, making NPXS one of the highest gaining tokens of the month so far.
Disclaimer: information contained herein is provided without considering your personal circumstances, therefore should not be construed as financial advice, investment recommendation or an offer of, or solicitation for, any transactions in cryptocurrencies.