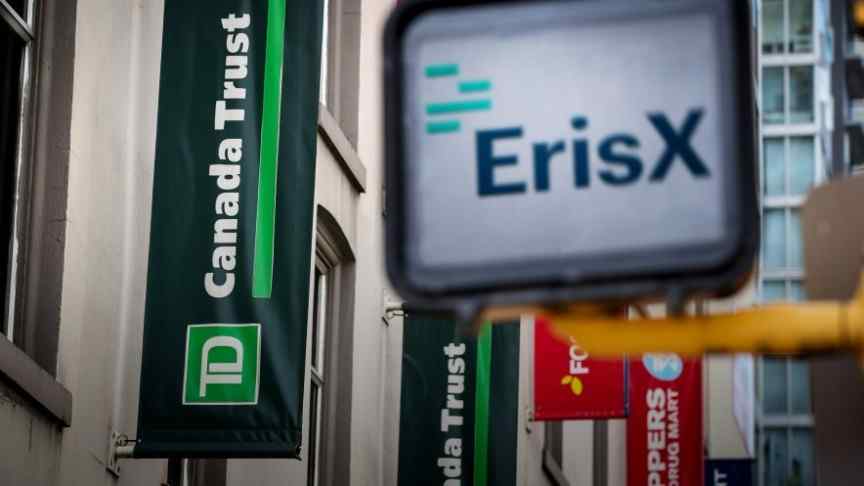 TD Ameritrade Brokerage Invests in ErisX Exchange to Offer BTC, ETH, LTC Futures
Oct 4, 2018, 9:27AM
T.D. Ameritrade expands its footprint in the crypto sector through a new strategic investment in the new ErisX trading platform.
TD Ameritrade, a publicly-traded American retail brokerage firm, is expanding its role in the cryptocurrency sector through an investment in ErisX, a new cryptocurrency exchange. This move is designed to introduce Ameritrade's clients to digital investments beyond the Bitcoin-based securities that are already available, and it could potentially enable assets such as Ethereum and Litecoin.
No Stranger to Cryptocurrency
TD Ameritrade is no stranger to cryptocurrency. Last year, the firm joined discount brokerages such as Etrade and Scottrade to offer access to the Bitcoin-based futures contracts developed by the CBOE and the CME. Now, the company is taking things further and may soon offer futures contracts based on other digital assets.
J.B Mackenzie, TD's managing director of futures and foreign trade, believes the ErisX investment in a step in the right direction. He states,
It could open up additional cryptocurrency products on the future and spot side that our clients could potentially trade.
Seeking Regulatory Compliance
The ErisX platform is currently working on regulatory compliance with the U.S. Commodity Futures Trading Commission (CFTC). The platform is expected to go live with spot trading in the first half of next year. Physically settled features contracts are expected to launch later in 2019 if the regulatory process goes as expected.
TD Ameritrade is one of over a dozen firms to invest in the ErisX funding round. The lineup includes Virtu Financial Inc, CBOE global Markets, and Digital currency group, among others. The total size of the investment is undisclosed.
Disclaimer: information contained herein is provided without considering your personal circumstances, therefore should not be construed as financial advice, investment recommendation or an offer of, or solicitation for, any transactions in cryptocurrencies.