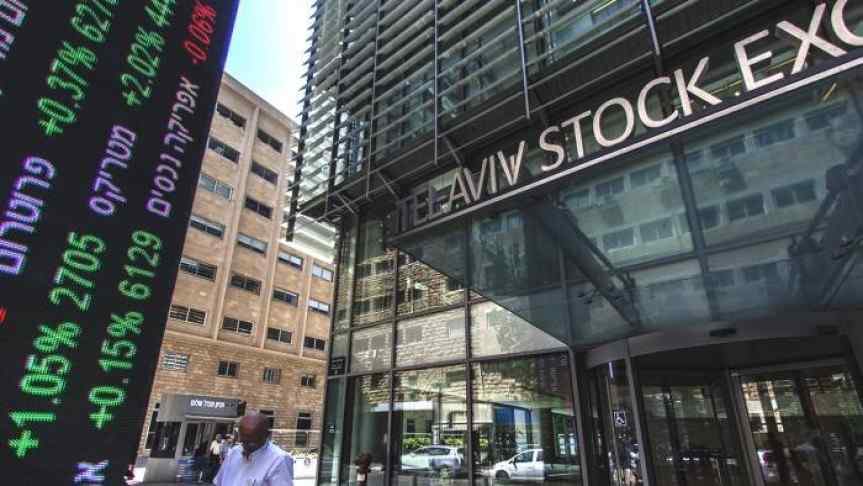 Tel Aviv SE Partners With Accenture for a Blockchain Securities Lending Platform
May 18, 2018, 12:58PM
TASE has partnered with Accenture to create a blockchain-based securities lending platform. It becomes the first exchange to use DL technology.
The Tel-Aviv Stock Exchange (TASE) will create the first blockchain securities-lending platform. Announced on May 16 as a partnership with Accenture, the innovative Blockchain Securities Lending (BSL) platform aims to operate as a "one-stop-shop," disrupting the way securities are currently settled, primarily by inter-bank mechanisms.
By creating a central lending platform in collaboration with Accenture and fintech innovator, The Floor, TASE will provide access to larger securities volumes in smaller timeframes and with shorter positions. The project will be based on Hyperledger's Sawtooth, which enables the creation of enterprise-grade blockchain applications. Enhanced security to encrypt transaction data will be provided by Intel's Software Guard Extensions.
Proof-of-Concept Forthcoming
The BSL platform will initially be launched as a Proof-of-Concept (PoC) that will be deployed in the production environment upon successful testing. The distributed ledger technology features are expected to exploit new market potentials by enabling direct peer-to-peer transactions and enjoying maximum security levels. The partnership's representatives expressed their enthusiasm about the project. Ittai Ben-Zeev, CEO at TASE, was excited about the concept. "Without a doubt, TASE is now, more than ever before, a global financial innovation leader," he added.
Accenture will be responsible for the implementation of smart contracts as well as being in charge of the project management. Jacob Benadiba, Accenture's Managing Director for Israel, said of the project:
"Blockchain technology is poised to bring sweeping innovation to the global capital markets infrastructure, and this project shows how rapidly this technology is taking hold around the world. We are very pleased to provide our expertise and capabilities in blockchain, capital markets and fintech ecosystems in order to facilitate this exceptional collaboration. This project will help TASE create an innovative end-to-end solution that addresses their business, security and technological needs under an extremely powerful new paradigm."
More and more financial institutions are seeking to migrate to blockchain-based services. The Hyperledger consortium counts members from a wide range of industries. The TASE has followed the examples of companies like American Express and JP Morgan, who have developed similar implementations of distributed ledger technology.
Disclaimer: information contained herein is provided without considering your personal circumstances, therefore should not be construed as financial advice, investment recommendation or an offer of, or solicitation for, any transactions in cryptocurrencies.