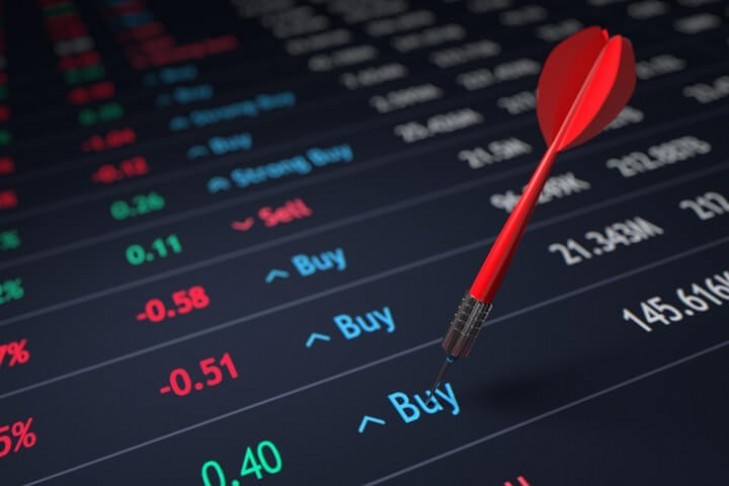 The Top Ten Cryptocurrencies to Trade this Year and Beyond
Oct 12, 2021, 3:44PM
Brought to you by SuperForex.com
Lately, cryptocurrencies are being discussed to attract the interest of various groups as a profitable investment instrument.
Cryptocurrency is a digital currency technology that uses cryptographic technology as security which makes it impossible to counterfeit. If the value of a country's currency is determined by economic fluctuations and currency exchange rates between one country and another, then the value of cryptocurrency is determined by the demand and supply forces of users or what are called miners.
Globally, cryptocurrencies are already popular. However, there are only a few categories of the most popular cryptocurrencies that are supported by high liquidity and have a large market cap. In addition to its large market cap, many coins are predicted to increase in value in the future. Therefore, its character remains high-risk, high-return or fluctuating. Here are the 10 most popular Cryptocurrencies today.
1. Bitcoin
Most of us must have probably heard of BitCoin. BitCoin is the first cryptocurrency to exist. BitCoin was introduced in 2009 by a pseudonymous developer named Satoshi Nakamoto. BitCoin uses SHA-256, which is a Cryptographic model designed by the US National Security Agency.
BitCoin has the largest users, as evidenced by its price which has increased sharply since the year it was issued until now. Bitcoin's price has soared up as it is now very well-known. In 2016 you could buy Bitcoin for about $500, the current value of BitCoin is $42k (as of September 2021)
2. Cardano (ADA)
The next best performing cryptocurrency on the market is Cardano. According to Investopedia, Cardano is the world's first blockchain with a more efficient system. As of May this year, Cardano ranks 7th in the market with prices continuing to be high and being the safest cryptocurrency to date.
Currently, there are approximately 25 billion ADA cryptocurrency coins in circulation. While it has yet to beat the market caps of Bitcoin and Ethereum, Cardano is a promising investment. In fact, based on news from Money Week, Cardano managed to occupy the third position after BTC and ETH in 2021.
3. Ethereum (ETH)
The next most popular cryptocurrency is Ethereum. The Ethereum crypto asset is widely traded and withdrawing funds is relatively easy. The currency itself is called Ether and is run in applications that run on top of the Ethereum platform.
Founded in 2015, Ethereum is a leader in smart contract platforms. New versions of Ethereum are also coming, including Ethereum 2.0 which is reported to be 99.95% more environmentally friendly than the current model.
4. Binance Coin (BNB)
The word Binance is a combination of the words binary (binary) and finance (finance). BNB Coin was launched in 2017. BNB is one of the largest cryptocurrency exchanges in the world.
Quoting CNBC Indonesia, Binance Coin has a market cap of 4 percent and its price growth has even overtaken Bitcoin and Ethereum. The unit of BNB coin is US$641.43 or around Rp9.1 million. Even the nominal is said to continue to increase.
5. Tether (USDT)
Cryptocurrencies have high volatility. This requires a crypto asset whose value is pegged by a physical object with a more stable value, such as gold or commodities. These crypto assets are known as stablecoins. One of the most popular stablecoins is Tether (USDT). Tether is the world's most widely used stablecoin, a category of tokens that seeks to avoid price fluctuations.
In countries like China, where crypto exchanges are banned, people can pay cash at the counter to get Tether with a few questions asked. From there, they can trade Tether for Bitcoin and other digital currencies.
6. Dogecoin (DOGE)
Dogecoin is a cryptocurrencies like Bitcoin, Ethereum, and so on. Dogecoin was introduced in December 2013. Dogecoin was originally created for jokes and takes its name from the once popular meme.
While Dogecoin is still far from Bitcoin in scale, the market cap of this 'joke' currency has increased from over US$1 billion in early January to US$47 billion in May, according to CoinMarketCap. One of the factors behind the rising popularity of this cryptocurrency is Tesla CEO, Elon Musk, who refers to Dogecoin as his favorite cryptocurrency.
7. Ripple (XRP)
The XRP or Ripple coin is a crypto asset that investors are looking for because of its largest market cap. Its market capitalization is 2.8 percent and continues to rise to 500 percent during 2021.
The difference between XRP and Bitcoin and Ethereum is that Ripple does not use Blockchain, while both coins do. XRP in early May 2021 has reached over IDR 20 thousand per coin.
8. Litecoin (LTC)
Litecoin is often referred to as the best digital currency because it has a high level of liquidity and a large market share. This digital currency can be equated with BTC and ETH. There are currently 84 million Litecoins circulating freely on the market.
The advantage of Litecoin is that the mining process is short, which is 2 minutes compared to other crypto assets. Even now, Litecoin is still the mainstay of investors.
9. Polkadot (DOT)
Blockchain and cryptocurrency are two things that are growing rapidly in this versatile age. One product that is considered to be part of the future of cryptocurrencies is Polkadot (DOT).
Like Cardano (ADA), Polkadot is also one of the fastest growing cryptocurrencies, monitored since 2020. In fact, Polkadot has entered the 10 best cryptocurrencies today.
The advantage of DOT is that they can support multiple blockchains through a mechanism called sharding or parachain. This makes transactions more efficient. DOT itself has been listed on more than 40 exchanges with a fairly high trading volume.
10. Stellar (XLM)
XLM is a native cryptocurrency that operates on the Stellar software technology which was launched in 2014. Stellar is a crypto asset founded by Jad McCaleb who also founded the crypto asset Ripple (XRP). The main vision of the Stellar platform is to be a cross-border or cross-border payment solution that eliminates middlemen.
This platform promises the ability to complete a very short transaction, which is only 5 seconds. This is faster than Ethereum which takes 3.5 minutes.
Several types of cryptocurrencies that we explained above are now available on SuperForex. They are now available for trading 24/7 on Crypto account. SuperForex provides its clients with one of the best conditions on the market among Forex brokers.
You can now trade the following cryptocurrencies using the Crypto account type:
• BCHUSD - Bitcoin cash
• BTCUSD - Bitcoin
• DASHUSD - Dash
• NEOUSD - Neo
• EOSUSD - Eos
• ETHUSD - Ethereum
• LTCUSD - Litecoin
• XMRUSD - Monero
• ZECUSD - Zcash
• XLMUSD - Stellar
• XTZUSD - Tezos
• ATOUSD - Cosmos
• DOTUSD - Polkadot
• REPUSD - Augur
• MLNUSD - Melon
• XRPUSD - Ripple
• Uniswap
• Chainlink
• Filecoin
• Doge
• Cardano
• Solana
Disclaimer: information contained herein is provided without considering your personal circumstances, therefore should not be construed as financial advice, investment recommendation or an offer of, or solicitation for, any transactions in cryptocurrencies.