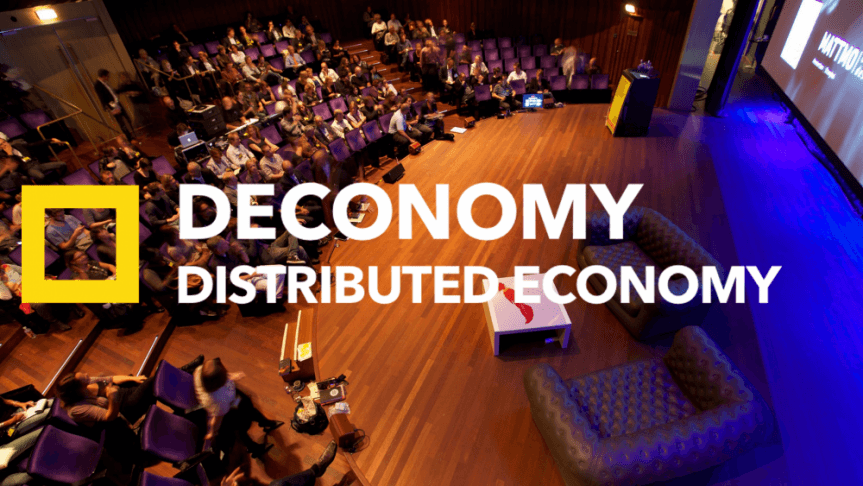 The Turbulent Deconomy 2018 Forum
Apr 8, 2018, 6:02AM
The Deconomy 2018 forum was completed in Seoul in April 4. Blockchain experts exchanged opinions about the future of cryptocurrencies.
The Distributed Economy (Deconomy) 2018 forum wrapped up in Seoul on April 4th. A diverse group of leaders and proponents of the cryptosphere attended the two-day event covering topics such as "Bitcoin and the Future," "How Digital Currency Will Change the World," and "A Visual depiction of Bitcoin Scaling and Enterprise Growth." Controversy abounded as industry bigwigs exchanged blows over the most pertinent issues in the industry.
The public debate between Samson Mow, CSO at Blockstream, and Roger Ver, the controversial investor and major supporter of BitcoinCash, attacked issues of scalability. The discussion soon derailed into a tit for tat over the virtues of Bitcoin versus BitcoinCash. Ver reiterated his position, that scaling is a part of Blockchain's evolution, and block size increases are par for the course. He then accused the Bitcoin Core team sabotaging the Bitcoin saying,
"[The Bitcoin Core Team has] shattered the Bitcoin ecosystem into a thousand and one different altcoins and delayed the adoption of cryptocurrencies around the world by years." -Roger Ver
Mow countered that the best solution to scalability issues is second-layer technology (i.e., Lightning Network) which Mow believes will make Bitcoin an easy tool for micropayments once it reaches maturity and gains adoption.
When Craig Wright, the self-proclaimed Bitcoin creator took to the stage to discuss BitcoinCash attendees aggressively questioned his credibility. Vitalik Buterin, the co-creator of Ethereum and keynote speaker at the event, outright called Wright "a fraud," and asked the panel why he was even allowed to speak at the conference. Buterin's position was supported by Lightning Network's creator, Joseph Poon, who told Wright "I wrote the Lightning Network whitepaper, and I straight up don't understand a word of your presentation."
Several innovative projects were presented; David Schwartz, Ripple's Chief Cryptographer introduced Ripplenet, a frictionless global e-payment solution; Joseph Poon, the creator of Lightning Network, gave a brief overview of the Plasma scaling solution on the Ethereum Blockchain.
Controversies aside the conference focused on the mainstream adoption of Blockchain Technology by enterprises. Speakers outlined the importance of established investors in the crypto space. According to nChain Group CEO, Jimmy Nguyen, this will be a positive outcome in the long-term, as only the robust projects will prevail.
Disclaimer: information contained herein is provided without considering your personal circumstances, therefore should not be construed as financial advice, investment recommendation or an offer of, or solicitation for, any transactions in cryptocurrencies.