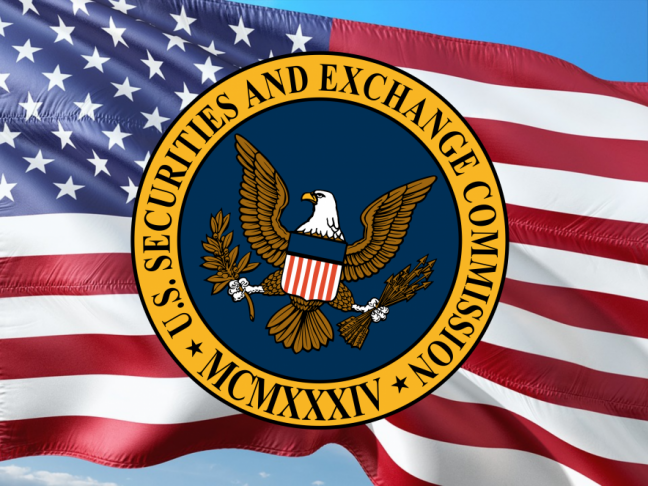 The U.S. SEC Has Rejected Another Bitcoin Exchange-Traded Fund
Jun 2, 2022, 9:59PM

by
Mike Dalton
Meanwhile, a separate investment management firm has re-submitted its proposal for a Bitcoin ETF.
The U.S. Securities and Exchange Commission has rejected a recent proposal for a Bitcoin exchange-traded fund. However, many other asset management firms are still seeking to become the first to gain approval for their own ETF proposals.
One River ETF Application Rejected
On May 27, the SEC rejected One River Asset Management's proposal for its Bitcoin ETF, which was called the Carbon Neutral Bitcoin Trust.
The SEC denied the proposal for the same reason that it rejected earlier proposals from other applicants. Specifically, the regulator argued that the listing and its chosen exchange, NYSE Arca, did not guarantee sufficient investor protection.
Like most other Bitcoin ETFs, One River's proposed offering planned to track the performance of Bitcoin. This would have allowed institutional clients to invest in Bitcoin indirectly without actually purchasing any of the cryptocurrency supply.
One River also had a unique selling point beyond that: in addition to tracking the amount of Bitcoin, the firm planned to purchase and dispose of carbon credits to offset Bitcoin mining—a process that is energy-intensive and has high emissions.
Ark Invest Will Refile Its Application
Incidentally, One River's rejection was announced just as SEC documents revealed that another firm is filing another ETF proposal.
On May 26, a new report indicated that Ark Invest and 21Shares have submitted a new application for their prospective Bitcoin ETF.
The filing itself was submitted on May 16, just one and a half months after the SEC rejected Ark Invest's previous proposal on March 31. The SEC's deadline for approval or rejection of the current application is January 24, 2023.
If it is approved by regulators, the proposed investment fund will be listed on the Cboe BZX exchange. Like most similar proposals, it will track the performance of Bitcoin—in this case, it will do so by following the S&P Bitcoin Index.
Ark Invest is notable for being headed by Cathie Wood, a Wall Street veteran active in the sector since 1977. Ark itself has been in operation since 2014, putting it among the most prominent firms seeking permission to run an ETF.
Other Firms Are Pursuing ETFs
Several firms are also in the race to offer the first Bitcoin ETF. At least two other firms—NYDIG and GlobalX—saw their ETF applications rejected in March. Others, including Grayscale, Fidelity, VanEck, and WisdomTree received earlier rejections.
Despite its consistent rejection of Bitcoin exchange-traded funds, the U.S. Securities and Exchange Commission has approved a number of Bitcoin futures ETFs. Since September 2021, four firms—Valkyrie, ProShares, VanEck, and Teucrium—have begun to offer Bitcoin futures ETFs with the approval of the SEC.
These are investment funds that track the performance of Bitcoin futures rather than Bitcoin itself. To date, no Bitcoin "spot" ETF has been approved by U.S. regulators.
Bitcoin ETF Before 2023 Unlikely
The success of Bitcoin futures ETFs was originally considered a sign that Bitcoin spot ETFs were likely to gain approval soon. Some commentators believed that the SEC would approve spot exchange-traded funds before the end of this year.
However, as 2022 progresses, it seems increasingly unlikely that the SEC will approve a Bitcoin ETF before the year comes to a close. One asset management firm has even said that there is "probably zero chance" that a Bitcoin ETF will be approved this year.
Some experts believe that changes to regulations will invalidate the SEC's previous reasons for rejection. The definition of "exchange" could soon be expanded, possibly improving the chance of a Bitcoin ETF gaining approval next year.
The SEC has also been seeking comments on Grayscale's ETF plans since February, suggesting that it is at least open to the possibility of approving such a fund.
Regardless, developments are clearly occurring slowly. Investors will need to wait until 2023, or possibly later, until a Bitcoin ETF is available in the United States.
Disclaimer: information contained herein is provided without considering your personal circumstances, therefore should not be construed as financial advice, investment recommendation or an offer of, or solicitation for, any transactions in cryptocurrencies.