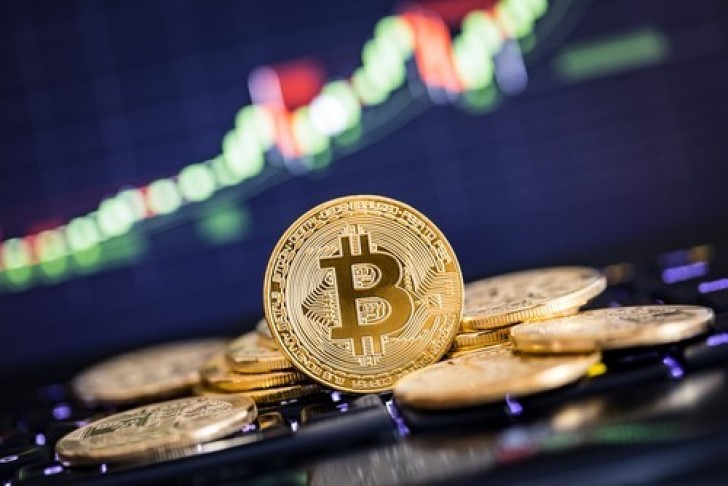 Trading in Bitcoin: What You Should Know Before You Begin
May 31, 2019, 8:58AM
Brought to you by Bitcoin Revolution
The five most important things to know before you begin to trade Bitcoin from safe storage to staying in the loop and having self-control.
Bitrates is pleased to bring you this guest post by Sarah Morris.
The volatility of the cryptocurrency market makes day trading in Bitcoin an exciting and risky enterprise. Its attractiveness comes from the manner by which prices fluctuate quickly, and which give traders the chance to get in and out of the market quickly and gain more on their portfolio.
To become a smart and successful trader, you must know the basics of Bitcoin trading.
1. Creating a Bitcoin Wallet
Cryptocurrency marketplaces are called bitcoin exchanges. Before you can start trading, you'll be required to have a bitcoin wallet by creating an account on your chosen exchange platform. Depending on the exchange platform, you'll be able to use your credit card or link your bank account to the bitcoin wallet. Just like with your regular wallet, your bitcoins will be stored in this digital wallet wherein you'll be allowed to buy and/or sell bitcoins.
These exchange platforms are simple and convenient to use, and let you track your bitcoins anytime and anywhere. Check out the Bitcoin Revolution Software for a safe and secure trading platform. However, you have to choose a credible and trustworthy exchange platform that provides good security and eliminates the risk of hacking.
And, unlike bank accounts, your bitcoin wallet is not insured by the Federal Deposit Insurance Corporation nor monitored by a regulatory body.
2. Sticking to a Stop-Loss Plan
You have to determine your goals as to why you're trading on bitcoin. Don't let the market pressure you to buy or sell bitcoins. Whenever you enter a trade, make sure you have a stop-loss plan. A stop-loss plan must contain your identified entry price, stop-loss level, and target price.
A Sell Stop-loss is an effective tool to mitigate risk whenever you execute a Sell Order because it marks a certain amount just below the initial buy-in price and lets you know when to pull back from selling. This limits possible loss from your portfolio.
A Buy Stop-loss, on the other hand, informs you whenever your cryptocurrency hits a certain price above your initial buy-in price. This allows you to collect profits and gain in times of volatility.
Engaging in bitcoin trading without a buy/sell stop-loss plan is a sure way for the market to take control of you and take your money before you know it.
3. Staying Updated on the Market through Social Media
Social media platforms like Twitter and Reddit are powerful tools to keep up-to-date with the status of your investments on the cryptocurrency market as well as to explore future investments. You can join exclusive bitcoin-related group chats or channels to get real-time updates on the latest news and developments in the market.
Even if you don't actively chat or comment, you can still learn techniques from more experienced traders by turning on the notification. This way, you'll immediately know whenever a new post comes up.
Just be smart in choosing which groups or channels to join and make sure to follow only the official Bitcoin social media accounts and key individuals in the market. When you're up to date, you'll know whether bitcoin is going up or down and why such happens.
4. Safeguarding Your Bitcoins Using Hardware Wallets
One of the dangers in bitcoin trading is that, once an investor begins trading successfully, he simply leaves the currencies on an exchange platform or a brokerage account specifically for buying and selling bitcoins. However, the use of a brokerage account is risky because exchanges are prone to hacks.
Instead, keep your bitcoins safe by using a hardware wallet, which is an actual physical device that can only be accessed through private keys. If you plan on holding your bitcoins for a long time, a hardware wallet is highly recommended. Even if you want to trade actively, you may keep some Bitcoins on an exchange platform, but still store a majority of it on a hardware wallet.
5. Practicing Discipline and Self-Control
It's also essential for you to have a stopper on your emotions and mood swings. Control your emotions and moods when trading, instead of letting your feelings and moods control you. Your mood and physical ailments will make your discipline falter, and you may end up making rash decisions, thereby losing your capital. This is why you should not force yourself to trade if you are feeling unwell, tired, or angry.
Conclusion:
Bitcoin is one of the top and most sought after cryptocurrencies in the market because of its low number of circulating supply as against the staggering demands and subsequent price surge. Nevertheless, trading in bitcoin can only be truly rewarding if you are armed with the skills, knowledge, and experience to handle the highly volatile cryptocurrency market.
Before starting your journey as a trader, equip yourself with trading strategies, an open mindset, self-control, and discipline. And, of course, only trade what you are willing to lose.
Disclaimer: information contained herein is provided without considering your personal circumstances, therefore should not be construed as financial advice, investment recommendation or an offer of, or solicitation for, any transactions in cryptocurrencies.