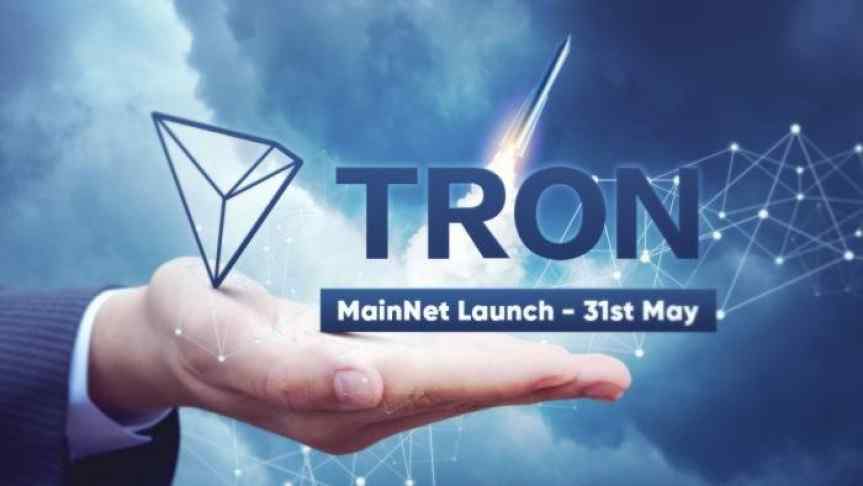 TRX Trades Flat as Tron Approaches the Mainnet Launch
May 28, 2018, 2:07PM
TRX is trading flat as Tron approaches its mainnet launch. At the time of test net launch on March 31, 2018, it corrected almost 31 percent.
Tron will take yet another step in its mission to rival Ethereum as it publicly launches its mainnet on May 31, 2018. The countdown to the launch is displayed on the Tron website. The mainnet will enable developers to test, develop and roll out decentralized applications (DApps) built using Tron infrastructure to the masses. The test net has been running since March 31, 2018 and developers have been extensively testing the network since. The price of its native token TRX is currently $0.065.
Once the mainnet goes live on May 31, the Tron team will maintain stable operations until June 24, with a data wipe scheduled for that day. Users will get test net tokens to trial the wallet on the main network from authorized links. This testing period will occur between June 1 and June 24. After that, the genesis block will be mined on June 25 at 0:00 hours GMT, marking the official launch of Tron as a separate and fully functional chain. The genesis of any blockchain is the block containing the first ever transactions on the network. Subsequent blocks are linked to the genesis block in a chain forming a Merkle tree.
ERC20 Tokens to Be Transferred
All existing ERC20 TRX tokens will be automatically transferred to Tron. Users only need to ensure that they are holding their TRX coins in a Tron supported wallet. Tron will directly credit mainnet coins to wallet holders having an account with a cryptocurrency exchange. TRX withdrawals will be suspended between June 21 and June 24, and all users must transfer any TRX coins from an offline wallet to the exchange before June 25, 2018 (GMT +8). Normal transfer of TRX coins will resume starting June 26.
It remains to be seen if TRX tokens will see a price rise or undergo a major correction. On March 31, the day of the test net launch, the TRX price corrected by almost 31 percent. It is important to note that the correction took place in a bearish cryptocurrency market. The launch of Tron mainnet could be significant in its quest to beat Ethereum as the de facto smart contract platform.
Disclaimer: information contained herein is provided without considering your personal circumstances, therefore should not be construed as financial advice, investment recommendation or an offer of, or solicitation for, any transactions in cryptocurrencies.