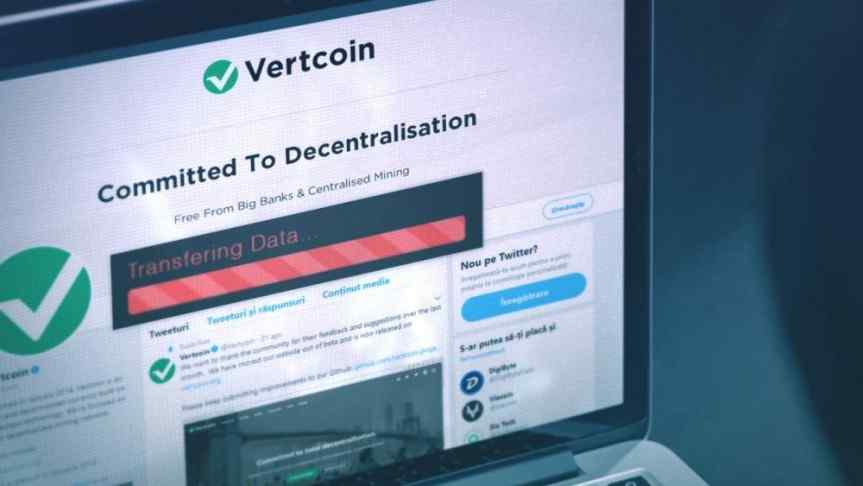 Vertcoin Twitter Handle Hacked, Used to Advertise Bitcoin Giveaway Scam
May 2, 2018, 11:00AM
Vertcoin's official Twitter handle was compromised. Attackers used the account to request users send 0.05 BTC to enter a fake 10 BTC giveaway.
Digital currency Vertcoin had its official Twitter account compromised by unknown perpetrators on May 1, 2018. The breach first came to light when the account posted a tweet asking users to send 0.005 BTC to an address as an entry fee for a 10 BTC giveaway.
Immediately after the tweet went live on Vertcoin's Twitter handle, VTC lead developer James Lovejoy posted a cautionary tweet on his account, stating:
"The @Vertcoin twitter account has been compromised. We have contacted @TwitterSupport. DO NOT accept any giveaways, they are all fake."
Using a Blockchain explorer, it can be seen that the hacker did not actually receive any Bitcoin in the small time-frame before the tweet was taken down. Considering that the Vertcoin Twitter account has around 83,700 followers, it is clear that the not many users, if any, fell for the scam.
News of the security breach soon hit social media and cryptocurrency forums where most people proceeded to be critical of the Vertcoin marketing team's account security. Meanwhile, Vertcoin developer Bryan "Goodminer" Goodson stated on Discord that it was his compromised accounts that had led to the hack. The cryptocurrency subreddit was quick to point out that Goodson had also lost 10,000 VTC in a security breach late last year.
Similar cryptocurrency giveaway scams are commonly found on Twitter and have even forced Ethereum founder Vitalik Buterin to change his Twitter name to "Vitalik 'Not giving away ETH' Buterin". While in most cases, these giveaway scams are posted by accounts impersonating cryptocurrency personalities, this is the first instance wherein an official account was used for the purpose.
Disclaimer: information contained herein is provided without considering your personal circumstances, therefore should not be construed as financial advice, investment recommendation or an offer of, or solicitation for, any transactions in cryptocurrencies.