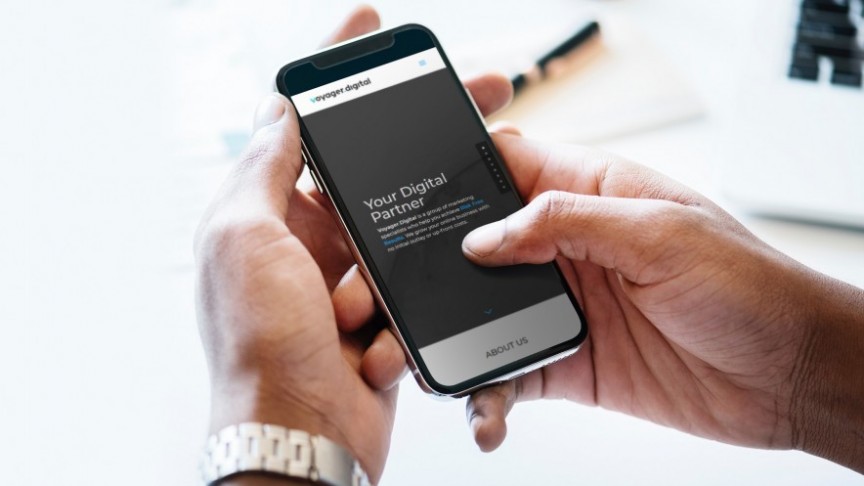 Voyager Is an Upcoming Zero-Fee Exchange with Links to Uber
Jul 26, 2018, 1:10PM

by
Mike Dalton
Voyager is an upcoming exchange that will compete with Robinhood by offering "zero fees." Is that enough, and will its ties to Uber help it?
Voyager, a new crypto brokerage is set to launch in October. Voyager's main selling point is the fact that it is a zero-fee exchange, making it one of the many services that are competing with Robinhood. The exchange will reportedly offer support for at least 15 major cryptocurrencies, integrate market information to guide user choices, and offer a mobile app.

Voyager's team currently consists of four fairly well-known individuals, two of which were previously involved with Uber. Stephen Ehrlich is the company's CEO. In the past, he was involved with brokerages such as Lightspeed Financial and E*trade, a history that suggests direct experience in the area. Other than Ehrlich, Oscar Salazar, Uber's co-founder and former CTO is the Tech Advisor; Gaspard de Dreuzy, who previously collaborated with Salazar and Eytan on the house-call app Pager, is the mobile app's CPO; and Philip Eytan, an Uber investor, serves as the app's Board Chairman.
Zero fee exchanges are quite a trend. Although Robinhood is the most prominent, many others such as Cobinhood, ABCC, BitMEX, and Quione make the same promise. However, critics claim that there are often hidden fees that the company profits from. Robinhood, for example, profits from interest on the funds that it is holding for users. This is further complicated by the fact that exchanges will charge fees that they do not profit from, such as fees paid to regulators and crypto network fees. Voyager, however, plans to
make up the difference in revenue 'by beating the average price of the coins at the point in time we execute the trade / Stephen Ehrlich on Forbes
In the end, the success of an exchange may be its overall ability to attract customers, and offering "zero fees" is just one way of doing that. Robinhood's popularity is partly due to the fact that it existed for years before it added a crypto exchange, but it is not obvious that Uber's popularity is transferable to Voyager in the same way.
Voyager is in the process of applying for a New York license and plans to eventually operate in at least 40 U.S. states. So far, the platform has been approved by the states of California, Massachusetts, Missouri, New Hampshire and Montana. The platform will enter its beta testing stage later this week, and plans to release its mobile trading app by the end of October.
Disclaimer: information contained herein is provided without considering your personal circumstances, therefore should not be construed as financial advice, investment recommendation or an offer of, or solicitation for, any transactions in cryptocurrencies.