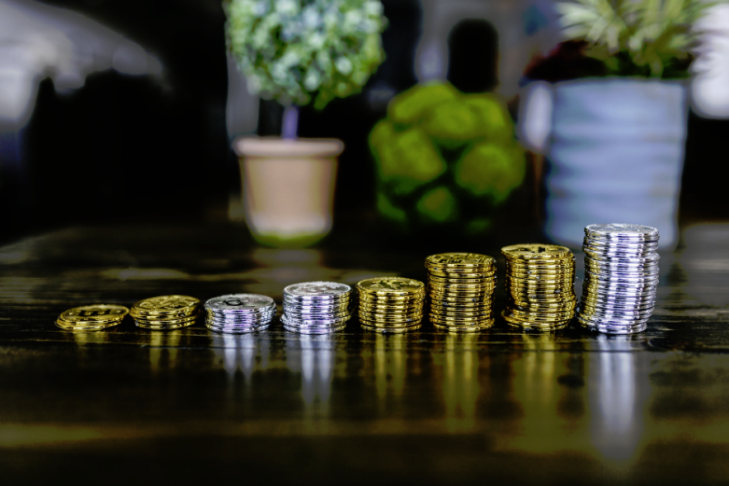 What The Future Holds For Casino Stocks With The Rise of Blockchain Gambling?
Jul 26, 2022, 1:31PM
Brought to you by Casinoscrypto.com
Safe-bet investors might find it ironic that casinos have been easy to recommend of late, thanks to the growing popularity of online gambling.
Investors looking for a safe bet might find it ironic that casinos have been easy to recommend in recent years thanks to the growing popularity of online gambling.
However, disruption looms large in this industry as a result of blockchain technology, and the cryptocurrency-fuelled upstarts that are entering the fray alongside traditional brands.
In this context, let's consider how things might play out if blockchain gambling continues on its current path, and what that means for casino stocks across the board.
Competition is heating up
The global gambling market is positioned for double-digit growth until at least the end of the decade, which is reassuring for investors who are already committed to stocks in this segment and are looking for long-term gains.
However, the most recent reports are predicated on the state of play from a year or so ago, and in the fast-moving world of technology, projections can change rapidly due to unforeseen shifts.
Blockchain gambling is a great example of this, having emerged from relative obscurity to enter the public consciousness in the past few months.
Most importantly, it's not incumbent casino brands that are catalyzing this rise, but rather a raft of new operators. Startups in the crypto casino sphere may be relatively unknown, but they're already a magnet for investors because of the growth potential they represent.
An in-depth analysis such as this Oshi review by CasinosCrypto should give investors better insights on the proposition of these new upstarts. It's only with rigorous research that you can hope to determine whether fledgling brands have the ability to deliver value over time or whether a shorter-term strategy is more suitable.
Volatility is inevitable
While the peaks and troughs of crypto prices might put some investors off, for others, this is the entire selling point. How you approach this reality of the market is down to your own preferences and the amount of risk you are willing to shoulder.
There's no separating the volatility of token prices from the volatility of blockchain gambling stocks. However, operators are taking steps to mitigate this and insulate themselves, largely by working with stablecoins rather than untethered tokens.
Stablecoins have had their own wobbles in recent weeks, and the market is far from robust. But if you thought that crypto casinos were built on weak foundations, this is a misconception that deserves to be rectified.
Mainstream adoption is already happening
Another point for owners of casino stocks to factor into their planning is that there's not a strict divide between blockchain gambling operators and their traditional equivalents.
In fact we've already seen the concept of a hybrid crypto casino arise, whereby a gambling site that allows bets in fiat currency will offer customers the opportunity to deposit in the blockchain-based token of their choice, so long as they are happy for this asset to be converted before they can play.
The support for crypto in the mainstream is still very much a minority affair, but it shows that these businesses are well aware that they might need to tap into this ecosystem more and more, depending on how player habits alter.
What lies ahead
Crypto isn't going anywhere, even with volatility dogging the market right now. Casinos based on blockchain technology seem especially likely to survive and thrive in the long term.
The likelihood of established casino stocks being toppled by this movement is low, but no doubt operators will have to be agile in order to keep shareholders happy going forward.
Disclaimer: information contained herein is provided without considering your personal circumstances, therefore should not be construed as financial advice, investment recommendation or an offer of, or solicitation for, any transactions in cryptocurrencies.