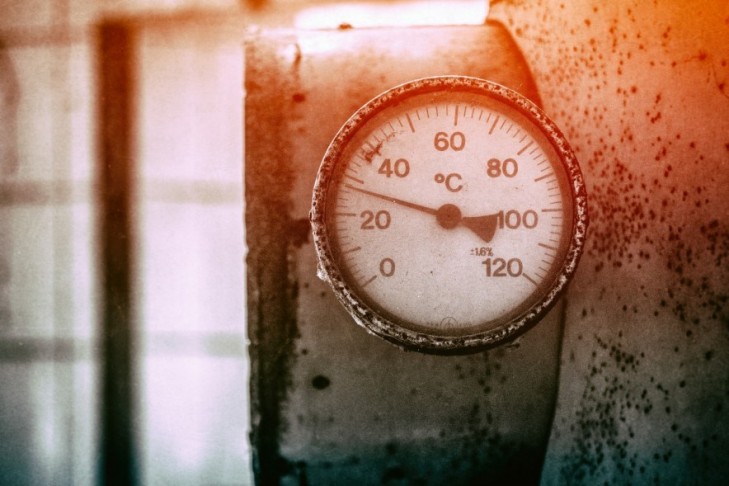 What Is Celsius Network and Why Has It Suspended Client Withdrawals?
Jun 21, 2022, 5:35PM

by
Mike Dalton
Celsius, a popular crypto lending firm, has suspended withdrawals. Here's how it could impact the crypto industry.
Celsius, a popular cryptocurrency lending platform, has suspended most of its services as market conditions have put pressure on its ability to pay clients.
Celsius Stopped Withdrawals June 12
On June 12, 2022, Celsius Network suddenly announced that it would suspend almost all of its services including withdrawals, swaps, and transactions.
Celsius cited "extreme market conditions" as the reason for pausing those services. It also said that it would act to "stabilize liquidity and operations while [taking] steps to preserve and protect assets." The company suggested that the temporary suspension of services will help it meet its withdrawal obligations at a later date.
Despite those assurances, Celsius is still largely out of service. Only one feature—the ability to earn rewards—remains active on the platform. Celsius has additionally paused social media updates and AMA sessions following its initial announcement.
Meanwhile, regulators from four U.S. states are investigating the company and its decision to suspend its activities. Users and clients are now anxiously waiting to find out whether the company will open its services once again.
Celsius' Insolvency Impacted Prices
Celsius' inability to pay its customers has had effects far beyond its own activities, as the news caused prices to collapse throughout the cryptocurrency market.
Until this month, Celsius Network was one of the most popular and promising crypto lending services. The company had a large presence with nearly 2 million customers, $8 billion in lent funds, and $11.8 billion of assets under management. The significance of its presence almost certainly influenced crypto investors to sell off their assets elsewhere.
Celsius' decision to pause its services triggered a downward trend in Bitcoin prices over the third week of June. Prior to Celsius' announcement on June 12, BTC was valued as high as $28,000. By Saturday, June 18, its price had fallen below $18,000. As of June 20, Bitcoin's price has recovered only partially to $20,600.
It should be noted that Celsius is not the sole cause of the cryptocurrency market's downturn. Rather, Celsius' actions have simply worsened an ongoing trend.
The price of BTC has been falling for some time due to the collapse of the TerraUSD stablecoin: between May 4 and June 13, Bitcoin prices fell from $40,000 to $28,000. Celsius' troubles only account for the remaining $10,000 decline.
High Outflows Caused Issues
There are several factors surrounding Celsius' downfall. In the broadest sense, customer withdrawal requests are simply exceeding the company's inflows.
In fact, Celsius' outflows have exceeded its inflows every week since early May, according to reports from Coindesk. The week of May 6, for example, Celsius reported $1 billion in outflows but received only $396 million in inflows.
Some commentators have additionally speculated that incidents affecting specific DeFi platforms—such as Stakehound, Badger DAO, and Lido Finance—have caused Celsius to lose money. Celsius puts funds into DeFi platforms to generate interest for its clients, and as such, its investments could be affected when DeFi platforms have difficulties.
But although Celsius may have been involved with those protocols in some way, it has continued to maintain at least some of its inflows. As such, it seems that Celsius is mainly threatened by rising outflows rather than decreasing inflows.
It is also unlikely that Celsius was impacted by TerraUSD's collapse. Celsius withdrew about $500 million from a Terra-related project called Anchor Protocol shortly before TerraUSD collapsed. However, Celsius CEO Alex Mashinsky says that his firm "did not have any meaningful exposure" that would have allowed it to profit.
Celsius now seems to be settling certain balances in order to regain solvency. The firm paid $10 million worth of DAI to Compound Finance on June 20. It also paid back $53 million worth of DAI to its Oasis vault between June 14 and 16.
Other Companies May Need to Respond
Celsius' suspension of services will likely have an influence on the crypto industry, as it could set a precedent for other companies dealing with harsh market conditions.
Babel Finance followed Celsius' strategy by pausing withdrawals and transfers on Friday, June 17. Bancor Protocol has also paused one of its user protection features in response to the situation. Another firm, Three Arrows Capital, is reportedly facing insolvency as well, as lenders withdraw their positions.
If harsh conditions continue to affect the crypto lending industry, other lending projects and companies (such as BlockFi, Unchained Capital, and Salt Lending) may need to take similarly drastic actions or at least address the issue.
Celsius' issues are unlikely to have a significant impact on mainstream cryptocurrency exchanges. Binance was forced to temporarily stop Bitcoin withdrawals on Monday, June 13 due to a stuck transaction. However, those events seem to have had little to do with Celsius or current market conditions.
Ultimately, customers who merely invest in cryptocurrency on popular exchanges like Coinbase, Binance, Kraken, and FTX have little reason for concern.
Disclaimer: information contained herein is provided without considering your personal circumstances, therefore should not be construed as financial advice, investment recommendation or an offer of, or solicitation for, any transactions in cryptocurrencies.