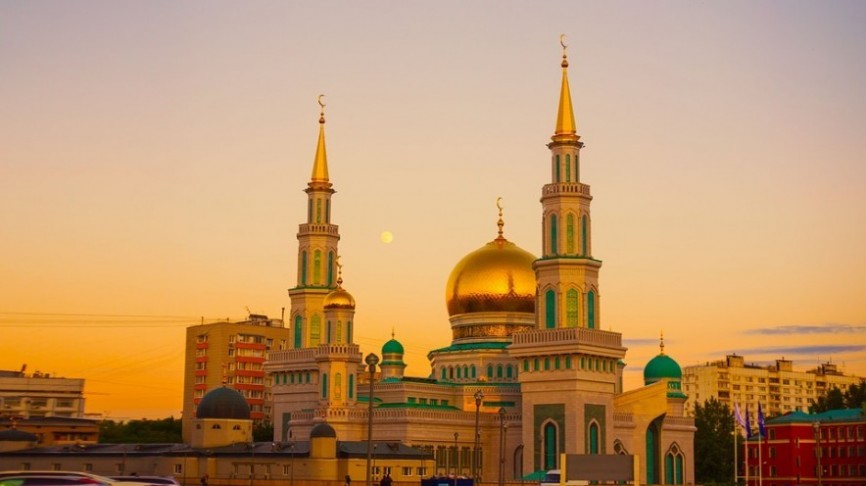 Will Cryptocurrency Exchanges Limit Access to Russian Users as War Continues?
Mar 10, 2022, 1:09PM

by
Mike Dalton
Some crypto exchanges have put in place limited restrictions on Russian users. Will restrictions become more thorough?
Cryptocurrency exchanges are enforcing sanctions against select Russian customers. Now, there is the possibility of more widespread restrictions. Here are the latest policies from the top crypto exchanges and the stances of their executive leaders.
Coinbase Blocks 25,000 Russian Addresses
Coinbase, one of the largest Bitcoin and cryptocurrency exchanges, says that it has banned thousands of addresses with ties to illicit activity in Russia.
The exchange previously made it clear that it is complying with U.S. sanctions that prevent it from working with sanctioned individuals in Russia.
However, a blog post from March 6 implies that Coinbase has also banned certain addresses other than those that sanctions explicitly require it to block. Coinbase said it has banned over 25,000 addresses "related to Russian individuals or entities [believed] to be engaging in illicit activity." It adds that it identified most of those addresses through its "own proactive investigations" prior to Russia's invasion of Ukraine.
Despite the broad scope of the blacklist, this decision does not constitute a total ban. Coinbase CEO Brian Armstrong previously assured the public that his company is "not preemptively banning all Russians from using Coinbase."
Armstrong argued that many Russian citizens oppose the Ukraine invasion and that those individuals should continue to receive financial services. He said that Coinbase would only impose a total ban on Russian users if the law demands it.
Binance Blocks Visa, Mastercard Payments
Binance, meanwhile, has affirmed that it is complying with sanctions and said that it does not intend to introduce a blanket ban on Russian users.
More recently, the company announced that it will stop transactions from Mastercard and Visa card payments beginning on Wednesday, March 9.
Binance CEO Changpeng Zhao said that Binance had little choice but to enact the restrictions. "This is out of our hands [and] not our decision," he said on Twitter.
Binance is enacting that policy following Visa and Mastercard's decision to limit services within Russia. Though early reports suggested that the credit card companies would end services entirely, it now seems that Visa and Mastercard will still operate domestically and merely suspend international services.
Still, the card companies' decision (and Binance's need to comply with that decision) could lead other crypto companies to take similar courses of action.
Kraken CEO Rejects Russian Commerce Bans
Kraken CEO Jesse Powell has vocally said that he is committed to serving Russian customers and has disavowed companies that refuse to work with Russia.
On Feb. 27, Powell said that Kraken "cannot freeze the accounts of [its] Russian clients without a legal requirement to do so." Powell made that assertion in response to Ukraine's Vice Prime Minister Mykhailo Fedorov, who urged for crypto exchanges to impose a blanket ban on Russian customers and "sabotage ordinary users."
This week, Powell also commented on the effects of more general commercial bans against Russia. On March 5, Powell said that "Russians aren't going to rise up and stage a coup" if they lose access to major companies. Rather, he predicts that Russians will "become dependent on the state" and "maybe even take jobs supporting the invasion in order to eat" as companies withdraw from Russia.
To date, over 300 companies have stopped providing services in Russia, according to reports from Yale. Those companies include household names such as McDonald's, Coca-Cola, and Starbucks alongside industry and banking giants.
FTX Says It Would Consult Treasury Before Ban
FTX executives have also commented on Russian sanctions. FTX.US president Brett Harrison told Yahoo Finance on March 7 that FTX.US "is a FINCEN-regulated business" and explained that the company is required to comply with anti-money laundering (AML) rules as well as OFAC sanctions lists targeting Russia.
Harrison additionally discussed the possibility of FTX.US imposing a blanket ban against Russian users. He said that FTX would not make such a significant decision on its own but would instead discuss the matter with the U.S. Treasury.
FTX CEO Sam Bankman-Fried has also commented on matters. On CNBC, he noted that government agencies have been "really productive and constructive" in specific cases in which FTX attempted to enforce sanctions and prevent evasion.
Will Exchanges Take Further Steps Against Russia?
Developments this week show that there are various routes that might restrict Russian citizens' access to cryptocurrency exchanges and brokerages.
First, government-issued sanctions prevent exchanges from working with certain individuals and entities. Most if not all exchanges are complying with those sanctions at present, as there are severe consequences for violations.
Second, payment processors can voluntarily deny service to Russia, as evidenced by Binance's issues with Mastercard and Visa this week. This reduces the number of options that Russian exchange customers have when it comes to funding a crypto account.
Finally, cryptocurrency exchanges can choose to stop working with Russia entirely. Though this does not appear to be popular among crypto exchanges, non-crypto companies are increasingly taking this line of action. It remains to be seen if this will become a more popular option as the conflict progresses.
Disclaimer: information contained herein is provided without considering your personal circumstances, therefore should not be construed as financial advice, investment recommendation or an offer of, or solicitation for, any transactions in cryptocurrencies.