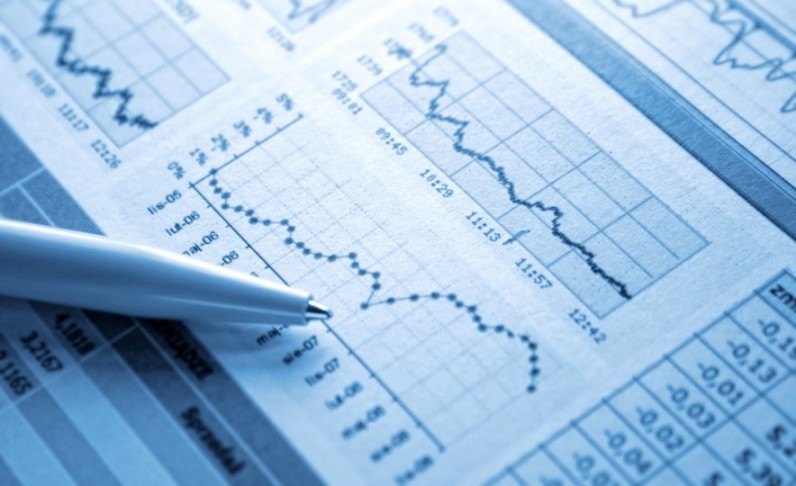 ZRX Sees Another Strong Week, BNB Bounces on Lending, Oct. 14
Oct 15, 2019, 4:31PM

by
Kevin George
0x is up 40% on the week as it moves towards Augur implementation, BNB continued to bounce on lending and DGB has seen three positive weeks.
ZRX
The 0x token was up another 40% as recent bullish activity spurred further buying. There was no major announcement for ZRX but the project continues to see progress in development, with the introduction of zk-Starks.
The project's blog highlighted the need for open source technology:
Open-source development is core to 0x's mission of creating a tokenized world where all value can flow freely. In order for blockchain networks to replace the legacy financial system, every layer of the stack needs to be open and transparent. An open-source ZKP implementation is a logical next step and is essential for these technologies to be broadly adopted.
Another update from the 0xProject was an update on the coming integration with the Augur betting platform. Augur is moving to its v2 upgrade in Q1 2020 and will allow for, "market maker liquidity to flow into prediction markets". This is a further adoption of 0x that could also lift the price of Augur's REP token.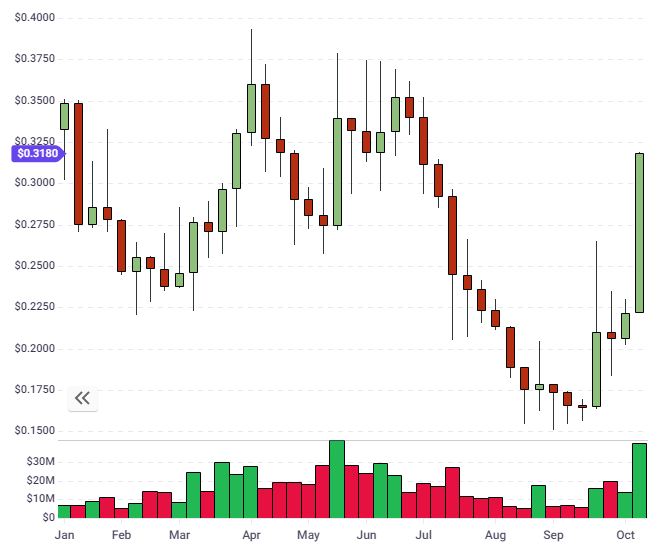 0x is now trading above 0.300 after two strong weeks of volume and is now eyeing resistance at 0.3500. ZRX now holds the number 35 spot in the list of coins by market cap with a value of 184m.
BNB
Binance Coin was 15% higher on the week and now has a market cap of $2.8bn and holds the number 8 coin spot. Despite the positive move, a crypto billionaire has called the coin a 'house of cards' with 'zero utility'. Calvin Ayre has been increasingly critical of Binance recently and its founder and his criticism is that BNB is propped up by manipulation. BNB's founder will shrug off the criticisms but they are strong allegations and not welcome for BNB enthusiasts.
The change of fortune for BNB's price was due to the development of the exchange's lending product. In the eighth phase of the project, Binance will offer 14-day fixed-term products in 10 different coins in a First-come-first-served subscription basis. The first lending window opened on August 28th and allowed holders of BNB, USDT, and ETH to earn interest on their assets. This has now been expanded to include another 7 coins and the interest rates are appealing against a backdrop of countries that are cutting their interest rates and punishing savers.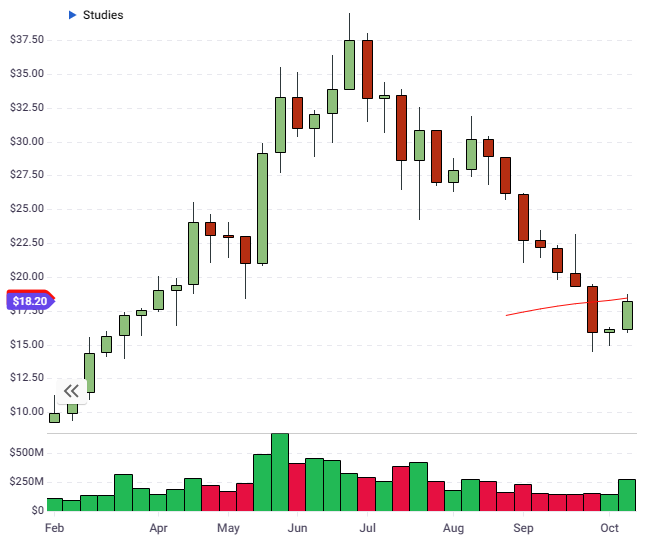 BNB rallied to $18.20 but some caution is advised as it tests the 50-day moving average. This will decide whether the market can follow-through to the $20.00 level or give up some of the recent gains. Getting through $20.00 would open up prices in the $30s again, with the previous highs around $37.50.
DGB
Digibyte saw a third week of bullish activity that saw the coin trading above the 0.00900 level. The move sees DGB at number 47 in the list of coins by market cap with a value of $108m.
Digibyte shared the news that the coin will list on the BitMart exchange as of 14th October. The exchange operates in over 180 countries and has over 700,000 users so it could bring new volumes into the coin.
DGB was based on Bitcoin but is a faster and cheaper method of transfer, with a speed of around 40 times faster than BTC and the project tends to fly under the radar of many news outlets despite the fact that the project is over 5 years old.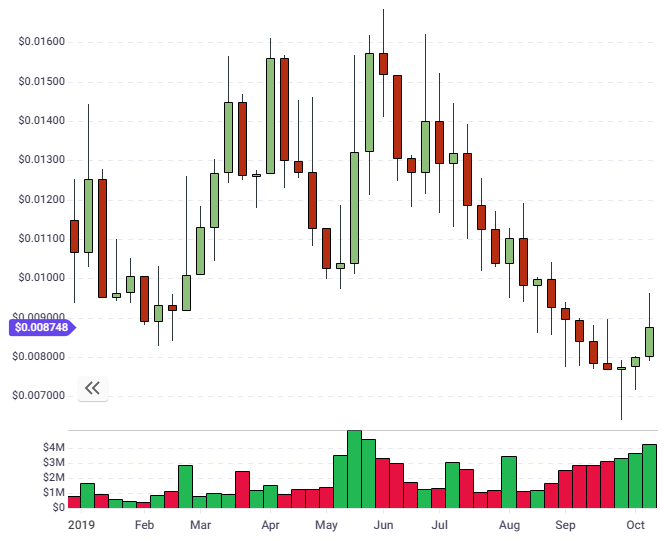 The $0.00900 level is a resistance level and the price will need to get above there to see higher levels again.
In other industry news, the Bakkt exchange saw an all-time high of daily trading volume recently. The twitter account Bakkt Bot tracks and shares the data. The data is a positive sign that interest is building among the Bakkt customers and buyers may emerge if BTC sees further selling.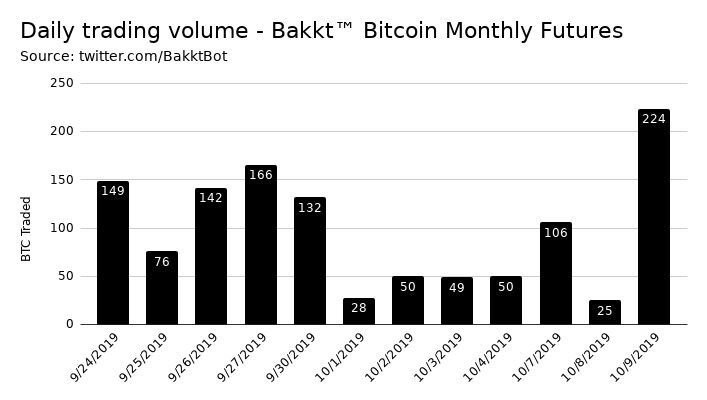 Two bullish movers from last week's article saw further gains with CENNZ up another 48% and Chainlink up 10%. I noted in the article that LINK had "Minor resistance" at $2.5 and the market got through this level, with the recent highs of $3.75 being the key target. CENNZ built on its 300% gain from last week and moved to the number 50 spot in the list of coins.
Disclaimer: information contained herein is provided without considering your personal circumstances, therefore should not be construed as financial advice, investment recommendation or an offer of, or solicitation for, any transactions in cryptocurrencies.