Writer

William is a long-time trader who ditched the boring stock market for the new and exciting world of cryptocurrencies and altcoins. When he is not watching the charts, he spends his time researching and writing about Blockchain technology. He works as a freelance writer on a variety of subjects. William is a resident of the US.
READ FULL BIO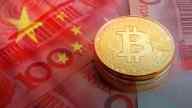 Hong Kong Firm to Launch Yen-Pegged Stablecoin as China Warns against ICOs
Grandshores new stable coin will be the latest in a slew of assets that aim to provide investors with exposure to fiat currencies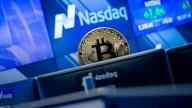 Acquiring Crypto-Friendly Swedish Exchange, Nasdaq Signals More Crypto Involvement
If completed, this move could open a path for Nasdaq's expansion into the cutting edge of fintech and blockchain technology
Industry
Sep 18, 2018 - 1 min, 14 sec read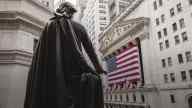 Regulator Sues U.S. Government over Right to Regulate Fintech Companies Like Coinbase
The complaint claims that the July 31 decision made by the U.S. Office of the Comptroller of the Currency was unconstitutional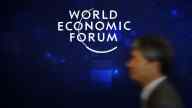 World Economic Forum Says Blockchain Can Add $1 Trillion to International Trade
The WEF writers believe the distributed ledger behind blockchain technology can fill most of the $1.5 trillion supply-demand gap
Industry
Sep 14, 2018 - 1 min, 16 sec read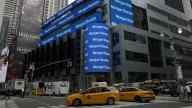 Morgan Stanley Quietly Working to Offer Bitcoin Derivatives Trading
Morgan Stanley's move comes at a time when there is significant controversy over Wall Street's role in the cryptocurrency sector.
Bitcoin
Sep 14, 2018 - 1 min, 24 sec read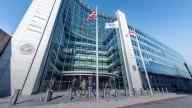 U.S. Court Delivers First Ruling Labeling an ICO as a Security
This ruling may set an important precedent for the treatment of Initial Coin Offering fundraisers under U.S securities law.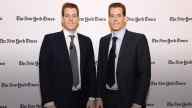 Gemini Coin and Paxos Standard: First Stablecoins Get Nod from NY State Regulator
The new assets will be subject to ongoing regulatory supervision because the authorities aim to prevent money laundering or market manipulation.
MIT Technology Review: Wall Street Could Break Bitcoin
As cryptocurrency becomes more mainstream, traditional financial institutions are seeking more and more exposure to the market.
Bitcoin
Sep 09, 2018 - 1 min, 34 sec read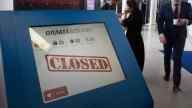 Russian Central Bank Orders Seizure of 22 Cryptocurrency ATMs
Despite the ATM's security measures, the Russian authorities still believe these terminals could be used for illegal transfers.