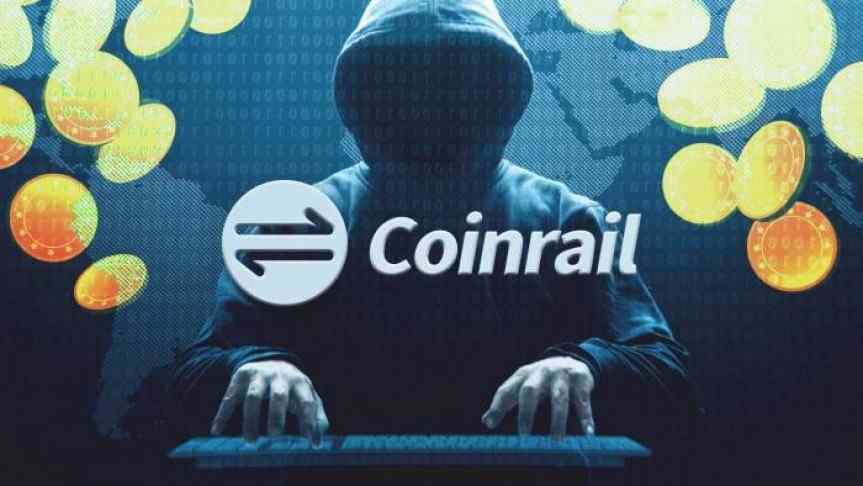 Coinrail Hack Sees $40M in Altcoins Stolen as Cryptocurrency Prices Nosedive
Jun 11, 2018, 9:05PM

by
Tom Nyarunda
Bad news in crypto world as a hacking of a moderately small Korean crypto exchange creates a ripple effect on crypto prices across the board
Coinrail, a cryptocurrency exchange in crypto–centric South Korea, reported a hacking incident over the weekend where $40 million worth of altcoins (amounting to 30 percent of its inventory) were stolen.
Without giving details, Coinrail's official website confirmed their system experienced "cyber intrusion" and said the criminals stole altcoins Pundi X (NPXS), NPER (NPER), and Aston (ATX).
Cooperating With Police Investigations
A statement by Coinrail said the cryptocurrency exchange was cooperating fully with police investigations into the incident. On Twitter, they reported working with affected cryptocurrencies to freeze the stolen tokens. In the meantime, they have transferred their remaining assets to a cold storage wallet to avoid further potential attacks. CoinMarketCap has Coinrail ranked #99 among exchanges in terms of market cap. It is popular for dealing with smaller coins besides Bitcoin, Ethereum, and Ripple.
Coinrail's public statement didn't mention Bitcoin but the low weekend price of $6,647.33, which was the lowest since April 9, led many to draw a connection between the hack and a Bitcoin selloff. However, the notion that this attack, which is extremely minor compared, for instance, to last year's Coincheck hack, could sink BTC prices by 10 percent is seen as very unlikely by many in the community.
Hacked crypto exchanges have been under increasing pressure to compensate affected users as governments and the larger public look on. Coinrail has yet to announce any compensation plan for its users.
Disclaimer: information contained herein is provided without considering your personal circumstances, therefore should not be construed as financial advice, investment recommendation or an offer of, or solicitation for, any transactions in cryptocurrencies.