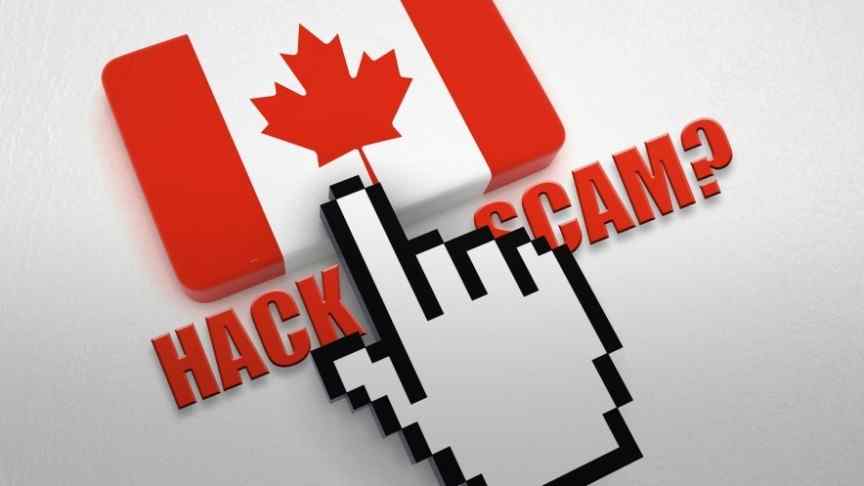 A Chronological Account of The MapleChange Exchange Hack
Oct 30, 2018, 9:28AM

by
Chris Madill
MapleChange.com is a small Canadian exchange that claims it was recently hacked, but many believe the company is attempting an "exit scam"
MapleChange, a small crypto exchange based in Alberta, Canada, has allegedly been hacked, resulting in the loss of all customer funds. Shortly after making an announcement on Twitter, the company vanished from social media, leaving many in the cryptosphere to speculate the exchange was attempting an "exit scam". In a turn of events, the company has reactivated their social media accounts and is currently returning some altcoin funds to their clients.
MapleChange's Twitter account reported the hack on October 28, ambiguously citing a "bug" as the reason why hackers were able to completely drain the exchange of their holdings,
Due to a bug, some people have managed to withdraw all the funds from our exchange. We are in the process of a thorough investigation for this. We are extremely sorry that it has to come to end like this. Until the investigation is over, we cannot refund anything.

— MapleChange (@MapleChangeEx) October 28, 2018
When asked why the company had also suspended their discord and telegram channels, the company raised alarm bells with the following response,
But you also deleted your discord and telegram @MapleChangeEx why?

— osoese (@os03se) October 28, 2018
Because we have no more funds to pay anyone back, the exchange has to close down unfortunately. This includes all of our social media.

— MapleChange (@MapleChangeEx) October 28, 2018
At this point in the MapleExchange saga, many news outlets began reporting on a suspected "exit scam", drawing parallels between MapleChange's "hack" and the typical signs of an exit scam. The timeline of the hack seemed suspect, with the hack occurring outside of peak trading hours, and through the diligent work of @Maplechang'ed, a Twitter account looking to figure out what exactly had happened at MapleChange.com, revelations were made about the identity of the owner, and the dubious registry information associated with the maplechange.com domain name was revealed, showing the domain was registered to "Falvius P.", an apparent pseudonym.
His name is Glad Poenaru. Glad Poenaru's location matches with https://t.co/hecIHyNUHW's location.
Thanks to some members from the $LMO telegram. $CCX #Maplechange #scam pic.twitter.com/XstZhC0pFd

— maplechang'ed (@Maplechanged) October 28, 2018
First things I found about the scammer https://t.co/hecIHyNUHW. #Maplechange #scam $LMO $CCX pic.twitter.com/3EekfloSvQ

— maplechang'ed (@Maplechanged) October 28, 2018
Shortly after news reports began surfacing about MapleChange's hack, speculating on a potential exit scam, Maplechange's Twitter account came back online, citing the temporary outage as an attempt to "think this solution through",
We have not disappeared guys. We simply turned off our accounts temporarily to think this solution through. We cannot refund everyone all their funds, but we will be opening wallets to whatever we have left so people can (hopefully) withdraw their funds.

— MapleChange (@MapleChangeEx) October 28, 2018
To the company's credit, MapleChange then offered up a discord server dedicated to processing refunds of certain altcoins, claiming the company thought it would be able to refund all coins EXCEPT for BTC and LTC,
We CANNOT refund any BTC or LTC funds unfortunately. We will try our best to refund everything else.

— MapleChange (@MapleChangeEx) October 28, 2018
We have opened a Discord server for refunds. Please join. We will be creating a room so people can post their missing funds.https://t.co/7NtYuHe45W

— MapleChange (@MapleChangeEx) October 28, 2018
Of course, the response from MapleChange's customers is still largely rooted in skepticism, with most believing that the company is trying to hide their attempt at an exit scam. Many cite the almost immediate response from media outlets and the vigilante Twitter investigator(s) who discovered the CEO's true identity, revealing compelling enough evidence to suspect foul play as the reason for their continued skepticism.
There are still some funds in the maplechange wallets. So they were actually hacked... Or they are pretending like they are hacked. (2nd option sounds most likely to me after they deleted all their social media)

— maplechang'ed (@Maplechanged) October 28, 2018
At the time of writing, there is no indication that MapleChange has been able to return BTC and LTC funds back to their clients, but the company's Twitter account does appear to be actively issuing altcoin refunds. The company has been contacted via Twitter to offer an opportunity to comment on the progress of their hack reconciliation by the author of this article. Bitrates.com will provide more information as the MapleChange story continues.
Disclaimer: information contained herein is provided without considering your personal circumstances, therefore should not be construed as financial advice, investment recommendation or an offer of, or solicitation for, any transactions in cryptocurrencies.