Writer

Chris is an avid Crypto-Geek and freelance writer. When he is not working tirelessly behind the screen of his over-sized laptop, he can be found cursing its very existence, as he lugs it over high mountain passes or through diverse cultural landscapes. He has high hopes for Blockchain technology and aims to trade in his future Lambo for an endless string of affordable bus tickets around the globe. Chris is a resident of Canada.
READ FULL BIO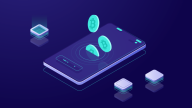 Defi Crash: Has the Bubble Popped, Or Is The Market Just Trimming The Fat?
DeFi markets have turned south as investors become weary of the skyrocketing hype and risks involved with crypto's newest "next big thing".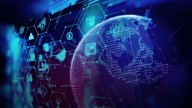 Decentralized Finance: Crypto's Next Big Boom or Bust
Decentralized Finance is making waves as millions pour into the nascent industry, but is DeFi really ready to change the world?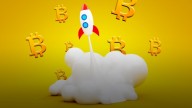 Uncertain Times: Will 2020 See Bitcoin Adoption Skyrocket?
2020 is a rollercoaster year, and things look bad on all fronts. But, perhaps this "new normal" is exactly what the Bitcoin movement needs.
Bitcoin
Jul 10, 2020 - 7 min, 0 sec read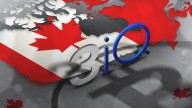 Canadian Firm 3iQ Has Brought Bitcoin Exposure To The TSX
Canadian investment firm 3iQ has listed an exchange-traded fund tied to the value of Bitcoin on the TSX, giving investors a unique opportunity
Bitcoin
May 17, 2020 - 3 min, 45 sec read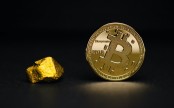 Financial Pandemonium - Where Does Bitcoin Fit in?
Thanks to the COVID-19 Pandemic, we've seen markets crash and economies revert to "emergency mode", but where does Bitcoin fit into it all?
Bitcoin
Apr 24, 2020 - 7 min, 53 sec read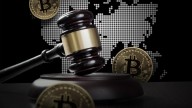 Global Regulatory Reform: We're About to See Crypto Enter a New Regulatory Era
With jurisdictions around the globe announcing changes to crypto regulations, 2020 could be the year crypto regulations become standardized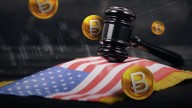 U.S. Cryptocurrency Regulations Are Ramping Up in 2020
While the SEC and FinCEN promise changes to current crypto-regulations, presidential candidate Michael Bloomberg doubles down on crypto-reform.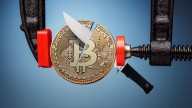 The Bitcoin Halvening: Good, Bad or Inconsequential?
May 2020 will see the third Bitcoin Halvening event cut block rewards in half. How will this effect prices? What does it mean for the network?
Bitcoin
Feb 08, 2020 - 7 min, 15 sec read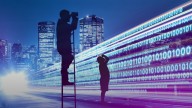 These 4 Trends Will Shape The Blockchain Industry In The 2020s
These 4 trends show how the 2020s will allow blockchain to flourish as governments and corporations adopt and develop the technology.