Writer

Chris is an avid Crypto-Geek and freelance writer. When he is not working tirelessly behind the screen of his over-sized laptop, he can be found cursing its very existence, as he lugs it over high mountain passes or through diverse cultural landscapes. He has high hopes for Blockchain technology and aims to trade in his future Lambo for an endless string of affordable bus tickets around the globe. Chris is a resident of Canada.
READ FULL BIO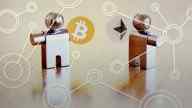 Newly Developed Gateway Protocol Looks to Allow Token Exchanges between BCH and ETH
A new open-source protocol promises to improve the interoperablility of the global blockchain ecosystem by allowing cross-chain token exchanges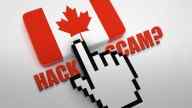 A Chronological Account of The MapleChange Exchange Hack
MapleChange.com is a small Canadian exchange that claims it was recently hacked, but many believe the company is attempting an "exit scam"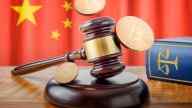 Chinese Arbitration Court: Bitcoin Is Considered Personal Property
A Chinese arbitration court's latest ruling could pave the way for future claims of ownership for Chinese Bitcoin investors.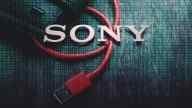 Sony Is Developing a Cryptocurrency Wallet Using Contactless Technology
Sony's new hardware wallet will resemble a chip activated card, but with the added protection of a tamper-proof module within the IC card.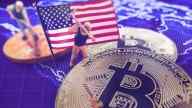 Bitcoin Mining Part 2: An Insightful Interview with TMGcore's JD Enright
Join us as we dig into the North American mining industry with the CEO of one of the most ambitious U.S. mining operations, TMGcore.
Bitcoin
Oct 25, 2018 - 12 min, 5 sec read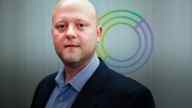 CEO of Circle Urges Regulators to Coordinate Their Efforts on Crypto Regulations
Jeremy Allaire, CEO of Circle, wants global regulators to band together to create "normalized" crypto regulations sooner rather than later.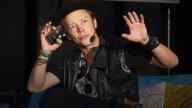 Crypto-Billionaire Brock Pierce Looks to "Restart" Puerto Rico's Economy
Brock Pierce is leading the 3rd "Restart Week" event in Puerto Rico, in hopes of stimulating the economy of the crypto-friendly nation.
Industry
Oct 23, 2018 - 1 min, 41 sec read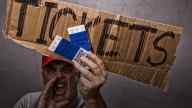 Block N' Roll: Ticketmaster is Turning to Blockchain to Help Verify Your Identity
Ticketmaster is looking to blockchain to verify the identities of event attendees to help secure venues and to better control ticket distribution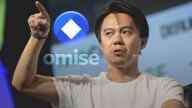 FinTech Company Omise Has Landed Strategic Funding For Its Japanese Expansion
Thailand's ambitious blockchain-based startup Omise has landed undisclosed strategic funding for their expansion into Japan,
Industry
Oct 19, 2018 - 1 min, 40 sec read