Writer

Chris is an avid Crypto-Geek and freelance writer. When he is not working tirelessly behind the screen of his over-sized laptop, he can be found cursing its very existence, as he lugs it over high mountain passes or through diverse cultural landscapes. He has high hopes for Blockchain technology and aims to trade in his future Lambo for an endless string of affordable bus tickets around the globe. Chris is a resident of Canada.
READ FULL BIO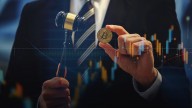 Summer 2019: As the Bitcoin Surge Continues, What Are Regulators Saying ?
Bitcoin is surging as the crypto-markets move into Q2 2019, and regulators appear to be keeping ahead of the hype with new regulatory frameworks.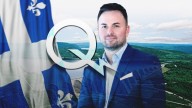 Cryptomining in Quebec: An Exclusive Interview With Hydro Quebec's David Vincent
Join David Vincent as he explains how Quebec will move forward with plans to grow the cryptomining industry through the sale of surplus energy.
Industry
May 17, 2019 - 5 min, 57 sec read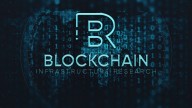 Exclusive Interview With BIR: A Deep Dive Into Canada's Red Hot Blockchain Industry
Join us as we dive deep inside Canada's blockchain industry with the insightful team at Blockchain Infrastructure Research (BIR).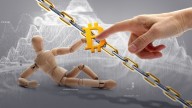 Offline Transactions Could Be The Missing Link Between Crypto and Adoption
Crypto transactions may be lightning fast and independent of third party banking institutions, but can they happen independent of the internet?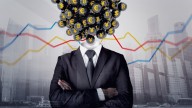 Blockchain's Rebirth: From Basement Startups to Corporate Head Offices
Blockchain startups have struggled to survive a declining market, but blockchain development is alive and well in corporate head offices.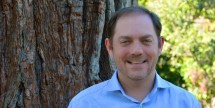 Crypto's Evolution: Caspian's CTO Gives an Inside Look at Institutional Investment
In today's article, we get an insider's look at the evolution of institutional trading of digital assets from Caspian's CTO Gerrit Van Wingerden.
Markets
Feb 17, 2019 - 10 min, 45 sec read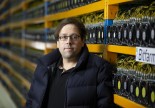 Bitfarms: An Insider-Look at One of the Hottest Bitcoin Mining Firms in North America
Today, we interview the co-founder of a leading Bitcoin mining operation in Quebec, Canada - a hotspot for Bitcoin mining in North America.
Bitcoin
Feb 06, 2019 - 9 min, 0 sec read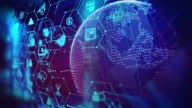 Blockchain 2019: Nascent Technologies Set To Explode In 2019
We examine some of the most exciting nascent technologies in the blockchain industry, and how they will shape blockchain in 2019.