Writer

Chris is an avid Crypto-Geek and freelance writer. When he is not working tirelessly behind the screen of his over-sized laptop, he can be found cursing its very existence, as he lugs it over high mountain passes or through diverse cultural landscapes. He has high hopes for Blockchain technology and aims to trade in his future Lambo for an endless string of affordable bus tickets around the globe. Chris is a resident of Canada.
READ FULL BIO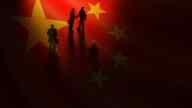 Despite Harsher Regulations Crypto-Traders Are Able to Slip By Chinese Authorities
Despite heavy-handed regulations imposed in China, cryptocurreny traders are still managing to slip past state regulators.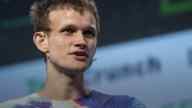 Vitalik Buterin Agrees That ETH Value Will Fall to Zero If Ethereum Doesn't Evolve
Jeremy Rubin has published a thought-provoking piece on why ETH will eventually be worth nothing, and Vitalik Buterin agrees.
Ethereum
Sep 05, 2018 - 3 min, 2 sec read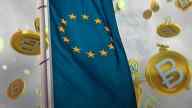 EU Regulators Will Re-Examine Crypto Regulations on September 7
EU Finance Ministers are planning to re-examine the rules currently governing the crypto industry in the hopes of curbing illicit activity.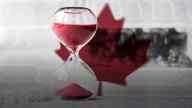 The Canadian Government Has Delayed Enacting New Crypto Regulations Until Late 2019
Canada has delayed enacting new crypto-regulations by over a year, leaving many crypto businesses without defined guidance from regulators.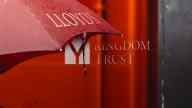 Crypto Custody Service Kingdom Trust Is Now Insured By Lloyd's Of London
Good news for institutional investors looking to break into crypto markets - Kingdom Trust is now providing world class insurance services
Industry
Aug 29, 2018 - 1 min, 52 sec read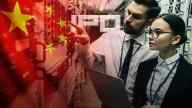 Three Of The Largest Bitcoin Mining Chip Manufactures Plan to Raise Billions Via IPOs
Today, bitcoin mining is big money, but will the previous success of the world's largest chip manufactures really translate to a bright future?
Markets
Aug 28, 2018 - 1 min, 36 sec read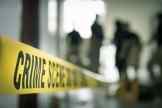 Crypto Fraudster CabbageTech Slapped with Over $1 Million in Fines In CFTC Case
The CFTC has won a court order against Patrick K McDonnell and his crypto trading firm CabbageTech, also known as Coin Drop Markets.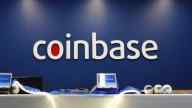 Coinbase Introduces New Guiding Principles To Help Foster Institutional Investment
Coinbase, one of the world's largest crypto exchanges, is gearing up to cater to institutional investors looking to invest in the crypto market.
Markets
Aug 23, 2018 - 1 min, 56 sec read