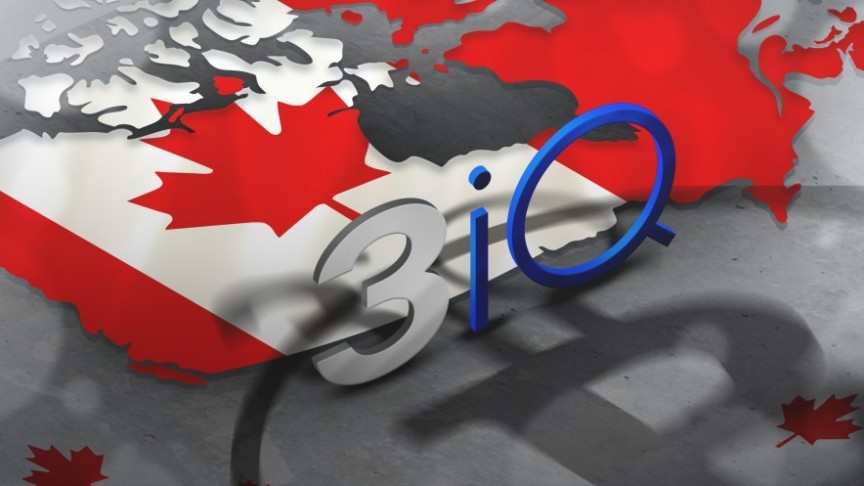 Canadian Firm 3iQ Has Brought Bitcoin Exposure To The TSX
May 17, 2020, 8:34PM

by
Chris Madill
Canadian investment firm 3iQ has listed an exchange-traded fund tied to the value of Bitcoin on the TSX, giving investors a unique opportunity
CaIn big news for Canadian stock market investors, investment management fund 3iQ has begun trading shares of their new exchange-traded Bitcoin asset, "The Bitcoin Fund", on the Toronto Stock Exchange (TSX). As of April 9th, 2020, Canadian investors now have a legitimate exchange-traded product (ETP) to gain exposure to the speculative value of Bitcoin, without having to purchase and store the volatile digital asset directly.
The Bitcoin Fund (TSX: QBTC.U) tracks the BTC price using a realtime index feed developed in part by ETF / Mutual Fund behemoth VanEck. The fund is a sophisticated financial asset, comparable to the more traditional ETPs that track commodities such as gold, oil, and other precious metals currently underpinning VanEck's large portfolio of products. 3iQ has spent over three years working alongside the Ontario Securities Commission in an effort to develop a product that could help bring BTC exposure to the TSX in a manner robust enough to comply with stringent regulations. The successful listing of the Bitcoin Fund marks a watershed moment for BTC investment in Canada.
Opening Doors to New Institutional and Traditional Investors
While the majority of BTC investors are still "direct-investors" in Canada, the advent of the Bitcoin Fund opens the door to a new world of institutional and traditional investors. By creating an ETP such as the Bitcoin Fund, 3iQ and VanEck have lent an unparalleled level of credibility to Bitcoin investment in Canada, inspiring investors to view the Bitcoin asset as a worthy consideration for diversified stock portfolios. In a recent interview with CoinTelegraph, venture-capitalist and cryptocurrency-mogul Cameron Winklevoss had this to say:
Now, any investor can get exposure to Bitcoin on the Toronto Stock Exchange in the same way they can buy an ETF to get exposure to oil, gold, or a basket of tech stocks. While exciting, it's not unexpected; this mirrors the growing appetite that institutional and retail investors alike are demonstrating for incorporating crypto assets into their larger portfolios. - Cameron Winklevoss, President of Gemini Cryptocurrency Exchange
Shares of QBTC.U have performed well since their arrival on the TSX, gaining almost 20% in less than a month on the market. The stock has benefited from a combination of hype and exposure, building momentum through exposure on US trading platforms Fidelity and IBKR in addition to the TSX. Of course, Bitcoin's strong performance in recent months is the primary driver of the fund's success. It is clear the Bitcoin Fund is off to a strong start, and as it stands, demand for this type of ETP has been well-received by market-investors in Canada and the US.
Bitcoin Investment Surges in Canada
Bitcoin investment opportunities are rapidly growing in Canada, with the Bitcoin Fund being the latest in a trend of offerings for traditionally-minded investors looking to gain exposure in crypto-markets. Mining company HUT 8 went public on the TSX in 2019, and since, the company reported a 66% increase in revenue for 2019. Bitfarms, another large BTC mining firm, is listed on the TSX Venture Exchange (BITF.V) and has been aggressively expanding its operations up until the Covid19 Pandemic, which has forced the company to lay-off a large segment of its workforce.
It has been demonstrated that adding 1-3% of bitcoin to a traditional portfolio enhances returns over the last 5-8 years. That's the best reason [to invest In Bitcoin related stocks). It's an alternative asset class that isn't correlated to the stock market or real estate. If bitcoin goes to $100,000, as a portfolio manager, you're not doing your job if you don't hold bitcoin. - Andrew Kiguel, CEO of HUT 8 Mining
While HUT 8's stock has suffered from the upcoming halving event for BTC, the trend is clear - there is a market for assets tied to BTC on global stock exchanges. Canada's securities regulators are leading the way when it comes to the inclusion of these types of assets, and investors are proving that regulators are on the right track. With financial markets and established commodities getting rocked by the Covid19 pandemic, BTC's volatility no longer seems all that extraordinary in the world of investing. For Canadians looking to gain exposure in cryptocurrency markets within their stock portfolios, there is no doubt that new opportunities will be popping up throughout 2020, offering Canadian investors a unique opportunity to diversify their portfolios in these uncertain times.
Disclaimer: information contained herein is provided without considering your personal circumstances, therefore should not be construed as financial advice, investment recommendation or an offer of, or solicitation for, any transactions in cryptocurrencies.