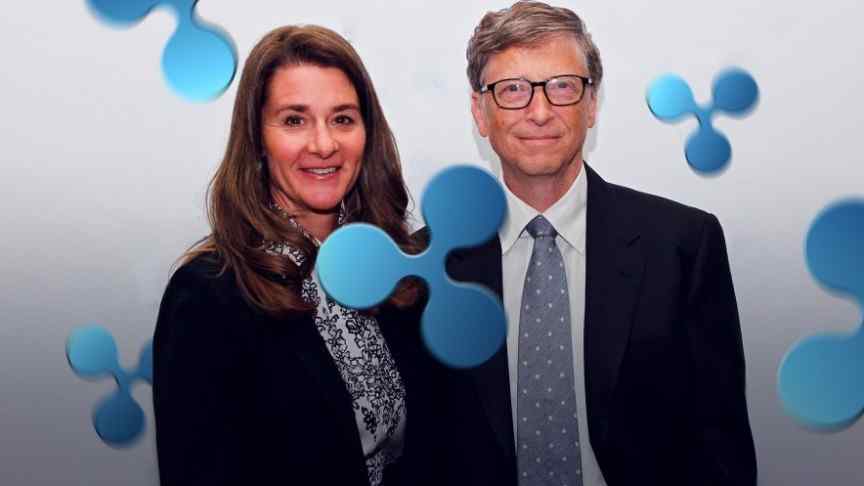 Bill and Melinda Gates Foundation Going Forward with Ripple for "Pro-Poor" Payments
Oct 18, 2018, 7:03PM
An official from the Bill and Melinda Gates Foundation announced that it will also bring in Coil to deliver donations to poorer nations.
After a string of positive headlines, Ripple continues its expansion toward mass market adoption. The Bill and Melinda Gates Foundation announced today that it would work with Ripple and ex-Ripple employee-led Coil to support donations in underdeveloped countries. In a further bit of exposure for the project, crypto-loan service Nexo has included the XRP token as an option to repay fiat loans of up to $2 million.
The Bill and Melinda Gates Foundation's Deputy Director Miller Abel announced via a Tweet that the collaboration would now include Coil,
We are partnering w/ @ripple and @coil to implement the #Interledger Protocol & explore ways #Mojaloop can support pro-poor payment systems. #githubuniverse

— Miller Abel (@MillerAbel_) October 17, 2018
The inclusion of Coil is another positive sign for Ripple, which has roped in a remarkable number of partners for its products in the past few months.
Facilitating Payments to the Poor
The Gates Foundation announced in October 2017 that it would use Ripple's cross-border payments system to send funds to the poorer nations of the world, with the intention of driving financial capital to countries where large populations lack basic financial services.
To that end, the foundation is collaborating with Ripple and many others on the creation of Mojaloop, an interoperable payments platform that governmental authorities, financial institutions, and network operators could use to deliver donations to those who most need it.
Ripple's former Chief Technology Officer Stefan Thomas said at the time,
Enabling the poor to make payments to anyone, anywhere, using a mobile wallet has implications beyond increased access to their domestic economies. It has the potential to bring millions into the fold of the global digital economy. We are honored to have been a part of this project.
Nexo Says Ripple Can Now Be Used as Collateral for Fiat Loans
In other news, the XRP token is now also a viable option to repay crypto-backed tokens on lending platform Nexo. This makes Nexo the only lending platform on which XRP can be used as collateral. Rates on the loan are at 8%.
XRP-backed loans are now available on the Nexo platform, making us the first and only crypto lender to onboard #XRP as collateral.
Get instant access to cash while keeping the upside potential of your XRP! #HODL #Ripple pic.twitter.com/YmYWSvW5Ov

— Nexo (@NexoFinance) October 17, 2018
Nexo calls itself the world's first instant crypto-backed loan service, backed by well-known lender Credissimo, which has been in operation for over 10 years. The service has served over $1 billion in crypto-backed loans and strictly follows EU financial regulations.
Disclaimer: information contained herein is provided without considering your personal circumstances, therefore should not be construed as financial advice, investment recommendation or an offer of, or solicitation for, any transactions in cryptocurrencies.