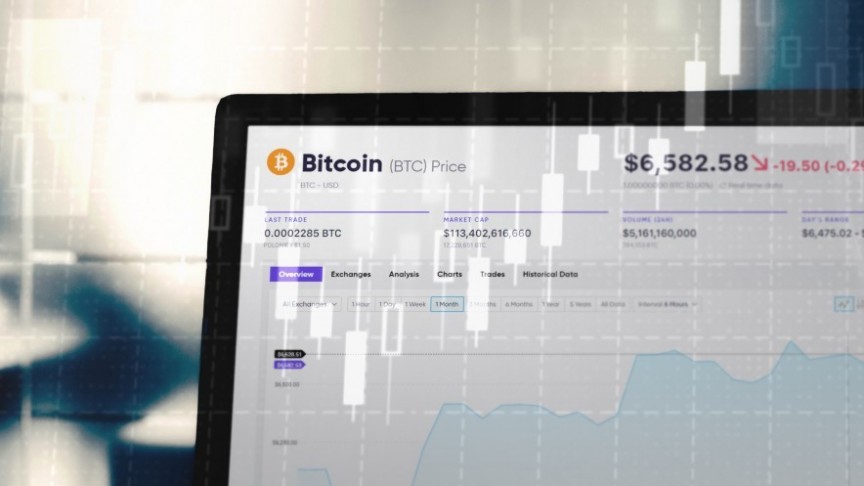 Bitcoin Facing an Important Week, LTC, DASH & Monero Look Weak: Aug. 6
Aug 6, 2018, 9:12AM

by
Kevin George
Bitcoin is facing an important week ahead after failing to rally over the weekend and setting up a bearish formation on the weekly chart.
BTC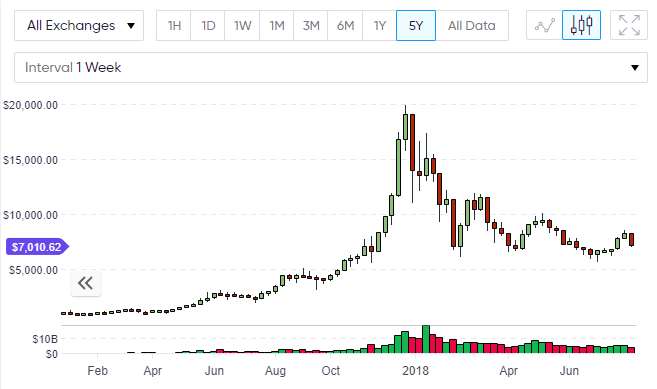 Bitcoin is facing an important week ahead after failing to rally over the weekend and setting up a bearish formation on the weekly chart. Last week's pause in Bitcoin was largely down to profit-taking on the realization that an Exchange Traded Fund (ETF) or regulation was not imminent. The G20 group of nations has pushed back their own decision on the matter out to October and it's possible the market could drift lower until we see a catalyst. Bitcoin's monthly close was positive but we are now trading near that $7,000 support level again so this is a key week for Bitcoin. We would need to get back to the $8,000 mark this week to spur a further rally in BTC and any weakness will spread to the larger market.
LTC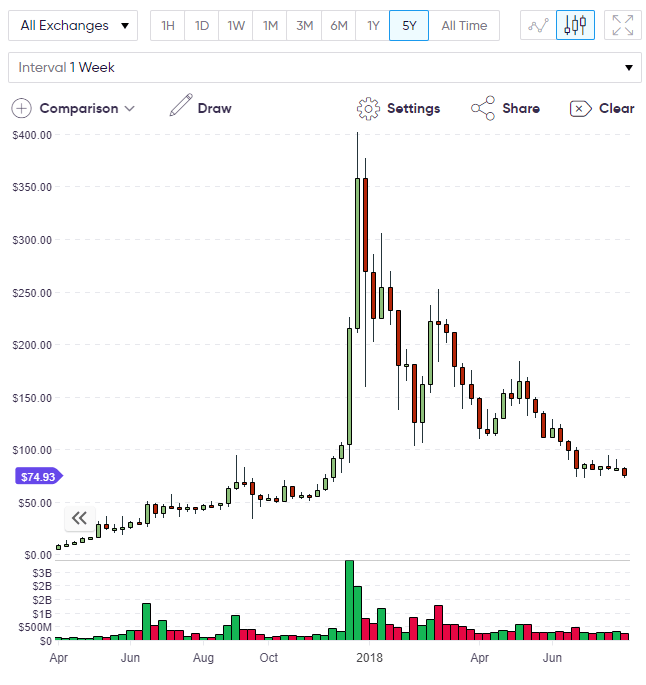 Litecoin is an example of a weak price setup after we saw a heavy close into the previous lows of July last week. If we do see further weakness in Bitcoin over the next few weeks then it's likely that LTC will also suffer and the support levels near $50.00 would be the next target. Litecoin has seen some interesting developments, such as the purchase of a German bank. However, we are probably not close to seeing the fruits of that investment in the near future and the lack of positive news flow could see us dip lower again.
DASH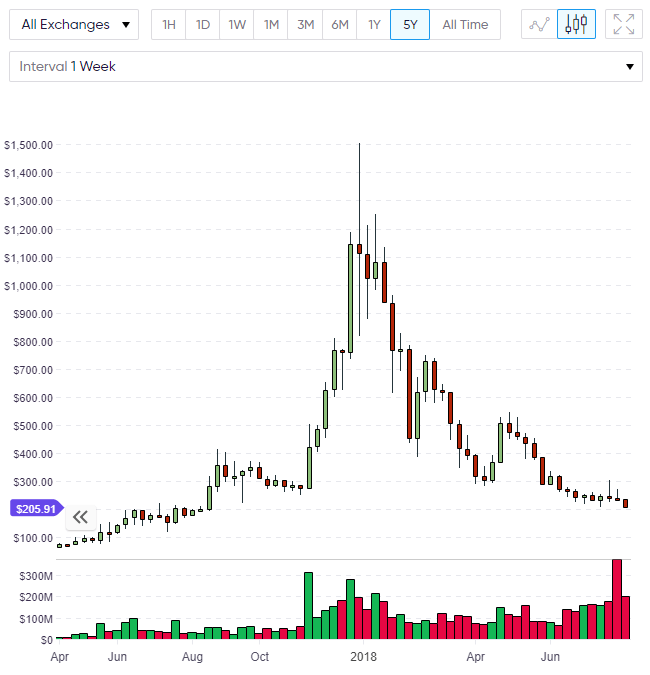 The price of DASH looks similar to Litecoin last week with a failure to hold onto recent gains and push lower last week. We can see an increase in selling volume in the last weeks and DASH may look for lows underneath the $200 level. I noted previously that the investment giant, Fidelity, had taken a stake in Neptune Dash, so we can look out for developments around this news in the future. Until we see anything there, DASH is likely to be pulled lower by general market weakness until the regulation picture becomes clearer.
XMR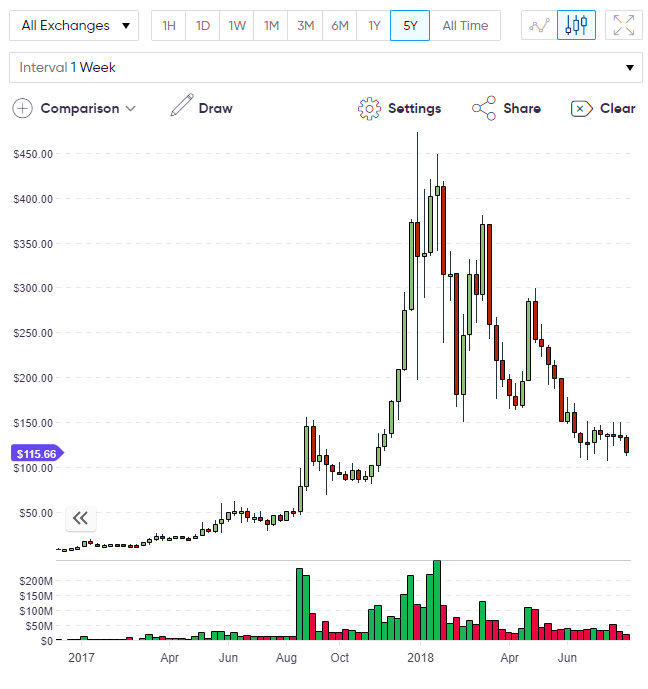 In the price of Monero we see a familiar picture on the weekly chart with Monero failing to hold onto gains near the $150 level and pushing into the June lows last week. As we are trading slightly higher than $100 that would be the first destination for further lows and it's possible that could be a support level just below. The volume picture in Monero also shows weakness in recent weeks.
Monero has come under attack in recent days after a bug was discovered in the system that allowed hacking and stealth mining of coins through a user's computer system, with over 200,00 routers targeted in the latest attack. This obviously isn't good publicity for Monero and the overall coin market. The cryptocurrency exchange, Livecoin, suffered a loss of $1.8 million from the hacking and this is in a coin that is supposed to represent privacy and security. These developments highlight the need for greater security tools and protection going forward. The news could possibly dent the demand for Monero and lead to the test of lower levels that I have mentioned.
Disclaimer: information contained herein is provided without considering your personal circumstances, therefore should not be construed as financial advice, investment recommendation or an offer of, or solicitation for, any transactions in cryptocurrencies.