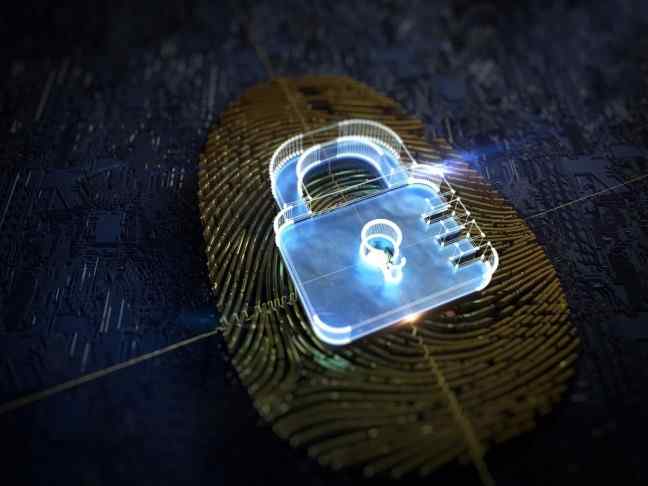 Blockchain Technology Could Give Us Back Our Digital Identities - And That's Just The Beginning
Feb 21, 2018, 3:56PM

by
Chris Madill
Tech-Giant, Microsoft, along with governments, NGO's, and private companies worldwide, are developing Blockchain based technologies that could not only give internet users back their digital identities, but provide legal ID to the 1.1 billion people on Earth who lack access to basic identification.
In today's Internet, our digital identities are valuable. Search engines, social media platforms, and even smartphones gather our personal information in exchange for the free use of their services. This information is then parcelled out and sold to the highest bidder, without users having control over who sees the information, or how it is used. Microsoft, and the ID2020 Alliance, are looking to change this current model, and return control of digital identities to individual users.
In a February 12 statement, Ankur Patel, Principal Program Manager at Microsoft's Identity Division, detailed an outline of Microsoft's vision for the future of digital identification, and their hopes of creating "a new model for digital identity, one that enhances individual privacy and security across the physical and digital world". This project will empower individuals to actively restrict access to certain parts of their digital footprints, and ensure that only those represented by the digital identities can decide how their information is used.
In the statement, Patel touches upon how Blockchain technologies, such as Bitcoin, Ethereum and Litecoin "provide a solid foundation" for the implementation of a user-controlled, private and "self-sovereign" digital identification system that is easy to use. Patel notes, "While some blockchain communities have increased on-chain transaction capacity (e.g. blocksize increases), this approach generally degrades the decentralized state of the network". To solve this problem, Microsoft will be developing "layer-2" protocols to run on top of these public blockchains to achieve a global-scale digital identification system - a scalability-solution not unlike the "Lightning Network" protocol being tested on the Bitcoin Blockchain. Microsoft will initially test the decentralized technology via their Microsoft Authenticator app in the coming months.
The sentiment comes as part of a larger project, undertaken by the ID2020 Alliance: a global partnership of governments, NGO's, and private companies aiming to provide identification to the "invisible" population of the planet. Microsoft is a key component of the Alliance's ambitious vision, spearheading technological development and donating $1 million USD to the project.
By giving invisible individuals access to legal ID, ID2020 hopes everyone on Earth will someday be able access to healthcare, open bank accounts, vote, enroll for education and avoid the perils of human trafficking. Ultimately, ID2020 aims to create universal digital identities for every individual on the planet, greatly reducing global poverty and eliminating the likelihood of individuals being allowed to slip through the cracks of the global community.
Disclaimer: information contained herein is provided without considering your personal circumstances, therefore should not be construed as financial advice, investment recommendation or an offer of, or solicitation for, any transactions in cryptocurrencies.