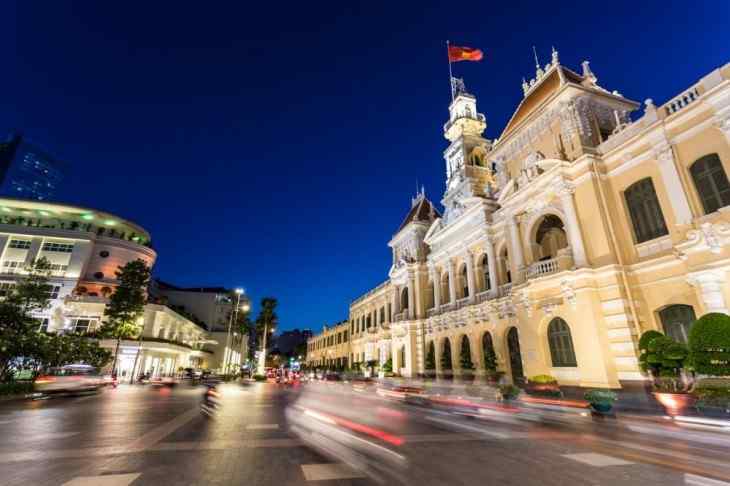 Can Vietnam Become a Blockchain Hub?
Mar 29, 2018, 10:37PM
Infinity Blockchain Labs is the latest initiative in Vietnam aimed at helping the country become a hub for innovation in Blockchain technologies by assisting startups.
Local proponents of Blockchain technology claim Vietnam could become an innovation Hub. Leaders at Infinity Blockchain Labs, a Blockchain think tank, want to encourage and assist startups in a bid to make Vietnam a leader in the nascent industry, transforming Vietnam's economy in the process.

As more and more emerging markets look to Blockchain as an alternative way to attract investment capital, Vietnam seems poised to lead the charge. The South-East-Asian country has seen significant economic growth in recent years. New technology adoption has been steadily increasing, with 40% of the population expected to own a smartphone by 2021. And yet, only 31% of Vietnamese adults hold bank accounts.
Nicole Nguyen, Head of corporate marketing at Infinity Blockchain Labs, sees this as a great opportunity for Blockchain innovation. "This presents excellent opportunities for Vietnamese startups to bootstrap their ideas and grow their user base, specifically by tapping into our massive underbanked population," she says. Nguyen's claim is supported by the fact that more than 2,000 enthusiasts attended the Blockchain Week conference hosted this March by Infinity Blockchain Labs in Vietnam's capital, Ho Chi Minh City.

Founded in 2015, Infinity Blockchain Labs is a Blockchain-based, R&D company that establishes regulation-compliant collaborations between Blockchain startups and established businesses. The team consists of more than 150 Blockchain experts. IBL is also the creator of the Infinito Wallet. A key milestone in IBL's roadmap is a collaboration with the Vietnam Banks Association (VNBA), in which they explored how Blockchain solutions can be implemented in the banking sector. IBL's stated goal is, "to stand on the frontier of the largest innovation in human history," and to contribute to the "literal evolution of the world."
Unfortunately, the government of Vietnam has failed to act on Vietnam's potential and promote a hospitible environment. At present, Vietnam has no regulatory framework for Blockchain technology and the Central bank doesn't recognize cryptocurrencies as a legal form of payment. This has led to complications for IBL in their development of Blockchain DApps, but Nguyen remains optimistic. "I believe this is just the start for Vietnam to identify and realize Blockchain potentials." Nguyen believes that embracing Blockchain underlying technology could turn Vietnam into a key player in the global Blockchain map, which could have a significant impact on the country's economic development.
Disclaimer: information contained herein is provided without considering your personal circumstances, therefore should not be construed as financial advice, investment recommendation or an offer of, or solicitation for, any transactions in cryptocurrencies.