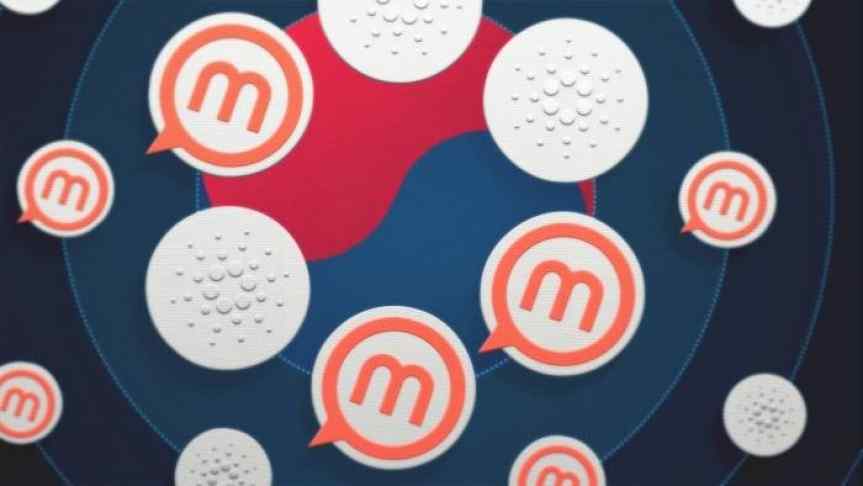 Cardano Will Be Accepted on South Korean Payment Platform Metaps Plus
May 10, 2018, 12:00PM
Japanese blockchain incubator Emurgo has announced that Cardano will feature as a payment option on Korean platform Metaps Plus.
The Cardano (ADA) blockchain project has received a boost by securing a partnership with one of Asia's leading mobile payment platforms, Metaps Plus. News of the deal was announced recently by Japanese startup Emurgo, which will play a key role in integrating Cardano as a payment option on Metaps. The South Korean company has been hailed as, "the first Asian cryptocurrency integration into [a] mobile payment platform."
The announcement follows Cardano's announcement that it will work with the Ethiopian government to brings blockchain technology into the nation's agri-tech industry. Both developments are likely to have a major impact on Cardano's growth.
Emurgo CEO, Ken Kodama, whose company already has close ties with Cardano, celebrated the new payment possibilities for the South Korean market:
"[This] partnership with Metaps plus will allow ADA to expand more rapidly and be recognized eventually as a new way for payment settlement in the Korean market."
With this partnership, Metaps Plus, headquartered in Seoul, will benefit by positioning itself as an early player in mobile cryptocurrency payments. Payment platforms are plentiful in the Asian region and major projects like OmiseGO are highly focused on offering cryptocurrency solutions to providers. Cardano will now be a viable option for a fintech service that sees over $10 million in transactions annually and is compatible with over 30,000 offline stores.
Hailing the collaboration, Metaps Plus CEO Kim Seungyeon said,
"I am very excited to partner with Emurgo integrating ADA coin into Korea's [sic] one of the biggest mobile payment platforms. We are simply focused on delivering incremental sales and value to our offline and platform partners along with ADA coin owners."
This is not Metaps Plus's first association with blockchain technology. In October of 2017, NEM announced that Metaps Plus would utilize NEM's technology for the payment platform's infrastructure.
Asia an Extremely Lucrative Market
Despite not having a working product available for use, the crypto community has shown much interest in Cardano. The project has one of the highest market caps and is particularly popular in Asia. It is also available on Asian exchanges, so the news of this integration will undoubtedly encourage Asian investors.
However, given how finicky the cryptocurrency market can be, and with several wallet and payment providers active in South Korea, the optimistic outlook should be tempered with scrutiny. Other projects are no doubt working to design competitive solutions.
Cardano's ADA token is expected to be available on Metaps Plus in Q3 of 2018.
Disclaimer: information contained herein is provided without considering your personal circumstances, therefore should not be construed as financial advice, investment recommendation or an offer of, or solicitation for, any transactions in cryptocurrencies.