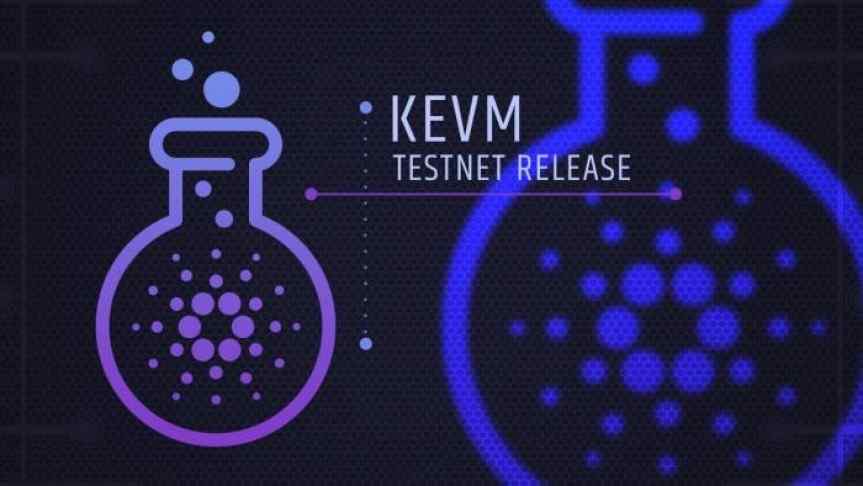 Cardano's KEVM Smart Contract Testnet Spurs Positive Market Change
May 30, 2018, 10:22AM
The release of Cardano's new KEVM smart contract testnet prompted a positive market response, countering last week's freefall with 7.5% increase
Cardano's first ever smart contracts testnet debuted on Tuesday after considerable anticipation. The KEVM is "a correct by construction version of the Ethereum Virtual Machine (EVM) specified in the K framework." KEVM has the potential to be a launching pad for third-generation blockchains. Continued development of blockchain technology not only calls for innovation but an avenue for partnership with established units like the EVM.
The new KEVM testnet will provide new security and efficiency for companies pursuing integration and testing faculties. Applications designed for the EVM may be executed on the KEVM, which simultaneously combines the smart contract details provided by a client with the K framework to affirm various aspects written into the variable codes.
Cardano will release another testnet later this summer. IELE. The new virtual machine project will be released publicly in July. The register-based virtual machine functions as an "interpreter that is bound to the formal semantics of the language by construction." Developers have the freedom to write their smart contracts with increased range, providing improved security and efficiency.
News of the release has created remarkable optimism within the market. A stellar 7.5% price increase over the past twenty-four hours curbed an extensive drop from last week.
Over the course of the past seven days, the Cardano price has dropped from $0.24 all the way to $0.18 and is now slowly making its way back to $0.2.
The release of the KEVM testnet and the impending IELE release provide a number of positive avenues moving forward. KEVM will provide a more tangible utility for developers focusing the EVM. IELE will lay the groundwork for a more versatile platform upon release. Lastly, the overall project provided further insight and improvements to the Cardano blockchain itself. Moving forward, Cardano should rest on a bubble which will inflate until the testnets yield telling results.
Disclaimer: information contained herein is provided without considering your personal circumstances, therefore should not be construed as financial advice, investment recommendation or an offer of, or solicitation for, any transactions in cryptocurrencies.