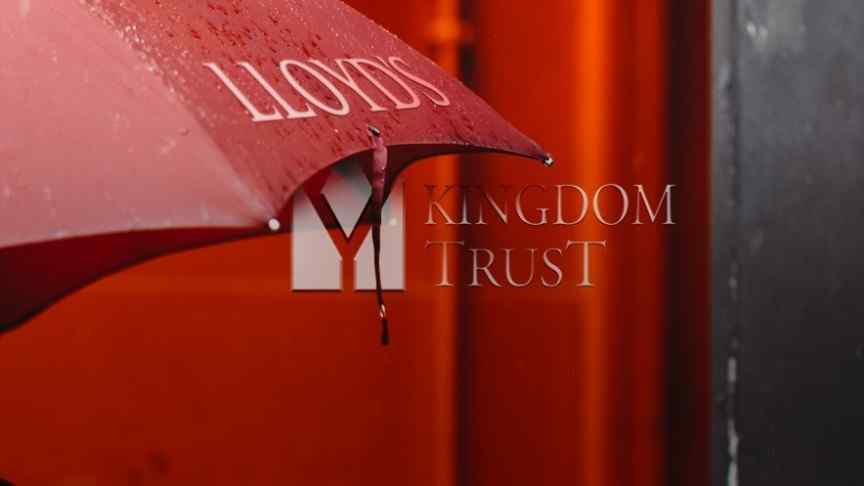 Crypto Custody Service Kingdom Trust Is Now Insured By Lloyd's Of London
Aug 29, 2018, 9:55AM

by
Chris Madill
Good news for institutional investors looking to break into crypto markets - Kingdom Trust is now providing world class insurance services
On August 28, Kingdom Trust, a cryptocurrency custody service, announced Lloyd's of London will insure the firm's ~$12 billion worth of assets. In the world of institutional finance, Lloyd's is one of the most respected and trusted providers of insurance, and this new partnership marks the beginning of a new level of legitimacy for institutional investors looking to enter the crypto market.
Kingdom Trust has been seeking a high-caliber insurer since its inception in 2010, but according to CEO Matt Jennings, the company has pursued coverage much more aggressively during 2018. According to a recent press release, Jennings sees this new partnership as a necessary step toward engaging new clients and meeting the demands of institutional finance,
Qualified custody by a regulated, insured financial institution is a top priority and critical hurdle for institutions to invest in the digital asset markets. By adding another trusted specialist like Lloyd's to our platform, we're ensuring that current and future clients will have access to a highly-secure, complete safekeeping solution tailored to meet the challenges of institutional finance. / Matt Jennings, CEO of Kingdom Trust
With offices based in Kentucky, Kingdom Trust operates within the US under a trust charter from the State of South Dakota. As explained by Kingdom Trust, this distinction sets them apart from other firms in the crypto space who claim to offer custody services, but are in fact not regulated by the US government,
Unlike other firms in the marketplace touting they provide "custody" or "institutional custody" but are not qualified custodians or regulated financial institutions, Kingdom Trust meets the qualifications required by regulators of institutions and asset managers." / Kingdom Trust Press Release
This new partnership between Lloyd's and Kingdom Trust reflects a growing trend within the US crypto market as service providers begin to cater to institutional investors. Through 'Coinbase Custody' and in partnership with Electronic Transaction Clearing (a US registered broker), Coinbase is also developing institutional level security it's users. This type of bridging between crypto and legitimate institutional finance is growing as regulations in the US begin to take shape, helping to define the boundaries in which the crypto markets of tomorrow can operate.
Disclaimer: information contained herein is provided without considering your personal circumstances, therefore should not be construed as financial advice, investment recommendation or an offer of, or solicitation for, any transactions in cryptocurrencies.