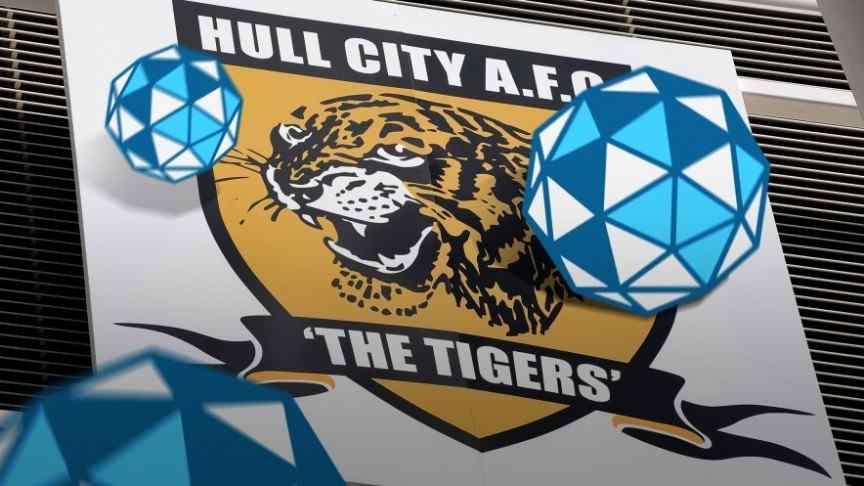 Cryptocurrency Firm Launches £45M Bid To Take Over Hull City Football Club
Oct 9, 2018, 3:46PM
Decentralized blockchain-based sports investment platform SportyCo has launched a bid to buy English Championship league team Hull City FC.
SportyCo's Hull City Bid
A Yorkshire-based English Football League club has received a takeover bid by a consortium of investors and the blockchain crowdfunding platform, SportyCo. Hull City FC, currently owned by Egyptian-British businessman Assem Allam, has received two concrete offers - one of which is led by former Hull City chairman Paul Duffen on behalf of a Saudi consortium. The other is a £45m bid by the Hull City Supporters Trust (HCST) led by SportyCo, a blockchain-based crowdfunding platform that allows fans to invest in sports institutions. SportyCo has informed Allam through a letter of intent.
SportyCo issued a statement that said,
The deal structure will see a consortium of UK/US investors and Hull City AFC fans working together to ensure the club's future success, by including fans into the ownership structure of the club.
Geoff Bielby, chairman of the Supporters Trust, said,
We are 100 percent sure that this new and unique approach of combining institutional investors and the fan base will enable us both to achieve our goals, a successful and stable Hull City AFC that will be a joy to watch play.
Pushback Against Foreign Investment
Hull City FC has been looking for buyers since 2014, ever since the club's rebranding to 'Hull Tigers', which infuriated supporters, was rejected by the English Football Association. The past decade has seen a huge influx of money into the league, which has brought with it an increase in foreign investment into club ownership. These foreign investors, many of whom are American and Chinese, have been described by critics as profit-driven, with no connection to the club and community. Critics see the increase in delocalized ownership as taking money away from the clubs, alienating the local support, reducing fan representation on the executive boards, and, at worst, running the clubs into the ground.
SportyCo's Blockchain Solution
Supporters of various different clubs have organized to find ways to bring the fans back into the operation of the local teams. To this end, SportyCo has hit the nail on the head by creating a tokenized funding strategy that allows fans to have ownership in the club. SportyCo's partnership with HCST offers Hull City fans a chance to invest directly in their team. This funding model could represent the dawn of a new era in football club ownership in England and elsewhere.
Football Catches Crypto Fever
Cryptocurrency projects are starting to find many inroads into the professional football business. French giants Paris Saint-Germain and the Italian giants Juventus, who have massive global followings, recently secured deals with a crypto firm ChilliZ to launch cryptocurrencies (fan tokens) of their own. Spanish La Liga side Espanyol made SportyCo their shirt sponsor. SportyCo even helped Brazil second-tier outfit Avai raise £15m through crowdfunding, and have two Brazilian legends - Ronaldinho and Roberto Carlos - as ambassadors.
Earlier this year, a semi-professional team in Gibraltar became the first in the world to pay players in cryptocurrency. Turkish amateur football club Harunustaspor funded the first ever player transfer solely by paying in Bitcoin. Lots of other top-tier clubs have signed sponsorship deals with crypto-based businesses.
Disclaimer: information contained herein is provided without considering your personal circumstances, therefore should not be construed as financial advice, investment recommendation or an offer of, or solicitation for, any transactions in cryptocurrencies.