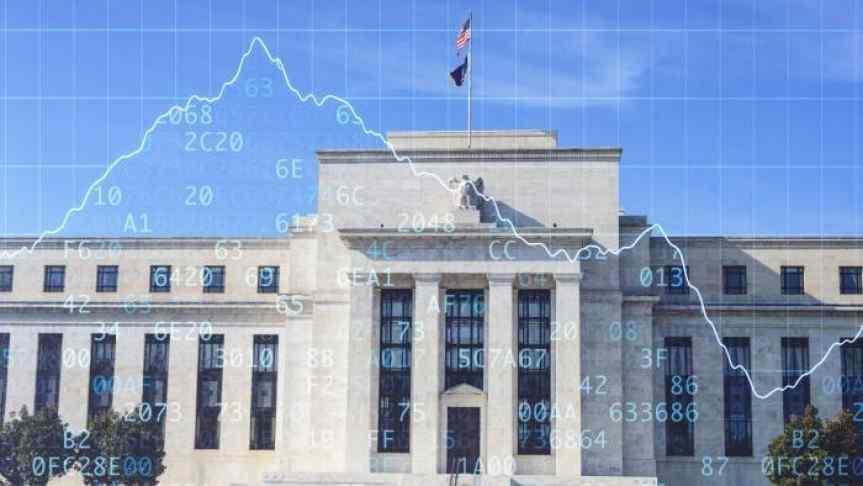 Era of Low Interest Rates Over as Fed Hikes Interest Rates by 25 Basis Points
Jun 14, 2018, 10:01PM
Citing a strengthening economy and high employment, the US Fed hiked rates for the second time in 2018 and projected two more hikes to come.
The United States Federal Reserve hiked short-term interest rates by 25 basis points or a quarter percentage. The decision was made on June 13, 2018, after the FOMC Monetary Policy Committee meeting. After the rate hike, the target range for the rate has moved up from 1.75 percent to 2 percent.
Jerome Powell, who took over the leadership of the Federal Reserve from Janet Yellen in February 2018, has followed her strategy of hiking interest rates. Rates across America and developed economies have been at abysmally low levels since the economic crisis of 2008. Janet Yellen had signaled that the era of low interest rates is over. The Federal Reserve cited strong economic activity and low unemployment levels as the major reason for the rate hike.
The Committee said,
We expect that further gradual increases in the target range for the federal funds rate will be consistent with sustained expansion of economic activity, strong labor market conditions, and inflation near the Committee's symmetric 2 percent objective over the medium term.
The Fed is Bullish on the Economy
The Fed had hiked interest rates for the first time this year in March 2018 and has bullish views on the economy. Under former Fed Chair Janet Yellen, the rate had been raised five times between December 2015 to February 2018. It had been forced to keep interest rates at near zero levels after the Lehman Brothers collapsed and triggered the financial crisis. To revive the economy, it kept giving more credit to companies and individuals. However, the Fed now believes that the economy has surged back with unemployment levels at a record low since the crisis.
Wall Street reacted negatively to the rate hike as stocks tumbled. The effect of the rate hike was felt more in Asian and emerging economies that have high exposure to loans linked with the Fed target rate. Government bonds rallied with their yields going up significantly. During the era of near-zero interest rates, the stock market proved to be the biggest winner as investors ditched government bonds and securities for shares. However, as interest rates return to normal levels, it remains to be seen whether or not some of that capital moves back to government bonds.
Disclaimer: information contained herein is provided without considering your personal circumstances, therefore should not be construed as financial advice, investment recommendation or an offer of, or solicitation for, any transactions in cryptocurrencies.