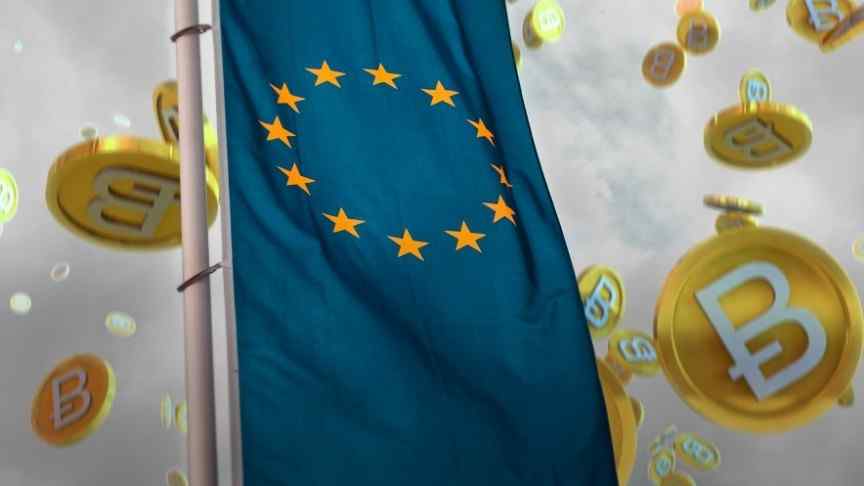 EU Regulators Will Re-Examine Crypto Regulations on September 7
Aug 31, 2018, 8:10AM

by
Chris Madill
EU Finance Ministers are planning to re-examine the rules currently governing the crypto industry in the hopes of curbing illicit activity.
Finance Ministers representing 28 member states of the European Union (EU) will be meeting on September 7 in Vienna to discuss the regulation of cryptocurrencies. Slated for discussion are issues including the abuse of cryptocurrencies (money laundering, financing of terrorism and tax evasion), the lack of transparency in the crypto industry and the potential benefits of Initial Coin Offerings (ICOs).
According to Bloomberg, who reportedly viewed an undated document detailing the upcoming meeting, EU regulators plan to discuss the need to tighten regulations around the crypto industry in an attempt to curb the untaxed, unrecorded and non-transparent transactions currently plaguing crypto markets. However, EU regulators are not entirely negative in their observations of the nascent crypto industry; as indicated by the undated document, EU regulators are also interested in pursuing the potential benefits of cryptocurrency technology through their discussions in September,
Regulators in Europe are also keen on harnessing the new technologies unleashed by digital currencies, according to the undated document. Initial coin offerings "have established an effective and efficient way to raise capital," it said, adding that this development could also help integrate capital markets in the bloc. / Alexander Weber and Boris Groendahl, Bloomberg
The EU has been thorough in their analysis of the growing crypto industry throughout 2018. In April, EU parliament members voted in favor of tightening crypto regulations as part of a know-your-customer agenda to help curb money laundering in the EU. In early July, the EU parliament assessed the risks posed by virtual currencies to central banks and weaker fiat currencies, concluding there was little risk at this time. The following week, the EU commission approved a project proposed by blockchain-leader "IOTA" called +CityxChange (positive city exchange) as part of its Smart Cities and Communities program, granting the IOTA foundation over $23 million in financial aid to support the project.
With these new reports of the EU's intention to bring crypto regulations to the forefront of their Finance Ministers' agendas, we can see the Union is pursuing crypto and blockchain industries on all fronts. As 2018 rolls into the next quarter, the potential for new guidelines and tightened regulations in the EU will likely push crypto-businesses to new levels of compliance, legitimacy and maturity, lending the industry an unprecedented opportunity to realize its potential.
Disclaimer: information contained herein is provided without considering your personal circumstances, therefore should not be construed as financial advice, investment recommendation or an offer of, or solicitation for, any transactions in cryptocurrencies.