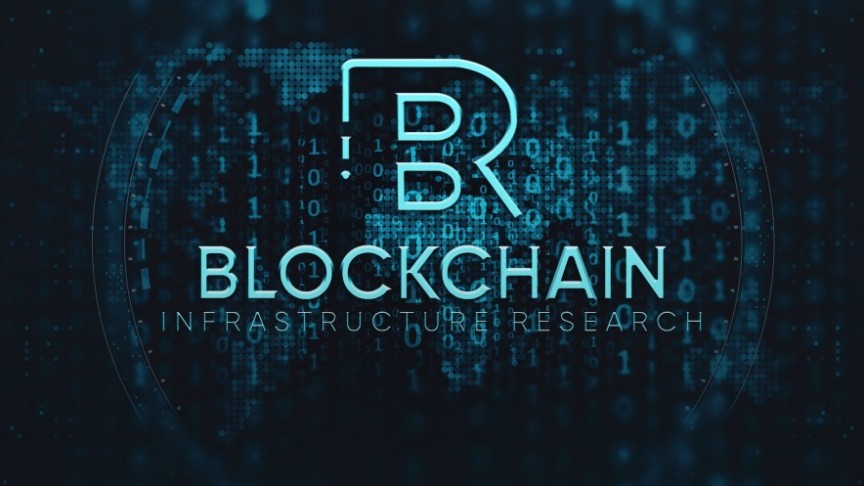 Exclusive Interview With BIR: A Deep Dive Into Canada's Red Hot Blockchain Industry
Apr 7, 2019, 6:14PM

by
Chris Madill
Join us as we dive deep inside Canada's blockchain industry with the insightful team at Blockchain Infrastructure Research (BIR).
Canada is rapidly becoming a global hub for blockchain innovation and cryptocurrency mining. Thanks to an established financial services industry, pragmatic governments, an abundance of clean energy, a favorable climate, and a collection of innovative startups, the country offers the perfect setting for aspiring blockchain technology startups to grow and develop. Because of this favorable environment, Canada's blockchain leaders are now becoming global authorities within the industry.
Blockchain Infrastructure Research (BIR) is one of these leading Canadian blockchain companies, and their level of expertise is undeniable. BIR is a small independent research company that specializes in crypto mining infrastructure, and in early March, the company organized a summit that brought together the best Canada has to offer in the world of crypto mining and blockchain. Hosted in beautiful Vancouver, British Columbia, the MPWR Summit 2019 was a great success. Some of our readers may have seen coverage of the event featuring Amy Castor's presentation on her ongoing investigation into the Quadriga CX scandal, and while Amy's insights and investigative work are truly admirable, the MPWR Summit hosted many insightful talks featuring a highly-focused view of crypto mining and blockchain in Canada and beyond. Perhaps the most endearing part of the event was the lack of market-focused hype — a big deal in the world of blockchain and cryptocurrency. Instead, the event offered attendees a clear and concise dialogue from a panel of seasoned professionals.
We reached out to BIR to find out more about the MPWR Summit, and to learn what this ambitious company does when it is not cutting through the hype to broaden the discussion on all things blockchain. In the following interview, the BIR team also offers insights into the future of the blockchain industry and the use of green energy in crypto mining, providing our readers with a deep look into the biggest issues facing the blockchain industry today.
An Exclusive Interview with the BIR Executive Team
Could you explain what Blockchain Infrastructure Research (BIR) does, and what goals the company holds as their core ethos?
We are a boutique independent research company based on the Sunshine Coast of British Columbia. We currently specialize in understanding the hard and soft infrastructure associated with cryptocurrencies, inclusive of the markets and regulatory frames that crypto interacts with.
We strive to contribute to the industry in a critical and thoughtful way. We prioritize education over advocacy. Some of the topics we work on include facilities location and design, energy management, hardware and software analyses, supply and value chain reviews, regulatory compliance, market trends, and operations security.
Our business has three streams.
(1) Conducting our own in house research with the support of own cryptocurrency mining facility,
(2) conducting custom client-based research and analyses, and
(3) participating in the broader crypto and blockchain communities through sponsoring, hosting and attending events around the world.
Our team has grown from 2 to 9 staff in the past year. Our expertise range from economics, electrical and civil engineering, programming, and analytics.
Our vision is to be the most trusted source of information on blockchain infrastructure in the world by providing high-quality, independent knowledge products.
Could you outline the concepts behind the recent MPWR 2019 Summit, and the goals which you aimed to achieve by hosting such an event?
We really wanted to create a safe space for critical dialogue and inter-sectoral dialogue. We covered a broad range of crypto mining topics at MPWR 2019 such as 'Green mining' (mining with renewable sources, making use of heat waste et cetera), operational decisions, energy consumption and mix, the regulatory landscape, and security concerns. As such, our attendees reflected a wide range of market participants; utility companies, researchers, developers, crypto miners, digital security and regulatory professionals, and digital asset providers.
The BIR team has been to many blockchain and crypto related conferences around the world and all were highly generalist; none had a targeted focus, thereby lacking in sophistication. We wanted MPWR to be something different — less about market hype, more focused on what the real issues and obstacles are for the industry, while giving our audience a chance to hear from the people who are working on innovative solutions to those problems.
It is my understanding the MPWR 2019 Summit held this month was the first time BIR has hosted such an event. Could you discuss why the blockchain and crypto mining sectors are important topics right now in 2019?
Blockchain is [a] relatively new technology with fascinating potential. We are seeing a wide range of companies around the globe, strategizing on how to adopt the technology into their business models. Crypto is the first and best use case of blockchain as a technology. MPWR was focused on discussing some of the challenging topics within crypto so that we collectively might gain a better understanding of the future of blockchain.
Crypto-mining is particularly interesting at the moment. Over the last year, profitability and even viability of operations has gone through a seriously volatile market. By understanding how crypto miners are making economic decisions, we gain insight into where the market may eventually go.
What were some of the most notable topics presented at the summit?
The summit was fairly North American centric, so it was great to see the Canadian and American participants shine and present to a global audience. Wes Fulford, CEO at Bitfarms Technologies from Quebec, gave an excellent presentation on the technical, social and capital aspects of crypto and crypto mining. Colin Sullivan also presented on the innovative work that is happening at Vancouver based company MintGreen with regards to heat recovery and application, highlighting one of their projects whereby they were able to redirect the excess heat produced by mining into the heating of a ski lodge. A panel of medium scale miners illuminated many similarities and some differences between how miners are making decisions, and what market forces are affecting how they conduct business around the world.
How was the event received, and will there be an MPWR Summit 2020?
The feedback has been fantastic. Post-event, the BIR team was flooded with interest from people wishing to participate in next year's event. A key piece of feedback that we heard over and over again from participants is how grateful they were for the amount of high-quality information they took away with them; our speakers really focused on topics, not company advertising. We have also received some requests to do similar events in other parts of the world. Without being able to confirm when or where MPWR 2020 will take place, our team would say it's looking like there would certainly be value in putting on another MPWR Summit in the near future, whether it focus on mining again or some other aspect of blockchain technology will be something we discuss over the next little while.
It sounds like the event really showcased what's happening in Canada's crypto mining sector right now. What are some of the biggest challenges facing companies and individuals looking to operate crypto mining companies in Canada, and how is the industry as a whole addressing these issues?
There are a lot of creases that we need to iron out, and the industry as a whole is doing an excellent job of improving and refining quickly. The market conditions are challenging, forcing many smaller miners to enter and exit the market within months, as opposed to traditional yearly timeframes. Disproportionate power share in the value chains is causing confusion for a network based on decentralization. Poorly framed regulation, and the environmental impact of crypto-mining both will require a lot more unbiased and data-driven study; MPWR 2019 considered both of these topics in detail. Constructive conversation between regulators, decision-makers and crypto-market participants is siloes and fairly recluse; these conversations need to be happening with transparency and with a vision for smart growth.
Videos of all the presentations that happened at MPWR, speaking to many of the abovementioned topics, will be coming online in the next few weeks on our website:
Is Canada's crypto industry primarily domestic or has there been substantial foreign investment?
Canada is certainly up there in terms of foreign investment appeal where crypto, and specifically mining, is concerned. Quebec, and more recently, British Columbia is doing an excellent job of asserting itself as a hub for blockchain technology, with many growing global applications based out of the major cities.
Why is Canada an opportune place to mine cryptocurrencies?
Cryptominers look to Canada for a trifecta of reasons: peace and security, favorable ambient temperatures, and competitive power rates with a high portfolio mix of renewable energy sources. Supporting these elements are a well-educated and available workforce.
Green energy is a hot topic across many industries right now, but blockchain and crypto mining are specifically reliant on affordable renewable energy in order to maintain profitability. Could you discuss how BIR helps companies meet their energy needs, why renewable energy sources are essential to successful crypto mining operations, and what sort of impact crypto mining has on energy producers?
We work to educate our clients, and interested parties on the economic decision-making of crypto-miners and their particular interest in renewable power sources. Our engineers on staff have jointly over 40 years of experience in the renewable power sector, so we are directly able to work with miners, utility companies, and power producers to facilitate the most-informed decision making from the ground up.
BIR is working on understanding the potential of intermittent use agreements between power producers / utility companies and crypto miners based on seasonal load balancing. Where mining is highly interruptible, and electric grids are constantly working to balance seasonal variation in supply and demand, there may be opportunity for large scale miners, or an association of small/medium scale miners, to negotiate favourable power rates in exchange for intermittent electricity usage in a variety of jurisdictions. This research is currently theoretical but poses interesting questions to the economics of mining and renewable markets.
Our research team is particularly interested in the recently available data that allows us to understand the economic incentives for miners to use higher percentage of renewables in their energy mix. We are actively working to better understand this information and how it might implicate Canada in particular. We are concerned about miners' contribution to anthropogenic climate change and are working to understand the specifics so that we might support more well-informed conversations and decision-making.
As we close our interview, could you tell us how industry professionals such as yourselves see the future of the blockchain industry in Canada? What about the future for the global blockchain industry?
The future of blockchain looks bright, whether you live in Canada or not. Blockchain technology allows us to create a network based on collaboration – by engaging in a network that is autonomous, peer-to-peer and decentralized. Similarly to the way the internet provided a platform for freedom of expression and speech, blockchain will provide us with the freedom to exchange value. We will no longer need to rely on third parties to transact, making the world potentially more borderless than ever before. This will all of course depend on how regulation rolls out in the coming years. In terms of growth, at this stage, it's safe to say that the sky is the limit.
Conclusion
I'd like to offer a huge thank you to the BIR executive team (Colin, Micah, Adam, and Tanya) for giving myself and our readers the opportunity to dive deep into the world of crypto mining in Canada and beyond. The BIR team's insights showcase just how far the blockchain industry has come in terms of professionalism and growth since its humble beginnings, and the favorable light BIR casts on the future of the technology show us that this is only the beginning of a revolutionary paradigm shift in how the world exchanges value.
BIR is clearly doing everything they can to further the discussion on blockchain related issues, and by providing the perfect forum to cultivate healthy discussion with the MPWR Summit, BIR is helping Canada lead as the global blockchain industry prepares for an ever-brightening future.
Disclaimer: information contained herein is provided without considering your personal circumstances, therefore should not be construed as financial advice, investment recommendation or an offer of, or solicitation for, any transactions in cryptocurrencies.