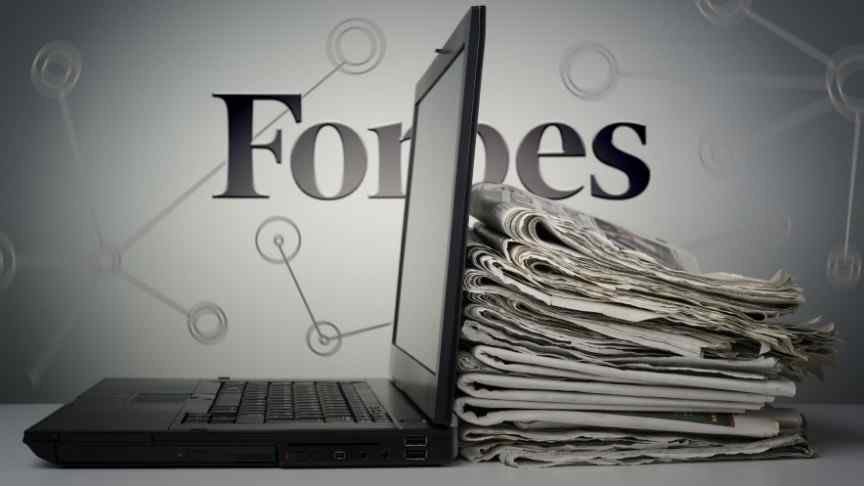 Forbes Goes Blockchain in Collaboration with Civil Publishing Platform
Oct 10, 2018, 12:30PM
Forbes and the Civil platform have entered a partnership to promote trustworthy and sustainable journalism through the use of blockchain tech.
Forbes magazine announced a partnership with blockchain journalism network Civil. The partnership will see Forbes become the first major media brand to publish content using the Civil platform.
The new enterprise will allow Forbes to experiment with blockchain-based journalism, as a tool that could positively impact news fidelity and even potentially help the company discover new revenue streams or forms of audience engagement through the use of data.
Salah Zalatimo, Senior Vice President of Product & Technology at Forbes commented on the partnership,
Forbes and Civil believe passionately in the mission of journalism, and together we can provide audiences with a level of unprecedented transparency around our content. We'll also be able to expand the reach of our writers and identify new revenue channels over time.
According to this agreement, Forbes will begin publishing the metadata of a few of its articles to the Civil platform, where its information cannot be altered or deleted. If this experiment is successful, Forbes has pleaded to commit metadata from its complete article database to the Civil network at some point of 2019. Publishing article metadata through Civil could open the way for new blockchain use cases like enabling syndication and licensing technologies in the near future, as well as a way to cement author credibility and identity.
Matthew Iles, CEO of Civil shared his expectations for this new enterprise,
Civil's mission is to power sustainable journalism throughout the world, and Forbes' commitment to regularly publish content on our platform is a major milestone for our approach […] We look forward to working with Forbes as we connect with a broader audience interested in new, more direct ways to discover, share and support ethical journalism.
Civil has been heavily active in promoting blockchain penetration into the journalism space but is not the only one working to achieve it. This year, the blockchain platform announced a similar partnership with Associated Press to "publish national and international content on the platform", while the Wall Street Journal has been reportedly experimenting with Hyperledger to create its own altcoin.
Disclaimer: information contained herein is provided without considering your personal circumstances, therefore should not be construed as financial advice, investment recommendation or an offer of, or solicitation for, any transactions in cryptocurrencies.