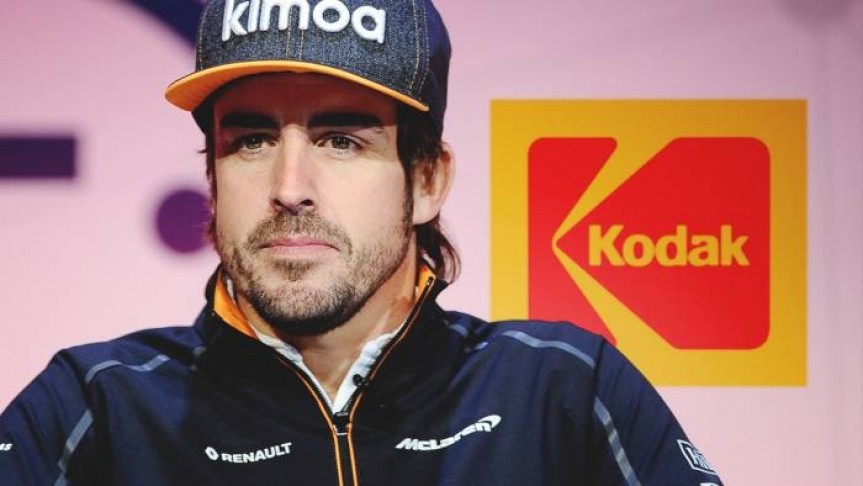 Former F1 Champion Fernando Alonso to Secure Digital Rights on KODAKOne Blockchain
Jul 2, 2018, 7:56PM
Former F1 champion Fernando Alonso will be storing his digital images and videos on the KODAKOne blockchain through Wenn DIgital.
As blockchain mania continues to sweep through numerous industries, the list of celebrities creating partnerships and lending their backing to startups in the industry has also surged. The latest is former Formula 1 world champion and Le Mans winner, Fernando Alonso, who announced he will begin to secure his digital image rights on the KODAKOne blockchain.
The Spanish driver, who won the F1 world championship in 2004 and 2005, has partnered with Wenn Digital to manage his image on the KODAKOne Image Rights Management Platform. The goal is to effectively eliminate unauthorized use of video and photographic content by tracking the digital rights to the original rights owner. Alonso joins a small but growing list of athletes who are building partnerships with blockchain companies.
Commenting on the agreement, Alonso expressed his happiness at finding a secure solution in a world where content theft and manipulation is rife,
We live in a world driven by content distribution across different channels, especially during such large events as F1 and WEC. I'm very excited to know that I have the ability to reward my fans and professional photographers for their creativity and that the content they produce can be protected by a single platform.
KODAKOne Rewards Creators for Providing Content
Perhaps more interestingly for racing fans, users of the platform will be allowed to upload, register, and protect their own images of Alonso, and be rewarded for doing so. This rewards program is the basis of KODAKOne's token system. Content providers who offer products and services to be shared over the network are rewarded directly for their use.
If not to attract users to the platform, Alonso's use of KODAKOne certainly works to promote it, and blockchain as a whole, as a guardian of digital rights.
Disclaimer: information contained herein is provided without considering your personal circumstances, therefore should not be construed as financial advice, investment recommendation or an offer of, or solicitation for, any transactions in cryptocurrencies.