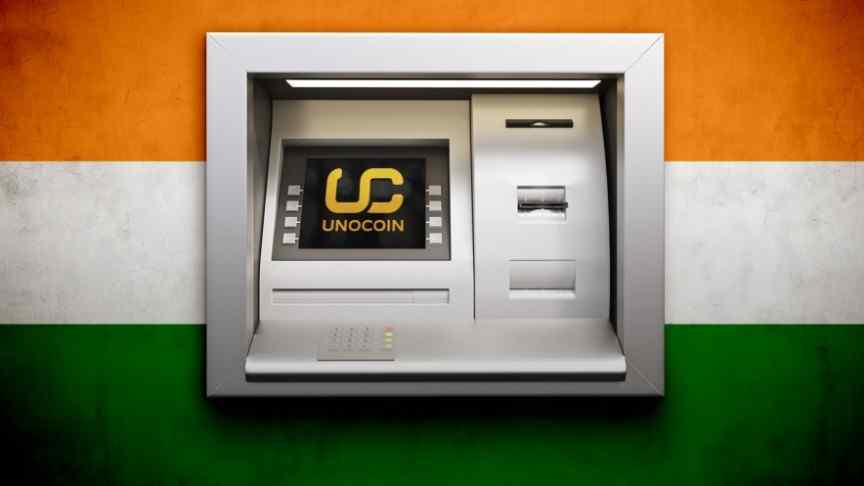 Going Viral: Major Indian Exchange Unocoin to Launch Crypto ATMs In The Country
Oct 11, 2018, 5:46PM
Unocoin, a top Indian crypto exchange, has confirmed it plans to launch crypto ATMs in the country. What potential does this development have?
Unocoin's Crypto ATM
One of India's leading cryptocurrency exchanges, Unocoin, is set to launch crypto ATMs in the country, according to founder Sathvik Vishwanath. An unknown Twitter user posted a picture of one of Unocoin's Crypto ATMs after randomly stumbling across it. This picture went viral after it was circulated on Whatsapp and Twitter. After over 24 hours of silence by the crypto startup, Vishwanath finally confirmed the rumors:
It is true that we are launching our ATM machines but we have not made the news public yet. The placement of the ATM is in the development phase. It may take a week's time before we release details through official statement — once we have all the pieces of it working together. The location to put up these ATMs has not been fixed yet.
While specific details of the functioning and placing of these ATMs are known only by Unocoin, it is understood that they will be set up in malls across the country. Certain information can also be gleaned from the writings on the machine in the picture:
"Instant deposits & withdrawals for your Unocoin account" will be available
The machines will be "exclusive for Unocoin customers"
"Credit & debit cards are not accepted"
The machines will offer transactions in Bitcoin, Ripple, Ethereum, Bitcoin Cash, and Litecoin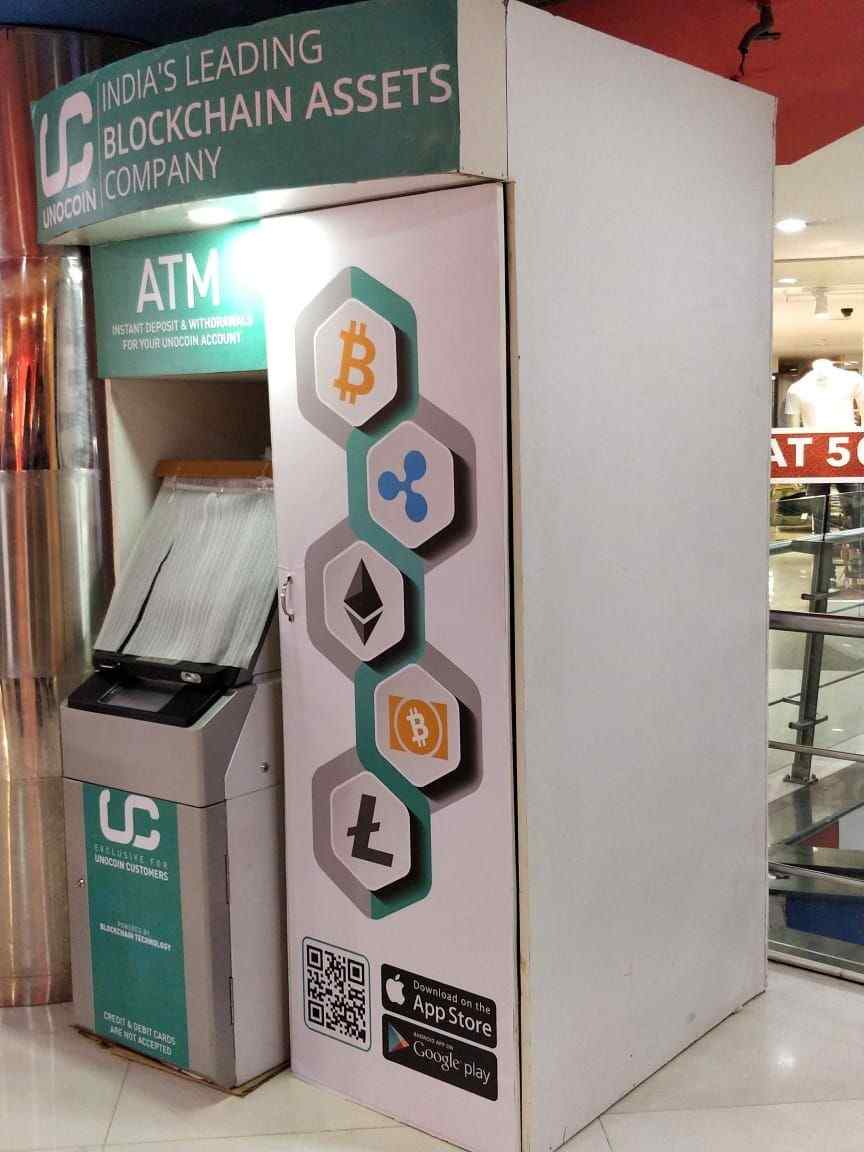 Circumventing the RBI Ban
India's crypto space has been hit hard after the RBI banned financial institutions from servicing crypto related businesses. While some have come up with innovative solutions - switching to a P2P service or turning towards crypto to crypto (C2C) trading - to stay in business, others have struggled to survive. The country's biggest exchange Zebpay shut down operations in the wake of the ban. To salvage their business, Unocoin, which boasts 1.2 million customers, launched its C2C trading platform Unodax which currently supports 4 base coins and 41 C2C trading pairs. The exchange even listed TrueUSD, the stable coin by TrustToken that is pegged to the US Dollar and never touches the funds, in a bid to "help our users continue to HODL without any disruptions and hassles."
Potential on Many Fronts
Unocoin released a blog post explaining how Bitcoin ATMs work earlier this year, which might give a glimpse of how they want to set up operationally. According to the post, such ATMs "cater to the less tech-savvy people" by letting them buy Bitcoins with fiat money and, if desired, to sell Bitcoins too. These ATMs also save users' KYC and AML details for use by regulatory authorities.
Incidentally, the first company to launch a crypto ATM, albeit a buy-only machine, in the country was actually Digital Assets LLC in New Delhi, which initially held discussions with Unocoin to potential collaborate on the initiative. The news has been received with an overwhelmingly positive response on social media, with users calling it a "giant step", "dream come true", the "next big thing in [the] Indian crypto space" and praising Unocoin for taking a "big step at a time when nothing is clear ahead of you."
Crypto ATMs have surged in popularity in the past couple of years, with studies reporting the presence of over 3700 of the machines worldwide. Not only do the machines offer high anonymity, privacy, and security, but they provide something that crypto exchanges fail to provide: service to the unbanked. Almost 40% of the world's population does not have a bank account. In India this phenomenon is rampant. The World Bank revealed that India has the world's second largest unbanked population with over 190 million adults having no bank accounts.
This presents a massive opportunity for greater adoption of cryptocurrencies in India. There can also be no doubt that the availability of crypto ATMs could serve the massive number of potential crypto users who are interested but who lack the technical know-how to use online exchanges. Finally, these ATMs will serve to help Unocoin circumvent the aforementioned RBI ban that has stifled the growth of the crypto industry in the country.
Disclaimer: information contained herein is provided without considering your personal circumstances, therefore should not be construed as financial advice, investment recommendation or an offer of, or solicitation for, any transactions in cryptocurrencies.