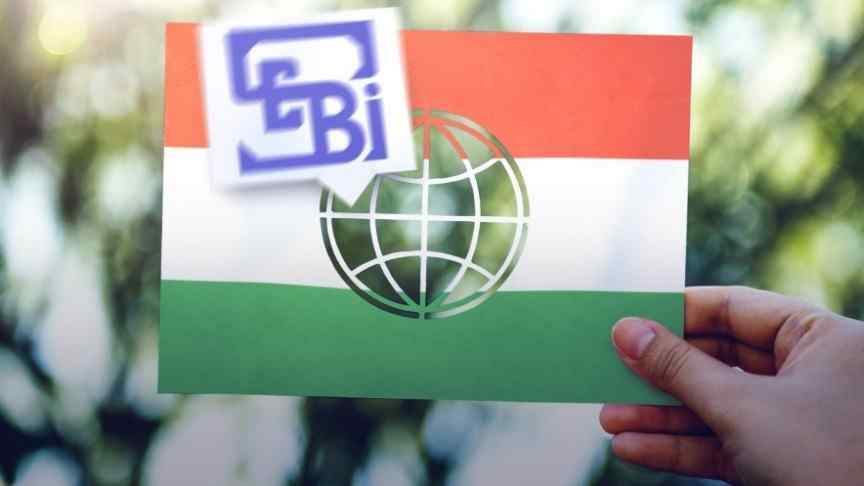 Is India Warming Up to Crypto? SEBI Goes on a Global Journey to Study Regulators
Sep 4, 2018, 6:08PM
The Securities and Exchange Board of India revealed they sent officials to study the approach to crypto of regulatory bodies in 3 countries.
Study Tours
India's regulatory body, the Securities and Exchange Board of India (SEBI), sent its officials on study tours to various parts of the world in 2017-18 to help "engage with the international regulators and gain deeper understanding of the systems and mechanisms around cryptocurrencies and ICOs" according to their annual report.
SEBI officials visited Japan's Financial Services Agency (FSA), the United Kingdom's Financial Conduct Authority (FCA), and Switzerland's Swiss Financial Market Supervisory Authority (FINMA). The officials seek to implement the knowledge gained from their meetings with other national regulatory bodies to help improve the processes within the SEBI.
Reserve Bank of India Is Pro Blockchain but Still Cautious
In April, a statement by the Reserve Bank Of India (RBI) suggested a positive outlook on blockchain technology but at the same time a cautious approach towards cryptocurrencies due to concerns over consumer protection, market integrity, and money laundering. In the spring the central bank gave a 3-month deadline, which ended July 5, to all banks and other RBI-regulated entities to stop dealing with individuals and businesses dealing in cryptocurrencies. After the motion was petitioned against, RBI's ban was upheld by the Supreme Court of India until a July 20 hearing that was later postponed to September 11. In the meantime, Indian exchanges have sought innovative solutions such as operating as exchange-escrowed peer-to-peer (P2P) and crypto-to-crypto services in order to circumvent this ban.
Last week, the RBI released their 2017-18 annual report mentioning that,
the cryptocurrency eco-system may affect the existing payment and settlement system which could, in turn, influence the transmission of monetary policy.
The RBI also stated that while cryptocurrencies do not currently pose systemic risks, their increasing popularity causes price bubbles that are a concern to them. Exchanges shifting to facilitating P2P transactions may also have involved increased usage of cash as well as breaches of anti-money laundering laws (AML) and laws for combating the financing of terrorism (CFT). This has forced the central bank and government to keep a close watch on cryptocurrency exchanges and ICOs. As a result, the report declares that "an inter-departmental group has been constituted by the Reserve Bank to study and provide guidance on the desirability and feasibility to introduce a central bank digital currency." To achieve this, the RBI set out to study the regulatory approaches of the various central banks in US, Japan, South Korea, and China towards cryptocurrencies in tandem with the SEBI's exploration of other regulatory bodies.
India Warming Up To Cryptos?
The recent shift in focus among India's regulatory bodies suggests a less hostile, more proactive attitude towards cryptocurrency. The RBI came under heavy criticism for its summer crypto ban for making inadequate attempts to research the domain. Their annual report, however, revealed they had taken part in numerous crypto-centric surveys conducted by the Financial Stability Board (FSB), an international body that monitors and makes recommendations about the global financial system, prior to the ruling.
Clearly, India has adopted a wait and see approach, allowing other countries to prepare the course. The RBI has also pointed to reports by the Bank for International Settlements (BIS) and Financial Action Task Force (FATF) to justify its cautious stance.
Distributed ledger technology, meanwhile, has great potential to bring about much-needed relief to India's public sector which has gained infamy for its notorious red tape bureaucracy. For instance, it cost Rs 636 crore (89,044,452 USD) to print paper notes in India in the year 2018.
All eyes are on the September 11 court hearing date, which seems like it will prove to be hugely influential in determining the course of cryptos in the country.
Disclaimer: information contained herein is provided without considering your personal circumstances, therefore should not be construed as financial advice, investment recommendation or an offer of, or solicitation for, any transactions in cryptocurrencies.