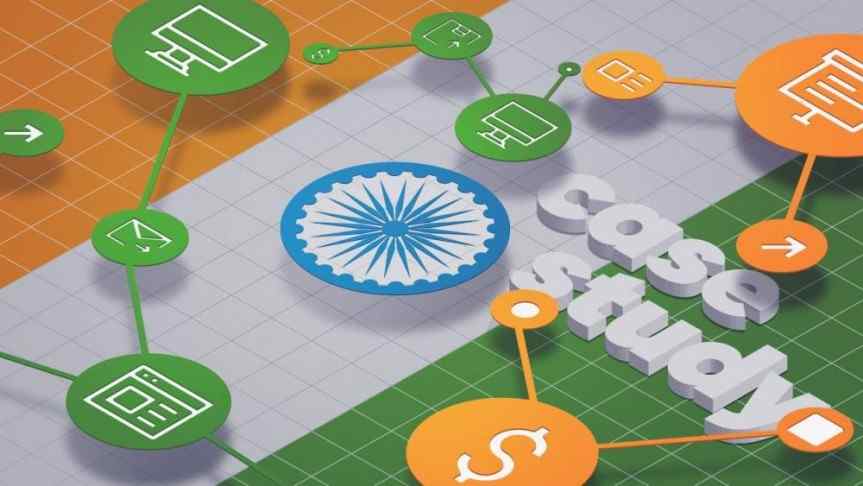 In India, Blockchain Could Give Banking Access to Millions of Unbanked Citizens
Apr 25, 2018, 1:39PM
Blockchain can benefit India's 190 million unbanked citizens in the form of alternative financial products and digital identity records.
According to a report released by the World Bank in April 2018, around two billion people across the world do not have any access to formal financial services. India, a country with over 1 billion people, has the second highest number of unbanked citizens, at around 20 percent of its population.
Over the years, the Indian government has tried a number of initiatives to increase bank account use within the country, with the most recent effort being the Jan Dhan Yojana scheme, launched in 2014. The initiative turned out to be largely successful, with the World Bank highlighting that the "policy benefited traditionally excluded groups and helped ensure inclusive growth in account ownership." However, a significant number of Indians, 190 million to be exact, still do not have access to a bank account.
Delivering on the Promise of 'Banking the Unbanked'
When Bitcoin was first launched by Satoshi Nakamoto in 2009, he envisioned cryptocurrencies solving this very issue globally by bringing financial independence to the unbanked. Almost an entire decade later though, that promise remains largely unfulfilled, a failing that has been discussed by many personalities in the industry, including Ethereum founder Vitalik Buterin late last year.
Perhaps then, it is time to accept that financial inclusion might be better achieved not with cryptocurrency, but by implementing Blockchain technology into the existing banking structure. In this manner, Blockchain alone can offer a wide range of benefits from reduced operational overhead to increased transparency.
Furthermore, despite the recent barrage of news reports on the Indian government's negative regulatory stance toward cryptocurrency, the government's hostility does not extend to blockchain-related applications. India has decided to follow in the footsteps of its neighbor, China, by shunning a parallel, decentralized cryptocurrency economy and promoting the underlying blockchain technology instead.
What Problems Need to Be Solved?
One of the big setbacks with delivering existing banking services to the underbanked and unbanked population of India has been the lack of financial infrastructure in rural areas. Large banks are unwilling to venture out and spend capital to serve a region with only a few dozen or so residents. This means that it is economically infeasible for banks to bring financial services to the many millions of Indians dispersed across small rural settlements
Even if a banking service could be made available, identity verification would still be a major challenge. Most rural citizens in India do not have any form of personal identification whatsoever, making it near impossible for them to apply for loans and even open accounts.
Enter Blockchain
Blockchain technology can solve both these problems at once. In lieu of private or government funding to bring banks to these remote regions, Blockchain-based financial alternatives can be created instead. Such a system would be secure, cost-efficient, transparent, and devoid of any requirement for intermediaries—all but eliminating both cost-benefit and identity verification problems.
Though India's government has already been pushing to digitize personal identity records, the currently implemented 'Aadhar' system is mired in privacy and security issues. Since Blockchain data is cryptographically stored and immutable, it would be a perfect fit for such an application.
Digital identity verification could also permanently link individuals to their economically valuable assets. Rights to a property, for instance, can not only be easily logged and tracked on a Blockchain but can also be used as collateral against a loan.
Improving Existing Banking Infrastructure
Apart from bringing financial services to a large segment of the Indian population, Blockchain technology also has the potential to improve efficiency and security across the banking sector. This is an important consideration, especially since government-funded financial institutions in India have a rather rich history of being targeted by fraud and scams. A recent scam involving Punjab National Bank (PNB), for instance, led to the loss of around $1.8 billion.
To that end, the Indian government and the local banking sector have both fully embraced the potential of Blockchain technology. While presenting the annual budget before the Indian parliament, Finance Minister Arun Jaitley said that the government will "explore the use of Blockchain technology for ushering in [a] digital economy." Banks have also accelerated Blockchain-related development within the past year, and have collectively made significant progress in adopting key features of the technology.
Even though Blockchain's primary application thus far has been to act as a cryptocurrency transaction ledger, there is no doubt that the technology can be integrated into innumerable banking services, including but not limited to, cross-border remittance, supply chain finance, KYC verification, and document storage.
The Journey to Financial Inclusion
By adopting Blockchain technology for identity verification and commerce, India could quickly bring a host of previously-unavailable services to its rural areas. After all, unlike other recent technological advances, such as artificial intelligence and machine learning, Blockchain actually has the potential to immediately impact even the most marginalized of the population. Whether or not India manages to capitalize on the opportunity, however, remains to be seen.
Disclaimer: information contained herein is provided without considering your personal circumstances, therefore should not be construed as financial advice, investment recommendation or an offer of, or solicitation for, any transactions in cryptocurrencies.