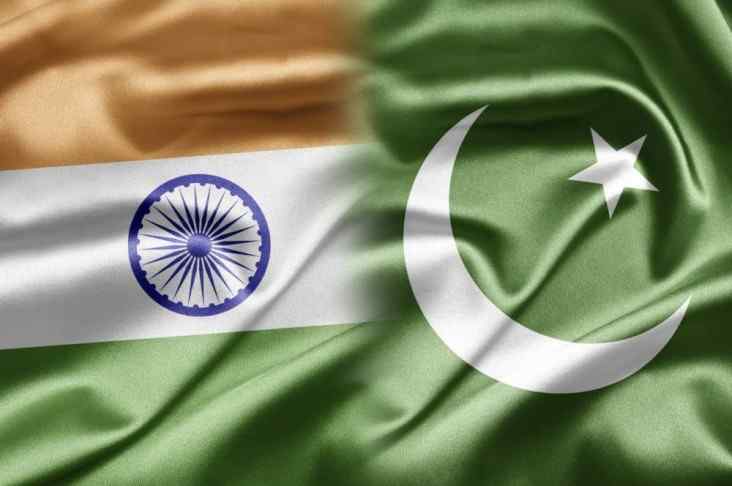 Pakistani and Indian Banks are Stepping Back From Crypto
Apr 10, 2018, 2:54PM

by
Chris Madill
Pakistan and India's banks are taking a heavy-handed approach toward crypto in 2018, with both banks prohibiting the dealing of cryptocurrencies. The matter is further complicated by statements by Islamic clerics calling crypto trading un-Islamic.
The State Bank of Pakistan (SBP) has joined the Reserve Bank of India, issuing a new circular "prohibiting the dealing of virtual currencies". The circular advises commercial banks within Pakistan to avoid any involvement with virtual currencies, and comes as part of a larger regional shift toward the negative opinion of digital assets.

Circular No. 3 states that all virtual currencies like "Bitcoin, Litecoin, Pakcoin, OneCoin, DasCoin, Pay Diamond etc. or Initial Coin Offerings (ICO) tokens" are not considered legal tender within Pakistan. The circular also contains a heavy-handed outline for financial institutions that may be considering facilitating transactions of digital assets:
"...all Banks/ DFIs/ Microfinance Banks and Payment System Operators (PSOs)/Payment Service Providers (PSPs) are advised to refrain from processing, using, trading, holding, transferring value, promoting and investing in Virtual Currencies/Tokens. Further, banks/DFIs/Microfinance Banks and PSOs/PSPs will not facilitate their customers/account holders to transact in VCs/ICO Tokens. Any transaction in this regard shall immediately be reported to Financial Monitoring Unit (FMU) as a suspicious transaction."
The Reserve Bank of India (RBI) has also issued a similar statement on April 5, detailing the bank's intention of terminating the financial services for any business or individual that deals with cryptocurrencies. The statement gives current members of the Indian crypto-sphere a three-month grace period to cease their operations before terminating their services. In response to RBI's move, over 20,000 individuals have signed a petition asking the Indian government to look past the RBI decision, and to offer more support to the crypto-sphere, but there has been no official response from the Indian government.

Both Pakistan and India have specific socio-cultural considerations to take into account with regard to digital asset trade. With large segments of both populations being Muslim, the implications of investing in digital assets are now being considered by spiritual leaders as well as government / institutional entities. As the Times of India reports, Islamic clerics in India are now deeming investing in Bitcoin a form of gambling, which is strictly forbidden under Islamic law. Although there is a large push from progressive minded crypto-supporters toward adoption in the region, established leaders continue to heavily favor a conservative approach for cryptocurrency trade.


Disclaimer: information contained herein is provided without considering your personal circumstances, therefore should not be construed as financial advice, investment recommendation or an offer of, or solicitation for, any transactions in cryptocurrencies.