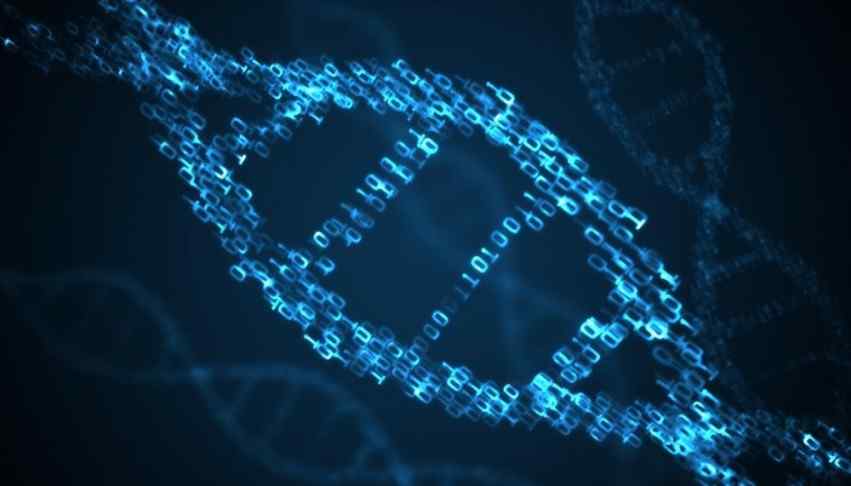 Blockchain Will Be Used to Store and Protect Citizen DNA Data in India
Mar 31, 2018, 1:24AM
The Indian State of Andhra Pradesh has partnered with German genomics company Shivom on several DNA-related Blockchain applications and financial inclusion initiatives.
The government of the Indian State of Andhra Pradesh has signed a "Memorandum of Understanding" with the German genomics and precision medicine company Shivom. The government will use Shivom's Blockchain-based worldwide genomic data hub to store citizens' DNA sequencing data with the objective of empowering predictive medicine efforts in the state.
According to the company website, Shivom aims to create a Blockchain-based DNA ecosystem that will be "an open marketplace for healthcare providers to add their apps and services, alongside genomic data analytics and personalized medicine." Shivom aspires to be the largest genomics research repository in the world, using Blockchain technology to secure and control access to contributors' genomic data and to offer (tokenized) rewards to contributors for helping grow the database.
Dr. Axel Schumacher, CEO and Co-Founder of Shivom declared that the company is devoted to "changing the healthcare status quo and driving a fundamental evolution that results in a system of universal access to the best and most effective predictive medicine." He added that: "This agreement with the state of Andhra Pradesh is hugely significant for Shivom as it is the first step towards a new, accessible world of healthcare."
J.A. Chowdary, IT Advisor to the Chief Minister of Andra Pradesh declared that the partnership with Shivom, "explores the possibilities of providing efficient diagnostic services to patients of Andhra Pradesh by maintaining the privacy of the individual data through Blockchain technologies."
Securing Users' DNA Data
Shivom has announced that it expects to have as many as two billion genomes sequenced by 2025, which raises obvious concerns as to what the company plans to do with such a significant amount of private information. Given the recent scandal regarding the unauthorized storage and sale of private user data obtained from Facebook, these concerns are at the forefront of many people's minds. According to Shivom, this is why distributed ledger technology is so important. Shivom´s COO and Co-Founder Gourish Singla has said that:
"[T]he recent Facebook and Cambridge Analytica issue has demonstrated just how important it is to be aware of who owns your data and what they are doing with it. This is why we are proud to be the first DNA sequencing platform to put the ownership of an individual's DNA in their hands".
According to Andhra Pradesh´s government, one of the main objectives of this joint venture is, in fact, to ensure the privacy of citizens' DNA data using Blockchain technology. If all goes as planned, the agreement also mentions future collaborations with Shivom on projects related to genetics, as well as the development Fintech applications for financial inclusion initiatives.
Disclaimer: information contained herein is provided without considering your personal circumstances, therefore should not be construed as financial advice, investment recommendation or an offer of, or solicitation for, any transactions in cryptocurrencies.