Writer

Ricardo is from Barquisimeto, Venezuela. He is a Biologist with a focus in Fungal Biology, Plant Ecophysiology and Molecular Ecology. He is also a musician wannabe, and a foodie. He is in love with nature and with the human experience, and as such, seeks to truly understand them through science. He cultivates several species of plants and fungi and loves to watch them grow. He is interested in Psychology, Gastronomy, Economy, Evolution, Languages, and Biotechnology and even more interested in all things related to Fintech, Data Science, Blockchain technology and cryptocurrency. Ricardo is a resident of Venezuela.
READ FULL BIO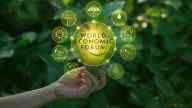 WEF Study Identifies 65 Ways Blockchain Can Address Environmental Issues
The WEF and PwC published a study in which they identified 65 existing and upcoming use cases for environmental blockchain applications.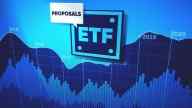 Bitcoin ETFs Part 2 of 3: A Not-So-Brief History of Important ETF Proposals
Several important financial institutions are seeking approval for a Bitcoin ETF. Who are they and why haven't they gotten approved yet?
Bitcoin
Sep 15, 2018 - 14 min, 25 sec read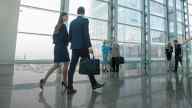 Report Finds 72% of Finance Executives Believe Cryptocurrency is Here to Stay
A recent report published by Greenwich Associates shows that 72% survey respondents think cryptocurrencies are here to stay.
Industry
Sep 14, 2018 - 1 min, 21 sec read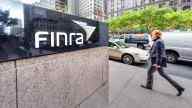 Finra Charges HempCoin with Fraud in a Cryptocurrency First
Both the U.S. SEC and FINRA have accused several defendants this week of securities fraud and other cryptocurrency-related crimes.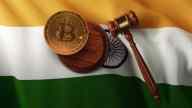 Is the Indian Supreme Court Preparing to Lift the Ban on Cryptocurrency Trading?
A new series of hearings about the legality of cryptocurrency trading in India is set to start today after months of complete prohibition.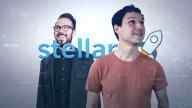 Interstellar: Lightyear Buys Chain to Merge Public and Private Blockchains on Stellar
The Stellar Development Foundation has acquired the venture-backed blockchain enterprise Chain Inc., through its for-profit subsidiary Lightyear.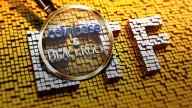 Coinbase Reportedly Exploring Crypto ETF with Help from Wall Street Firm BlackRock
Coinbase has reportedly talked about a Bitcoin exchange-traded fund, with the blockchain team from Wall Street´s BlackRock, Inc.
Industry
Sep 07, 2018 - 1 min, 42 sec read