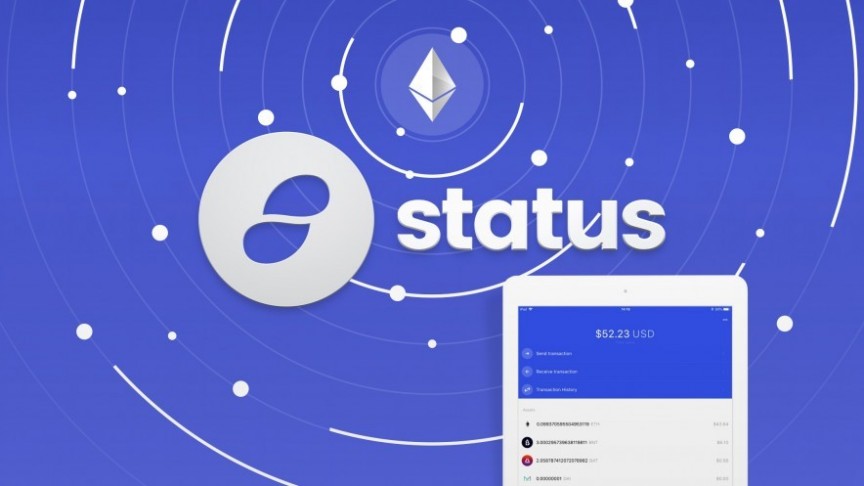 Eduardo Garza Talks About Status and Achieving Ethereum Mass Adoption
Dec 12, 2018, 4:55PM
We spoke with Eduardo Garza, Community Manager for Status Latin America as part of our ongoing series on the projects at the BOTLatAm 2018 tour.
Status is a bundle of several tools merged into one simple app that enables your mobile device to function as a light node in the Ethereum network. By using this app, users can access the trove of DApps being developed for the Ethereum ecosystem, and many other functionalities that can allow them to explore the new Web 3.0.
In the following interview, we take a deeper look at Status with Eduardo Garza, a very kind resident of Mexico who currently works as Community Manager for the Latin American division of Status.im. Mr. Garza answered several questions I had about this project after his participation in the recent Blockchain On Tour Latin America conference in the city of Barranquilla, Colombia.
--
Ricardo Carrasco: The main goal of Status is to promote widespread adoption of the decentralized web. How does Status plan on achieving the transition from the current model of the WWW to the new one?
Eduardo Garza: At Status, we want to achieve this by promoting the massive adoption of Ethereum's blockchain technology by offering tools that allow people to communicate freely. And I don't just mean calling or texting, but communicating in a financial way without middlemen, without censorship or any type of geographical restrictions. All of these tools were created around a series of principles we live by, which mostly focus on guaranteeing users freedom, privacy, and security.
RC: What are the main obstacles Status needs to overcome to achieve its purpose?
EG: Our main technological limitation is the Ethereum network's escalating capability. But beyond that, the main obstacle to be solved in order to achieve worldwide adoption of the Web 3.0 is making people around the world unite and think in a collective manner. People need to understand that there are other ways of living in this new global society where we can feel empowered by the technological tools that are now available and know we can use them to our favor.
RC: Could you please elaborate on what Status is, and its features in a way that non-technical people can understand?
EG: Status is basically a communication tool that gives people the ability to send messages and to exert a greater control over their finance by providing ways to manage their crypto assets. By using Status, people can also navigate through all DApps available in the Ethereum network without any type of restrictions. Status puts the entire world of Ethereum in the palm of your hand.
RC: What motivated you to become involved with Status and to bring this project to Latin America?
EG: Today actually marks one year since I first became involved as a core member of Status.im. I approached Carl Bennetts and Jarrad Hope -Status' cofounders- and I presented them with my vision of Latin America as a place where this technology has a very high potential of being adopted. My personal and collective experiences in the continent have allowed me to see that Latin America has lived and continues to live through hard times. More now than ever we are in need of tools that can empower us and allow us to become truly sovereign as individuals.
RC: Can you tell us about your role in Status? What interested you personally about this project?
EG: I am personally interested in helping the Latin American community. As a person living here I have had to live through times in which I was a victim to bureaucracy, censorship, and oppression, and I do not consider these things as part of a positive life. These experiences made me want to get involved with this project because I felt completely in tune with Status's intention of basically embracing the entire global community with its liberty, security, and privacy principles. These things resonate deeply with my soul and being and that's why I'm here.
RC: What can we expect from Status for next year? Can you talk about what Status is cooking up?
EG: We are actually working on several projects. First of all, we are developing our main app, which I invite everyone to download on Status.im. Our app is still [in its] beta stage but it is available and running on Ethereum's mainnet so you can get the full experience.
We are working to create a whole ecosystem for the Web 3.0 through several initiatives like Status Incubate, which is a project incubator that aims to help build projects that share our main principles. Further, we are also developing our very own hardware wallet which we have called "Keycard" because it is a card that allows users to connect via Bluetooth with their mobile devices.
On the software side we are working on Status Embark, which is a framework that allows developers to build their own DApps, and Status design, which provides developers with a range of tools for UX/UI design, with the main objective of making it easier for them to create massive adoption-ready graphical interfaces that are more intuitive and easier to use. We are also developing Status Nimbus, which is a research project and a client implementation for Ethereum 2.0 designed to perform well on embedded systems and personal mobile devices, including older smartphones with resource-restricted hardware
These are our up and coming projects in a nutshell and we want the whole community to get involved so, download our app through Status.im and start exploring. We even have a Spanish-dedicated channel, where we will be waiting for you guys, hope to see you there!
Disclaimer: information contained herein is provided without considering your personal circumstances, therefore should not be construed as financial advice, investment recommendation or an offer of, or solicitation for, any transactions in cryptocurrencies.