Writer

Ricardo is from Barquisimeto, Venezuela. He is a Biologist with a focus in Fungal Biology, Plant Ecophysiology and Molecular Ecology. He is also a musician wannabe, and a foodie. He is in love with nature and with the human experience, and as such, seeks to truly understand them through science. He cultivates several species of plants and fungi and loves to watch them grow. He is interested in Psychology, Gastronomy, Economy, Evolution, Languages, and Biotechnology and even more interested in all things related to Fintech, Data Science, Blockchain technology and cryptocurrency. Ricardo is a resident of Venezuela.
READ FULL BIO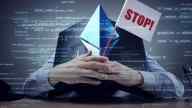 Ethereum Updates in the Balance as Constantinople Test Fails
Ethereum's Constantinople update may be delayed after a failed testnet upgrade allowed developers to find an unexpected bug in the update's code.
Ethereum
Oct 17, 2018 - 2 min, 58 sec read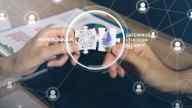 The Hyperledger Project and the Enterprise Ethereum Alliance Join Forces
The Enterprise Ethereum Alliance and Hyperledger are joining their organizations in an effort to foster mass blockchain adoption.
Ethereum
Oct 03, 2018 - 1 min, 18 sec read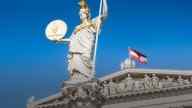 Austria Will Issue $1.3 Billion in Government Bonds Using Ethereum Blockchain
Two Austrian institutions have announced the first initiative to integrate blockchain technologies into domestic financial matters.
Ethereum
Sep 28, 2018 - 1 min, 24 sec read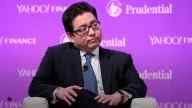 BTC Bull Tom Lee Says ETH Futures Would Boost Bitcoin, Allow Bears to Short Ethereum
Known Bitcoin bull Tom Lee believes the recently announced CBOE ETH futures will end up hurting Ether prices and benefitting Bitcoin.
Ethereum
Sep 04, 2018 - 1 min, 51 sec read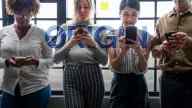 Origin to Release Ethereum-Based Decentralized Messaging App
Origin Protocol announced the launch of Origin Messaging, a service that uses Ethereum addresses as IDs for sending and receiving text messages.
Ethereum
Aug 31, 2018 - 1 min, 49 sec read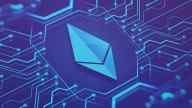 Government of Canada Launches Catena, an Ethereum Block Explorer
Canada's National Research Council and Bitaccess have launched an Ethereum-based blockchain explorer suite called Catena.
Ethereum
Aug 24, 2018 - 1 min, 30 sec read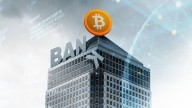 Ex JP Morgan Exec: Banks Have Already Lost the Race to Blockchain-based Solutions
A former Executive for JP Morgan argues traditional banking institutions are lagging behind crypto and blockchain-based technologies.
Ethereum
Jul 26, 2018 - 2 min, 3 sec read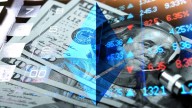 Clearing the Clutter while ETH Gas Prices Return to Normal
Ethereum Gas prices have returned to normal down from a record 200 Gwei, after what some have described as an attack on the Ethereum network.
Ethereum
Jul 17, 2018 - 1 min, 16 sec read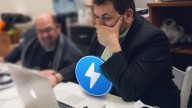 Nick Spanos Wants to Disrupt Real Estate with His Zap Oracle Platform for Ethereum
Zap, an oracle platform co-founded by Nick Spanos, allowed the world's first smart-contract mediated brokerage of a real estate commission.
Ethereum
Jul 13, 2018 - 1 min, 53 sec read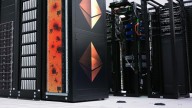 Ethereum Network Clogged, Gas Prices Rocketing, All Due to a Chinese Exchange
Ethereum's transaction fees and Gas prices rise up in the midst of what appears to be an ongoing Sybil attack by Chinese exchange Fcoin
Ethereum
Jul 06, 2018 - 1 min, 52 sec read