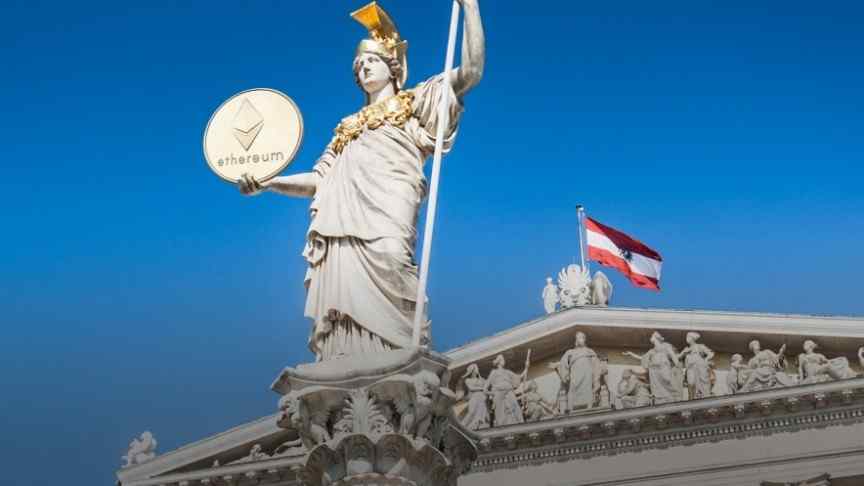 Austria Will Issue $1.3 Billion in Government Bonds Using Ethereum Blockchain
Sep 28, 2018, 7:26AM
Two Austrian institutions have announced the first initiative to integrate blockchain technologies into domestic financial matters.
The Austrian Oesterreichische Kontrollbank (OeKB) and the Austrian Federal Government Finance Agency (OeBFA), announced they would work together to use the Ethereum blockchain for the authentication and auction of $1.3 Billion worth of government bonds.
Markus Stix, head of the OeBFA, commented about the expected benefits of integrating blockchain technology into domestic financial matters,
This added security contributes to a high level of confidence in the auction process of Austrian government bonds and strengthens Austria's good standing in the market, which can also indirectly contribute to favorable financing costs.
The Austrian Finance Minister, Mr. Hartwig Loger gave a series strong remarks in support of blockchain technologies, adding that his country´s administration considered it "an economic policy focus". This blockchain-backed issuance of bonds, which will not start doling out returns until at least 2023 is part of a long-term plan by the Austrian government to test this application of blockchain tech.
At the moment of the announcement, Angelika Sommer-Hemetsberger, member of the management board of OeKB, also addressed the benefits of this emerging technology,
Blockchain technology offers great potential for increasing efficiency and ensuring the quality of bank processes. Therefore, we have been dealing with this topic intensively for some time now and have already tested several prototypes. Starting the real operation on behalf of OeBFA is a pleasing and logical next step.
The Ethereum-based system these financial institutions have designed, will collect data from the Auction Procedure for Federal Bonds of the Republic of Austria (ADAS), and notarize all offered bonds as HASH values in Ethereum´s blockchain. These blockchain-backed government bonds will be listed at the Luxembourg Stock Exchange, and will be backed by the Republic of Austria.
Disclaimer: information contained herein is provided without considering your personal circumstances, therefore should not be construed as financial advice, investment recommendation or an offer of, or solicitation for, any transactions in cryptocurrencies.