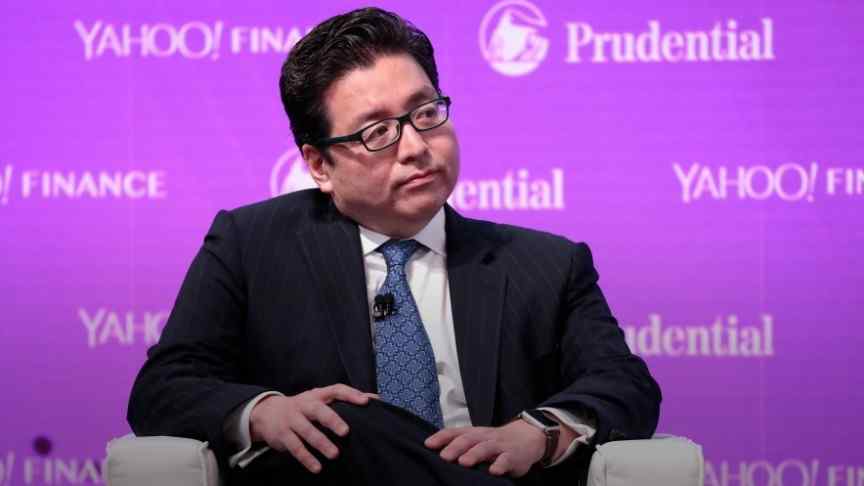 BTC Bull Tom Lee Says ETH Futures Would Boost Bitcoin, Allow Bears to Short Ethereum
Sep 4, 2018, 9:22AM
Known Bitcoin bull Tom Lee believes the recently announced CBOE ETH futures will end up hurting Ether prices and benefitting Bitcoin.
Known BTC bull and managing partner at Fundstrat Global Advisors Tom Lee believes that the recently announced CBOE Ether futures could end up hurting Ethereum and benefitting Bitcoin.
Futures allow traders the ability to bet on the price change of a given asset without having to actually own it. When first announced last year, BTC futures helped drive the asset's prices to its all-time high at the end of last year, but when launched, BTC prices tanked and are still more than 70% under December 2017's prices.
Lee thinks Ether futures could have a similar impact on ETH prices, and could even provide crypto bears with an option to short Ether, and alleviate the pressure on Bitcoin,
Since December of this year, if one was bearish on any aspect of crypto but did not want to own the underlying, they could short BTC […] They can now short ETH, [which] means the net short on BTC in futures would fall. / Tom Lee
According to Business Insider, CBOE is waiting for a decision of the Commodities Futures Trading Commission before launching the ETH futures. The CBOE would allegedly base its BTC futures on the Winklevoss twins' Gemini exchange's underlying market.
Tom Lee: Bitcoin Could Hit $20,000 This Year
In another recent interview, Lee said he expects Bitcoin prices to surpass the $20,000 level by the end of this year, despite the weak performance of emerging market ETFs.
According to Lee, the conflicts between the United States and other countries could end up hurting the market value of the US Dollar, especially if the U.S. Federal Reserve decides to lower interest rates, which could also drive Bitcoin prices towards all-time high levels. Lee added that there are two factors connecting Bitcoin and emerging markets,
The first is hedge funds — see hedge funds typically rent emerging market stocks. So they do risk-on, risk-off. So when they're risk-off, Bitcoin also suffers because they are risk off. The second reason has to do with wealth effect. Wealth effect means that if you are living in an emerging market, and you see your stock market fall hugely, that you will have a lot less money to buy Bitcoin.
Disclaimer: information contained herein is provided without considering your personal circumstances, therefore should not be construed as financial advice, investment recommendation or an offer of, or solicitation for, any transactions in cryptocurrencies.