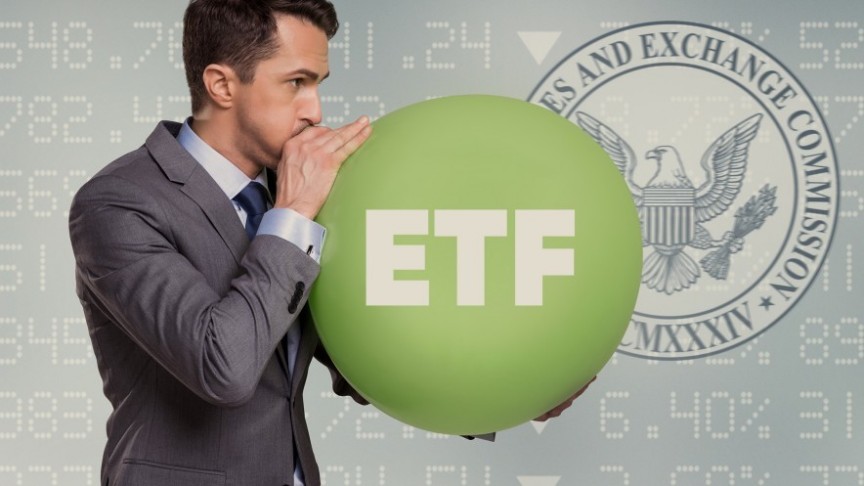 Experts Agree Crypto Investors Seriously Overreacted to the SEC's ETF Decision Delay
Aug 10, 2018, 11:30AM
Experts say the current crypto selloff is an overreaction from investors to the SEC delay on the Bitcoin ETF ruling "until at least September 30"
Experts seem to agree on the fact that the current cryptocurrency selloff is an overreaction from investors to the decision by the US Securities and Exchange Commission to delay its ruling to approve or deny the latest application for the world's first Bitcoin ETF "until at least September 30".
Dan Morehead, CEO of Pantera Capital, the first US cryptocurrency-backed hedge fund advised investors to stop overreacting, during a CNBC interview. Morehead also said that he believes people should be focused on more important things like the creation of Intercontinental Exchange's Bakkt. About the ETF, Mr. Morehead said he thinks investors may end up waiting "quite a long time" until they get to see crypto assets like Bitcoin being traded on regulated stock exchanges,
I still think it will be quite a long time until an ETF is approved. The last asset class to be approved for ETF certification was copper, and copper has been on earth for 10,000 years […] The ETF rejection is the same story we've had for five years. […] The SEC has been very cautious with an ETF […] The main thing to remember is that bitcoin is very early-stage venture, but has real-time price feed — and that's a unique thing. People get excited about the price and overreact.
Brian Kelly, CEO of BKCM LLC said on CNBC's Fast Money that the cryptocurrency market is far more than just an ETF, and investors who are panic selling their cryptocurrencies because of the SEC delay "are doing [cryptocurrencies] wrong". Brian added that he believes the SEC ruling will likely be delayed again because the regulatory agency may not have had all their questions answered yet.
Known Wall Street bull, Tom Lee, said regarding the latest Bitcoin drop,
Don't panic, Bitcoin is bouncing back. Bitcoin isn't broken if it's holding at these levels. I think people are afraid it is going to go back down to $6,000 and never come back from those bear markets. The news that we have seen, from the SEC saying bitcoin's a commodity, to the potential for an exchange-traded fund is causing investors to decide that bitcoin is the best house in a tough market.
According to the latest market analysis made by our specialists at Bitrates, the most important crypto-USD trading pairs are looking bearish in the short and long terms. It remains to be seen what investors will do once the regulatory climate clears.
Disclaimer: information contained herein is provided without considering your personal circumstances, therefore should not be construed as financial advice, investment recommendation or an offer of, or solicitation for, any transactions in cryptocurrencies.